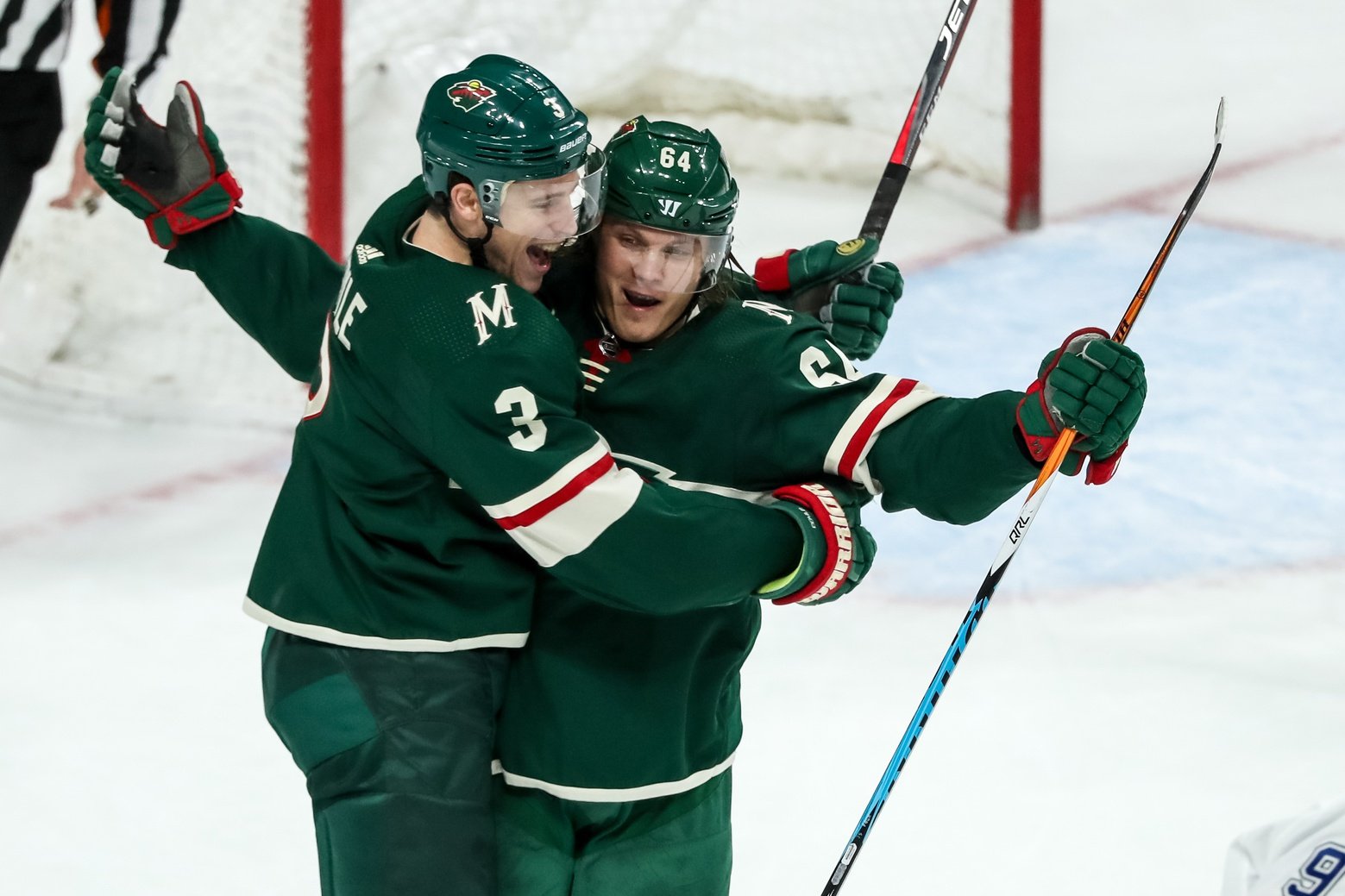 The Minnesota Wild organization was in shambles ten years ago.
Minnesota came off a 38-win season in 2009-10, missing the playoffs by 11 points. Names like Mikko Koivu, Martin Havlat and Andrew Brunette kept the team from being a complete train wreck. But just barely. Young contributors Brent Burns and Pierre-Marc Bouchard lost large chunks of time to injury. The rest of the team was an assortment of old guys, cast-offs, and replacement-level players.
The Wild's years of bad drafting didn't help. Chuck Fletcher finished his rookie year as general manager with Casey Wellman as his top prospect. Wellman, an undrafted free agent out of U-Mass Amherst, went on to play just 54 NHL games.
The state of the Wild was bleak. The team would have two brutal years before starting to turn things around. But the seeds for the turnaround were laid in the 2010 NHL Draft.
Minnesota entered that draft with three picks in the first two rounds. Fletcher's staff picked up Mikael Granlund with the ninth-overall pick. They then snagged physical winger Brett Bulmer at No. 37 and grabbed two-way center Johan Larsson at No. 56. For good measure, they traded back into the second round to snap up Jason Zucker at No. 59.
The Wild had the league's best prospect pool two years later. The team used that (along with $98 million contracts) as selling points to Zach Parise and Ryan Suter, who signed in 2012. The grand plan resulted in six consecutive playoff appearances. Granlund and Zucker emerged as legitimate top-six players who were integral parts of that success.
The 2010 Draft's impact on Minnesota's last decade doesn't end there. Fletcher traded for 2010 first-rounders Charlie Coyle and Nino Niederreiter. Larsson didn't get a shot with the Wild, but was used to acquire Jason Pominville. Minnesota was one of the deepest teams in the league, and that depth was built on the 2010 Draft.
A series of trades over the past two seasons left Minnesota with no direct connection to the 2010 NHL Draft. That doesn't mean its impact is over — and not just because Parise and Suter remain in St. Paul. Granlund's departure brought in Kevin Fiala, perhaps the Wild's most promising player. The return for Coyle was Ryan Donato, who still has a chance to provide scoring in the Wild's top-nine.
And the Zucker trade is now setting up Minnesota's 2020 Draft, which now has the chance to set them up for another decade.
The NHL hasn't formally announced their plans for the 2020 Draft, but rumblings are it could take place as soon as June 5th. If you want to read more about how that affects the Wild, our Giles Ferrell wrote about that here. We won't focus on that today. Our focus will instead be on the unique opportunity Minnesota may have next month.
Minnesota will land the seventh, 11th, or 12th overall selection in this year's draft, depending on how the draft lottery shakes out. That's been friendly territory for Minnesota, who have landed Granlund (ninth overall in 2010), Jonas Brodin (10th in 2011), Matt Dumba (seventh in 2012) and top prospect Matt Boldy (12th in 2019) with their last four picks in that range.
The first-round pick (25th overall) Pittsburgh sent to Minnesota will likely arrive this year as well. Wild fans know picking in the middle-to-back part of the first round isn't the easiest way to land star talent. But the team has had success in landing NHL-quality players (Alex Tuch, Joel Eriksson Ek, Luke Kunin) with picks in that range when they've had the chance.
They'll also have their second-round pick at 42nd overall. Three picks in the top-45 might seem ordinary, and it isn't especially rare for teams to have that kind of draft capital. But it is for the Wild. Minnesota has never had three selections in the first 45 picks in their history. Just three other teams can say that since 2000.
Minnesota's lack of high picks doesn't stop there. 2020 would be just the second time in club history that they'd have two first-round picks. It's been even leaner in recent years with Fletcher's habit of trading high picks to load up at the deadline. From 2013 to 2018, Minnesota had just six picks in the first and second rounds.
This is a gigantic, crucial opportunity of the Wild, no matter how you slice it.
The good news for Minnesota is that things have trended in the right direction even without high picks. They stole Kirill Kaprizov in the fifth-round in 2015, and he's likely to debut next season. Matt Boldy, Alex Khovanov and Adam Beckman are a trio of forwards who had strong seasons. And Calen Addison, who arrived in the Zucker trade, gives the Wild their first blue-chip defense prospect since Dumba.
https://twitter.com/HeresYourReplay/status/1213465710543941638
Now add two or three high-level prospects to that pool. Such a haul would give Minnesota the deepest farm system since 2012, and could perhaps overtake even that.
Sure, prospects are never a sure thing, outside of the generational players. Having picks is one thing, but choosing the right player, having them develop well and avoid injuries is quite another. But the more you have, the better your chances are at striking gold. And Minnesota is poised to have a lot of high-end depth to play with.
Furthermore, that kind of prospect capital can be used in trades. Once Bill Guerin is confident he can build around Kaprizov and Fiala, he can grab that missing piece. Wild fans know how hard it is to land the No. 1 center they've so desperately sought after. But it's a lot easier if you've got a spare blue-chip prospect or two to dangle in front of teams.
Wild fans got to see how a draft can set the tone for a franchise for years to come in 2010. An opportunity to do it all over again is knocking on the State of Hockey's door ten years later. The Wild are finally one of the teams to watch in the draft after years of trading valuable picks. So stay tuned, Minnesota, this draft will command your full attention.