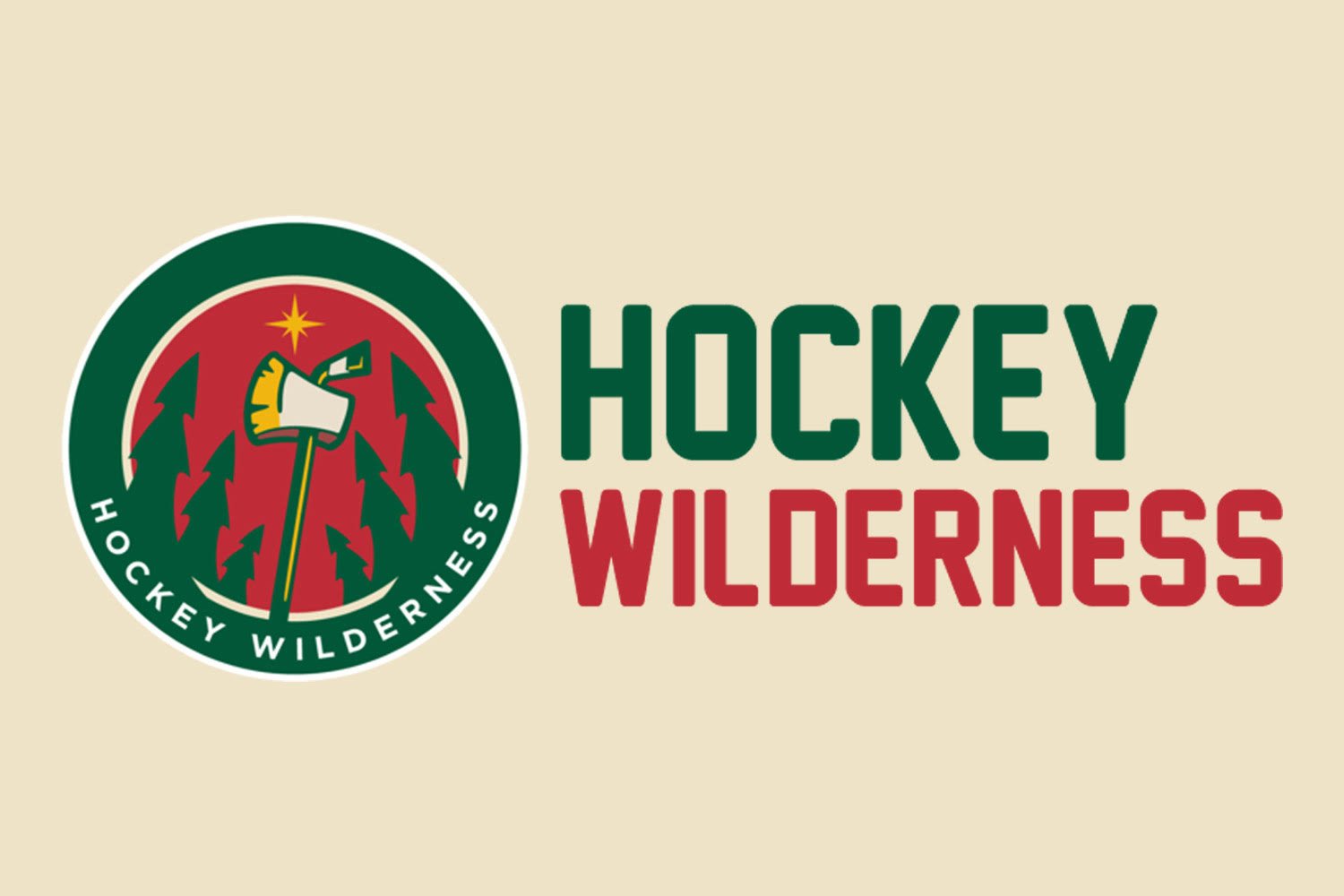 Regardless of how the previous six seasons had ended in the playoffs with quick exits and total let downs, the Wild still made it to the postseason. It is with complete sadness that we must talk off-season in April. It's not that shocking with how the season continued to play out, but still hard to swallow, nonetheless.
On the bright side, if there is one, we won't have to go through an emotional roller coaster of a playoff run. That's good for everyone's heart health, right? Now, that's what you call an expert level spin job. That's probably not the correct term.
At the beginning of the season, all of us contributors gave our predictions of the season and now I follow up with how mine went. Spoiler alert: mine were not good. Not sure what that says about me, or if it's just bad luck.
We were asked to predict where the Wild would finish in the division/conference, if they made the playoffs, the player that would lead the team in points and the team's MVP. Here are my predictions and how they panned out:
Wild finish fourth in the division and capture a wild card spot with roughly 95-98 points
How did it all play out? Not good. The Wild ultimately finished seventh in the division with only 83 points. In case you didn't know, that's DEAD LAST.  Clearly, I gave the Central Division a little too much credit thinking our 95-98 points would only get us a wild card spot. It turns out, if the Wild would have gotten to 98, they damn near would have won the division. Welp, that didn't happen so my first prediction sucked. That's what I get for choosing with my heart and not my head. I should have known better. 
Although who could have predicted that the team's core would have been blown up? Charlie Coyle, Nino Niederreiter and Mikael Granlund were all traded for pieces that we can only hope and pray turn out. I mean Ryan Donato looks like the real deal and Kevin Fiala has definite potential. The real game changer is Victor Rask, he has been the saving grace in all these trades and will be the future of this franchise (he said with heavy sarcasm). Seriously though, let's cut him a little slack and see what he can do next year before pitchfork nation comes for him ... or is it too late? I'm willing to give him one more year. Maybe that's thinking with my heart again. Shame on me.
Points leader: Zach Parise
Ding ding ding, I got one right! One out of three isn't bad … in baseball. Now, only if the power play could be that successful. Wild fans all hoped that Parise would have a bounce back year and he did just that. I know I'm walking into the hornet's nest for saying that. It appears that Parise is not well-liked anymore, sad really.
Parise tallied 28 goals and 61 points, both of those categories led the Wild. Parise played in 74 games this season (the last two games were missed due to the flu, but either way, he was being shut down for those meaningless games). That ties the 2014-15 season, when he also played 74, the highest of his career with the Wild. Yes, health is a concern but does anyone on this team take as much punishment than him? No. Well, maybe Ryan Suter ... verbally.
Wild fans clamor for a player that goes to the net, shows grit and tenacity — aside from a true goal scorer, which will never happen — and that's exactly what Parise does, be a menace in front of the net. He takes an absolute beating doing it and naturally, he misses games because of the excessive amount of cross checks to the back.
No matter how you slice it, Parise is the heart and soul of the franchise. Despite what you may think of his contract, it was still the right thing to do at the time. Of course, that debate will live on as long as the earth keeps spinning. Here in Minnesota, we hold on to things until we die and even longer. I imagine in the after-life fans will debate Parise's contract. 
Team MVP: Jason Zucker
He was poised and ready to take the next step and become the go-to scorer for this team, and then the season started. Zucker finished the year with 21 goals and 21 assists — that's extremely weak after he tallied 33 goals the previous season. I won't criticize him and say that he stopped trying after getting paid. I don't believe that's the case with Zucker, but it wasn't a good showing after getting the contract extension. It could literally boil down to him not having a skilled enough center with him that can keep up with his pace. That's me giving him the benefit of the doubt and making up excuses. 
If the trade deadline was a stressful time for him, the off-season is going to be much worse. General Manager Paul Fenton has already pulled the trigger on three of the core guys; could Zucker be next? His cap hit will be $5.5 million for the next four years. It's time to weigh his true value. IF — I can't emphasize how big that "if" is — he is a 30+ goal scorer, perfect and he's worth every penny, but if he continues to disappear for weeks at a time, it's going to be a tough contract to justify. 
I don't want to see Zucker go, but if it's for the greater good and the Wild get a great return, it's obvious it must be done. I do have one suggestion, though. If the Wild trade Zucker to free cap space in order to go get a free agent, PLEASE, don't sign a hometown Minnesota boy because it would be "great for the fanbase." Yes, we are the self-proclaimed State of Hockey and we love our players that were born here, but it doesn't work out well when we bring them back home. Don't overpay for Brock Nelson or Anders Lee. 
I know the Wild desperately need a center, but unless Fenton can get one of them at some sweet deal (which won't happen), he should worry about getting younger at this point. The Wild aren't competing for a Stanley Cup next year, unless some miracle happens. They already have two aging centers, what is another late 20's guy going to do to improve the team? Just be old and slow when the new core is ready in a couple years to make a run. It's a vicious cycle at one of the most important positions. 
Any fan willing to sell their soul to get the Wild the first overall pick? Probably not worth it, I guess. The Wild would draft Jack Hughes and he would be the next James Sheppard, while any other team that would draft him and he'd become the next Sidney Crosby. The Wild are forever cursed at center. 
I got off track there a bit, back to Zucker.  According to Michael Russo's twitter, Zucker's response to if the team needs to address scoring and lack thereof, "if it's not addressed, then we have problems."
I sure hope he was looking in a mirror when he said that. Yes, Zucker, it will be addressed. You will be traded for a younger talent that can put the puck in the net on a consistent basis, while not speeding out of control like Luis Mendoza. I started this off by saying I would want Zucker to stay, I think I've convinced myself that I want him gone. I'm good at this debate thing.
For the first time in the Parise/Suter era, the Wild won't be competing for a Stanley Cup — not like they really competed in years past (I know, that was a cheap shot, but it had to be taken). Gear up Wild fans, this will be an interesting off-season for us to watch. Fenton has now had a full year under his belt and has seen what he has. Big questions are going to be answered in the coming days, weeks and months. Does Bruce Boudreau stay on as head coach? Who gets traded away? Who will the Wild pursue in free agency? Who will they draft? 
In a weird way, it should be a fun off-season. Changes will happen and we all hope that's going to be for the better. The franchise needs a shake up, can Fenton deliver? I'm willing to give him a shot … Fenton, you're on the proverbial clock.