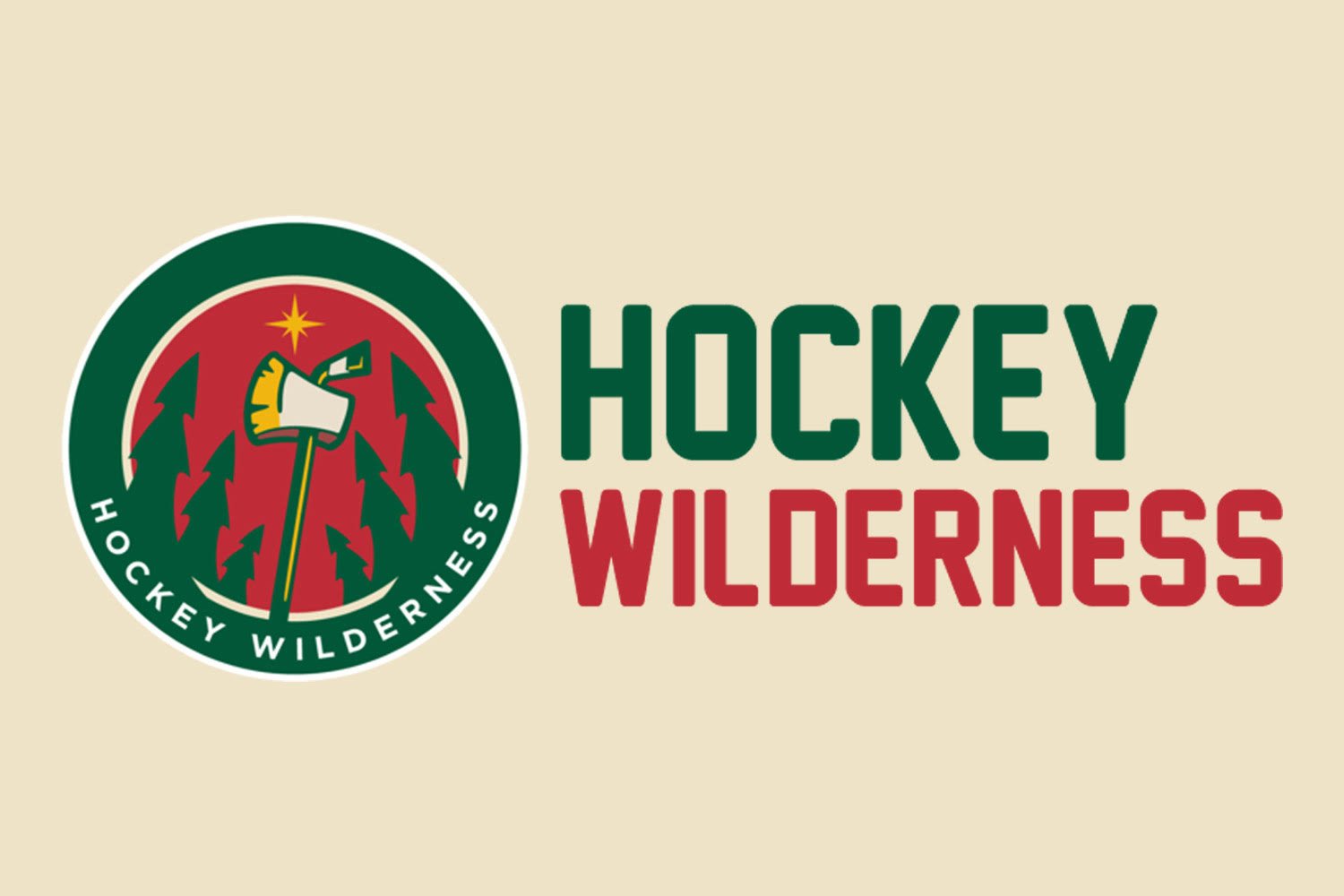 The Minnesota Wild are out of the playoffs with a whimper. Why the pitiful showing? Well, the Winnipeg Jets were extremely tough to play against. They played big, fast, and with an edge. That's been their style for years, but the addition of some structure and good goaltending brought them to another level. I hate to give credit to a team that just knocked out the Wild, especially one whose physicality seemed to cross the line far more than the referees' whistles would blow, but the fact of the matter is that the Wild didn't have an answer for the Jets. After all, the St. Louis Blues were notorious for being rough and physical, but the Wild had an answer for that during the 2015. By maintaining their composure (#LaughatOtt) and relying on their speed to create chances, the Wild were able to break through the Blues. Not so with the Jets this year. Frustration seemed rampant and the end result showed it.
General manager Chuck Fletcher is also out. While he does deserve credit for some savvy moves and success the Wild have enjoyed, team owner Craig Leipold's statement today seemed to indicate that he reached a breaking point with the Wild's inability to win in the playoffs. The search has begun for Fletcher's replacement, and whomever is picked will need to address several different aspects of the Wild. Here are some of them that the recent playoff exit have highlighted, both good and bad.
Devan Dubnyk is a Playoff Goalie
Devan Dubnyk provided good playoff goaltending, something that hasn't always been the case in previous years. Doing so while the team in front of him surrendered the lion's share of shot attempts makes his performance even more impressive. Should the Wild be able to make it back to the playoffs, they have a netminder that will provide them with a chance to win every night, assuming they approach something resembling positive puck possession.
Matt Dumba is on the Rise
Matt Dumba showed during the playoffs (and during the end of the regular season) that he's ready for a bigger role on this team. He might not replace Jared Spurgeon as the #2 defenseman, but he is ready for my time and is ready for a power play to built around his booming slap shot from the left circle (a la Alex Ovechkin and the Washington Capitals). Stepping up when Ryan Suter went down with a broken leg and Spurgeon was only just coming back from a partially torn hamstring was a big "prove it" moment for Dumba, and he stood and delivered.
Zach Parise is still a Factor
Zach Parise can still deliver for the Wild (when he's healthy). Parise scored a goal in each game of the playoffs before a broken sternum ended his playoffs just a bit before the rest of his team's. The injuries this season and last have seen other players like Eric Staal, Mikael Granlund, and Jason Zucker take Parise's place as the leading drivers of the Wild's offense. Parise was never going to remain the Wild's chief weapon on offense for the rest of his career, but that doesn't mean that he can't provide essential secondary scoring and still flash his tenacious style of play.
The Future has Promise
The next generation of players looks like it could be a good one. Joel Eriksson Ek never fulfilled the promise of being a dark horse for the Calder Trophy this season, as a long struggle with getting on the score sheet kept him being able to keep pace with some of the outstanding rookies this year like Matthew Barzal or Brock Boeser. Yet he found a way to be one of the Wild's best players on the ice during the playoffs, centering a fourth line that frequently looked to be Minnesota's best. Luke Kunin's ACL tear kept him out of the playoffs, but prior to that he was showing promise, especially at the AHL level, in his first season as a professional. Late arrival Jordan Greenway began to find his confidence during the playoffs. He was even rewarded for a nice backchecking takeaway with his first NHL during Game 3. Defensemen Carson Soucy and Nick Seeler both came in to fill in for injuries to Suter and Spurgeon. Jumping into the NHL tends to be a rough transition for most defensemen; stepping into a blueliner corps missing its top two players is another type of animal entirely. Lapses and mistakes could be reasonably expected to be frequent, but instead both players provided simplistic, largely mistake-free hockey. That bodes well for the Wild's future defensive group. All in all, this group holds promise of perhaps becoming a core group the Wild can rely on and build upon in the coming years.
The Wild Couldn't Compete with the Jets
Obviously with the Jets outscoring the Wild 16-9 and advancing in just five games, there was plenty wrong with the Wild too. Perhaps the most frequent rebuke I've seen around is that the Wild were not playing as hard as the Jets. Comments like "Skaters weren't playing a 200-ft game" and "Players were giving up on plays" have been common. I generally shy away from descriptions like this because I think there's almost always more underneath the surface result of a seemingly uncommitted backcheck or board battle than mere effort level. That being said, those deeper explanations would really just indicate more things wrong with the Wild. Whether the perceived lack of effort was actually due to not being able to figure out the Jets' system, simply not being able to keep up with the Jets' pace, or players getting their wires crossed, there's nothing good that can be written about a team that was so clearly outclassed and outchanced. About the only explanation that might be somewhat palatable would be the revelation that several players were playing through injuries, as we've seen in the past. Of course, if that's the case, then it throws into question why players like Tyler Ennis were being scratched late in the season if others could have benefitted from taking a game or two off to recover. Poor roster management can be the downfall of any team, and there's no excuse for it at the NHL level.
The Wild Lack Hockey's Defining Trait
Another glaring issue is the team's overall lack of speed. This is something that Hockey Wilderness have brought up in the past, and it is even more relevant after witnessing the Wild's struggle to breakthrough the Jets in the neutral zone. Outside of Zucker, this team does not have anyone that can wield speed as a weapon. This isn't to suggest that everyone on the team plays at a snail's pace, but the lack of top end speed limits the Wild's options. Against some opponents (like the Jets), speed might be the best or only option to beat them, and the Wild don't have it in their arsenal.
The Wild Need a Better Plan B when Injuries Happen
Injuries suck. This isn't a groundbreaking truth to anyone and there isn't much more to write about it here, but it would be remiss to not include it. Injuries hampered the Wild throughout the season and that extended into the playoffs. Dealing with the problems the injuries created would be a challenge for any organization, but all the air seemed to leave the room with Parise's injury. Callous as it may seem, the team can't be so invested in any one player that they make or break the whole. The Wild didn't have a way to compensate for Parise's absence and went scoreless in their two games without him.
Player Development is Badly Off-Track
The Wild have not provided their young players with sufficient opportunities to thrive. Take a look at how former Wild forward Alex Tuch played for the Vegas Golden Knights this year. He's got 15 goals and 22 assists in 78 games played in the regular season. He's also pitched in a goal and an assist in four playoff games so far. He's accomplished this playing on the second line, averaging the sixth most time among the Knights' forwards with 17:47 TOI/GP. That is a much bigger role than what he got with the Wild. In fact, he only played in six games with the Wild before being sent down to the AHL for some additional seasoning. Perhaps that seasoning was necessary and was the key to unlocking Tuch's next step, but it seems likely that part of the problem is with how the Wild bring along their prospects.
Take a look at how the Chicago Blackhawks have done things. With much of their salary tied up in just a few star players, they've had to rely on productive youngsters on entry-level contracts to fill out their roster. In doing so, they've seen players like Artemi Panarin, Brandon Saad, Alex DeBrincat, and Artem Ansimov step into big roles early in their careers (sometimes as rookies). By and large, it had paid off and allowed Chicago General Manager Stan Bowman to stave off the inevitable cap crunch until this year (although injuries contributed to the problems there).
This is an approach the Wild have not ever seriously entertained, with players like Tuch, Eriksson Ek, and Kunin getting only brief opportunities with the Wild's top players before being relegated to the third or fourth lines with teammates ill-suited to providing chances for the prospects to shine. Trusting in the young players coming up is a scary prospect, and a bad look for a GM that has tied significant chunks of his salary cap to a few aging players, but it is likely necessary in today's NHL. Sticking a player on the fourth line with 10-11 minutes of play per night is not going to prepare him to step up when injuries or contract moves require him to perform on the top lines.
The Wild's season is done. So is Chuck Fletcher. The Wild's next general manager will have an opportunity to institute some changes and provide a new direction to head coach Bruce Boudreau and the players. Let's hope that he pays attention to some of these lessons and learns from them.