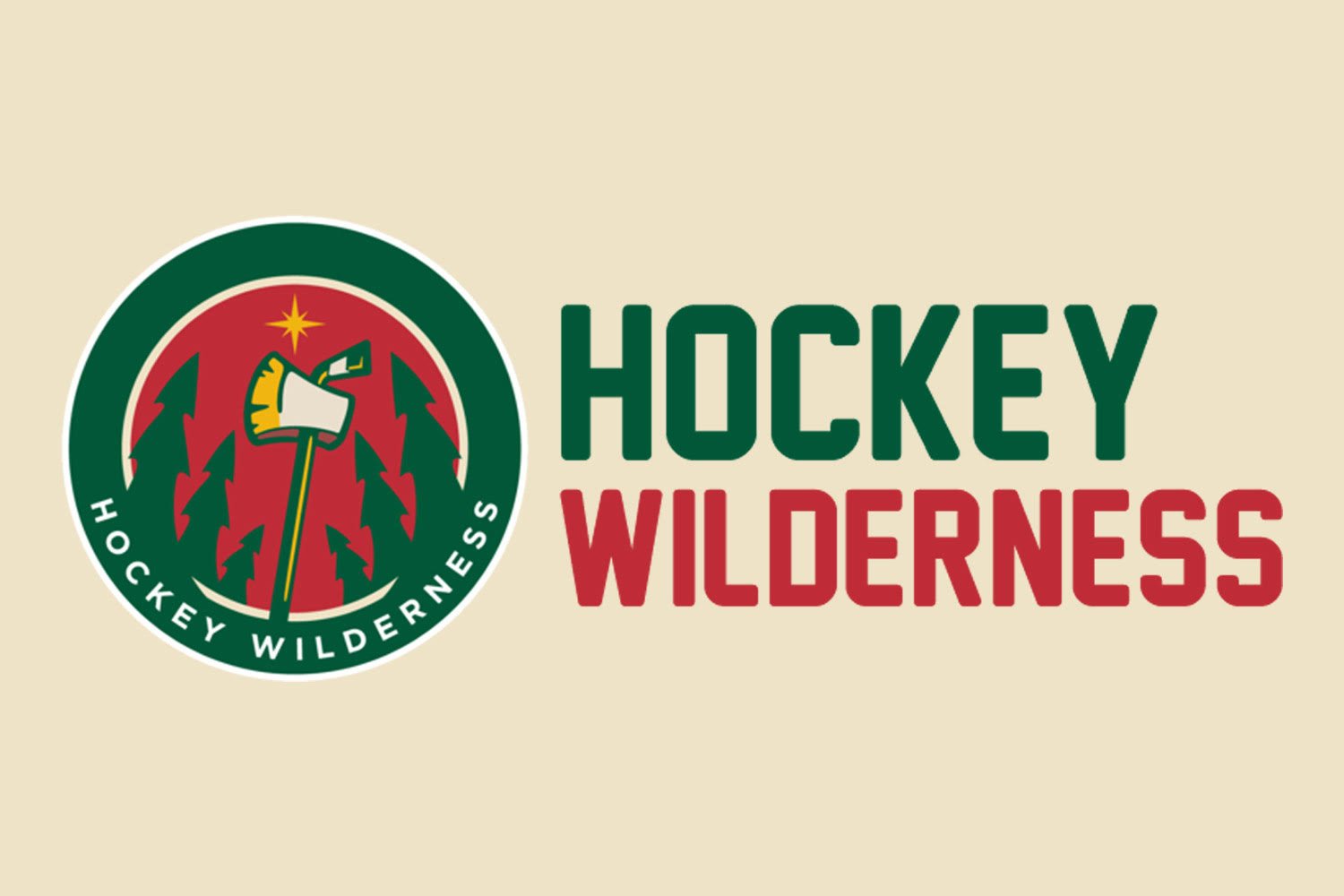 I believe that Kirill Kaprizov is a man in need of a light rebrand. Kirill "The Thrill" just really isn't the nickname people think it to be. If anything, he should probably lean into "Dolla Bill" Kirill. Maybe a

is the best next step — Kirill Rules Everything Around Me (K.R.E.A.M.) merchandise would fly off the shelves.

But that begs the question: to whom does the duty of nickname-giving fall?

Surely it's not the Kirill, or any of the players — firstly because they're responsible for providing the on-ice entertainment, and secondly because they're rarely capable of much beyond a shortening of a last name, perhaps with the addition of "-y" or "-er". Think Ryan Hartman to "Hartsy," Jordan Greenway to "Greener," Joel Eriksson Ek to "Ekker."

Occasionally the players can come up with a banger, such as Nick Bonino to "Bones," and these we keep and cherish. We can thank Matt Dumba for "Dolla Bill Kirill," which is exactly the kind of nickname we're looking for: it's creative, it has a rhyme, and most importantly it speaks to the nature of the player — he's so reliable you can take him to the bank. But overall, the players are here for their hockey abilities, and have no responsibility for a failure in the areas of wordsmithing or creativity.

In my estimation, the creation of nicknames falls to the media. Sean McIndoe posited a similar hypothesis in this article last year in The Athletic. So, as a member of a local publication, I'd like to beg that we stop using Kirill "The Thrill" as a nickname for our favorite young Russian. I've propose a substitute to take its place below.

Please understand that I've enjoyed the use of this name as well, and appreciate its roots. When Kaprizov burst onto the scene, Anthony LaPanta (and, speaking of excellent nicknames, Anthony "Panther" LaPanta is exceptional for the smooth baritone who announces play-by-play for the Wild TV broadcast) cemented this nickname directly into the temporal lobes of Minnesota hockey fans everywhere. Lapanta used it on his call of Kaprizov's first goal, as well as Kaprizov's overtime winner against the Los Angeles Kings.

Unfortunately, it's essentially a recycled version of Phil "The Thrill" Kessel. No disrespect to Kessel — he's is a great player with enough Stanley Cup rings to flip me off with both fingers, and could demolish me in a hockey/hot dog-eating biathlon. He's also been known to occasionally shoot the puck. But Kirill deserves his own nickname.

In its place, I have a proposition. While he's been known for his play in Moscow over the past few years, Kirill actually began his KHL career playing for Metallurg Novokuznetsk, located in southern Siberia. Kirill is a native Siberian. Even more core to Kirill's nature is his ability to rifle his wrist shot, even (and especially) from distance. For these reasons, we should be calling Kirill the Siberian Sniper.

Sure it has a nice alliteration, and it sounds cool. More than that, however, I think that what makes it a beautiful nickname is that The Siberian Sniper embodies what Kirill is. Clearly, it reflects his skill and shot. More than that however, the hardened side of his personality and game are reflected in the presence of his native Siberia. It's not a brutal nickname, but one that rolls smoothly off the tongue like a puck gliding through smooth Kirill-ian stickhandles; and yet, the brutality which Kaprizov showed against Nicolas Hague on Wednesday night is reflected in the brutal landscapes of Siberia. For these reasons, I beg that we cast off the old ways, and give this name a chance. If you won't do it for me, do it for Kirill. I beg you.