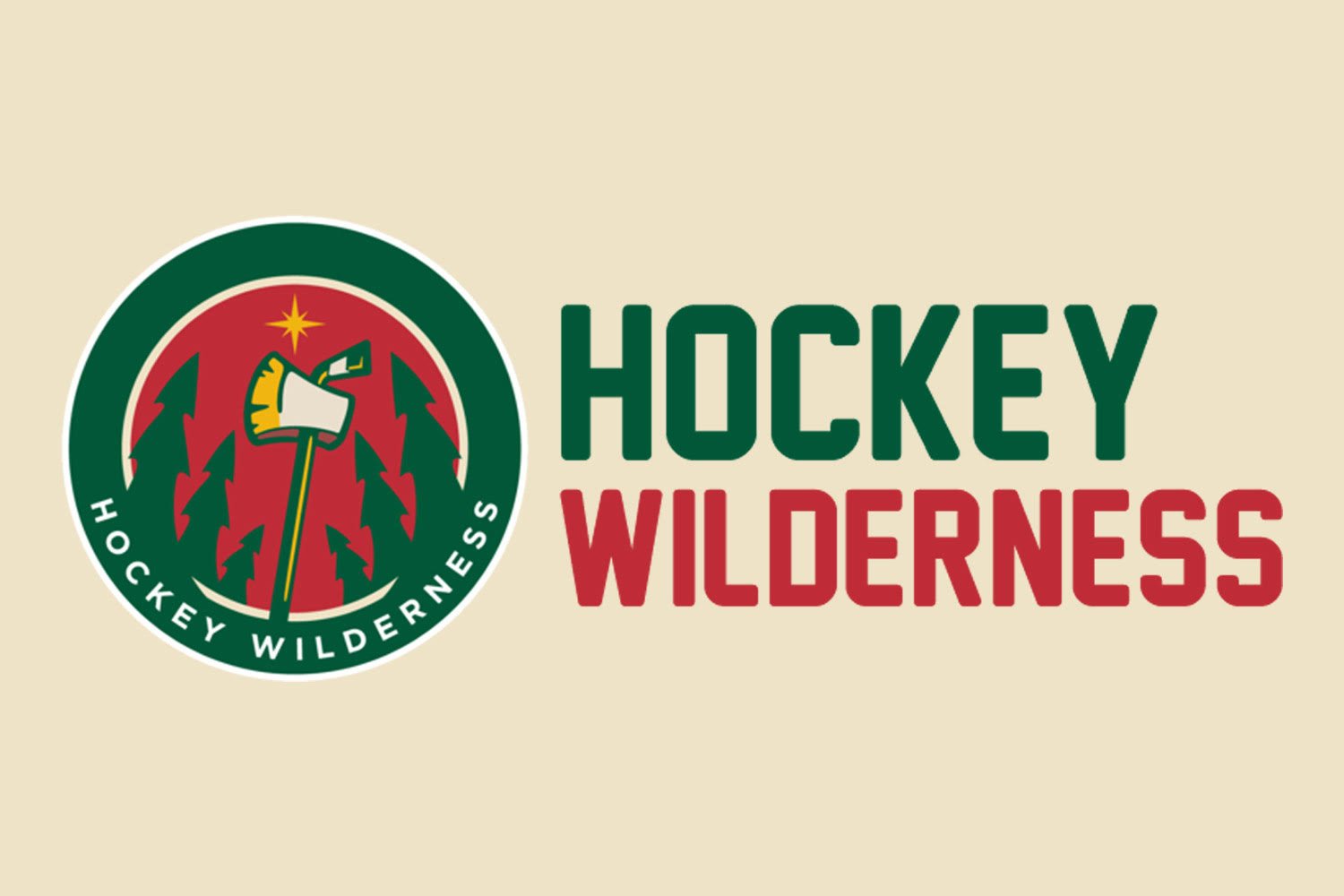 MINNESOTA WILD VS BUFFALO SABRES
5:00PM Central, Xcel Energy Center, St. Paul, Minnesota
TV: Fox Sports-North, Fox Sports-Wisconsin
Radio: KFAN 100.3 and affiliates
Streaming: Fox Sports Go app
Well, this should be a fun one. As we had hoped, the boys in forest green and wheat got back on track Thursday against the depleted, exhausted, and third-string-goalie-using Vancouver Canucks, with a never-in-doubt 6-2 victory.
The Sabres, meanwhile, have been on my radar as a team to watch all season with all of their skilled young players and intriguing offseason additions, and they are now on a four-game winning streak following last night's shootout win in Winnipeg. 
Minnesota has made it a habit over the past few seasons of using games against the Sabres to get out of ruts. The Wild are currently not in a rut, however, and the Sabres no longer stink, so how this game turns out is anybody's guess.
Like I said, it should be a fun one.
BUFFALO SABRES
These aren't the pushover Sabres we've come to know and love. After new GM Jason Botterrill and new Head Coach Phil Housley finished their first season together—a horrendous 25-45-12 campaign—as the Buffalo braintrust, they were quickly gifted what previous GM Tim Murray had so desperately sought for many years: a number 1 overall pick in the draft with a generational talent on the board. The addition of Rasmus Dahlin to an already impressive stable of youngsters in Jack Eichel, Casey Mittelstadt, and Sam Reinhart made a hockey skeptic suddenly think, "Hmm… these guys may not be that far off." 
Following the draft, Botterrill went to work in reshaping his roster, which he did in a big and successful way. Despite being under the gun to move Ryan O'Reilly before a $7.5-million bonus kicked in on July 1st, Botterrill managed to land a 1st-round pick, a 2nd-round pick, Vladimir Sobotka, Patrik Berglund, and another impressive youngster in Tage Thompson. That's quite the haul for a back-against-the-wall type of deal from the new GM. 
During the summer, Botterill also landed Jeff Skinner, who has been outstanding and leads the team in goals (14) and points (21), Conor Sheary who has fit in nicely with 6 goals and 10 points of his own, and Carter Hutton, who has been solid in net with a .919 save percentage. Needless to say, it was a busy offseason for the team from upstate New York, and so far the moves have paid big dividends. 
Meanwhile, the old guard is having a resurgence as well, as old friend Jason Pominville has notched 8 goals and 7 assists, and a thankfully now healthy Kyle Okposo has 5 goals and 5 assists. Eichel, by the way, hasn't been potting goals like crazy, but he has been productive with 20 points. 
Tonight's game represents the first NHL game that Casey Mittelstadt will play in his home state. It would be a real shame if somebody trolled him with this picture of him trying to do a pull-up at the Combine… 
Yep, just a reeeeaal shame.
But seriously, Mittelstadt—an absolute dynamo for Eden Prairie and for the U of M—will have a lot of support in the building tonight, and rightfully so. 
STORYLINES
In Thursday's game, the Canucks obviously weren't playing with a full deck, as they dealt with a plethora of injuries—including to Brock Boeser and to both of their NHL goalies—and a visible desire to get home from a long and frustrating road trip. But nonetheless, it was a very convincing win for Minnesota, which again demonstrated that there is a nice balance to the team's offensive attack, as six different players registered the goals. 
After that game, Bruce Boudreau commented in his press scrum on how this team could look if both Nino Niederreiter and Charlie Coyle could get going consistently. Man, assuming good health, it would be a scarily deep offensive juggernaut if that could happen. Could you imagine having outstanding play from the Kaptain, consistent output from Parise, electricity from the Zucker-Staal-Granlund line, AND depth scoring from Nino and Coyle all at the same time?! As Bruce said, if that could happen, the Wild could match up with just about any team in the NHL. Both looked great on Thursday, but as the saying goes, one game does not a season make. Let's keep an eye on those guys tonight to see if they are trending up, or if Thursday was just a blip on the radar.
As the Wild are catching the Sabres on the second portion of back-to-backs, tonight's game represents the front end of two in two days for Minnesota as well, which will have to hustle to Chicago after tonight's game for another 5PM contest tomorrow. Michael Russo reports that Devan Dubnyk will be in the cage this evening, with Alex Stalock expected to get the nod tomorrow. That setup has worked before, so there's no need to tinker with it.
INJURIES
Zach Parise was forced to sit out Thursday due to illness, but he returned to practice Friday and is expected to play tonight.
Scott Wilson and Matt Hunwick are listed on Buffalo's injury report, but all of their regulars are healthy.
The Gamethread will post at 4:30PM Central. Below are the projected lineups, brought to you by DailyFaceoff.com.