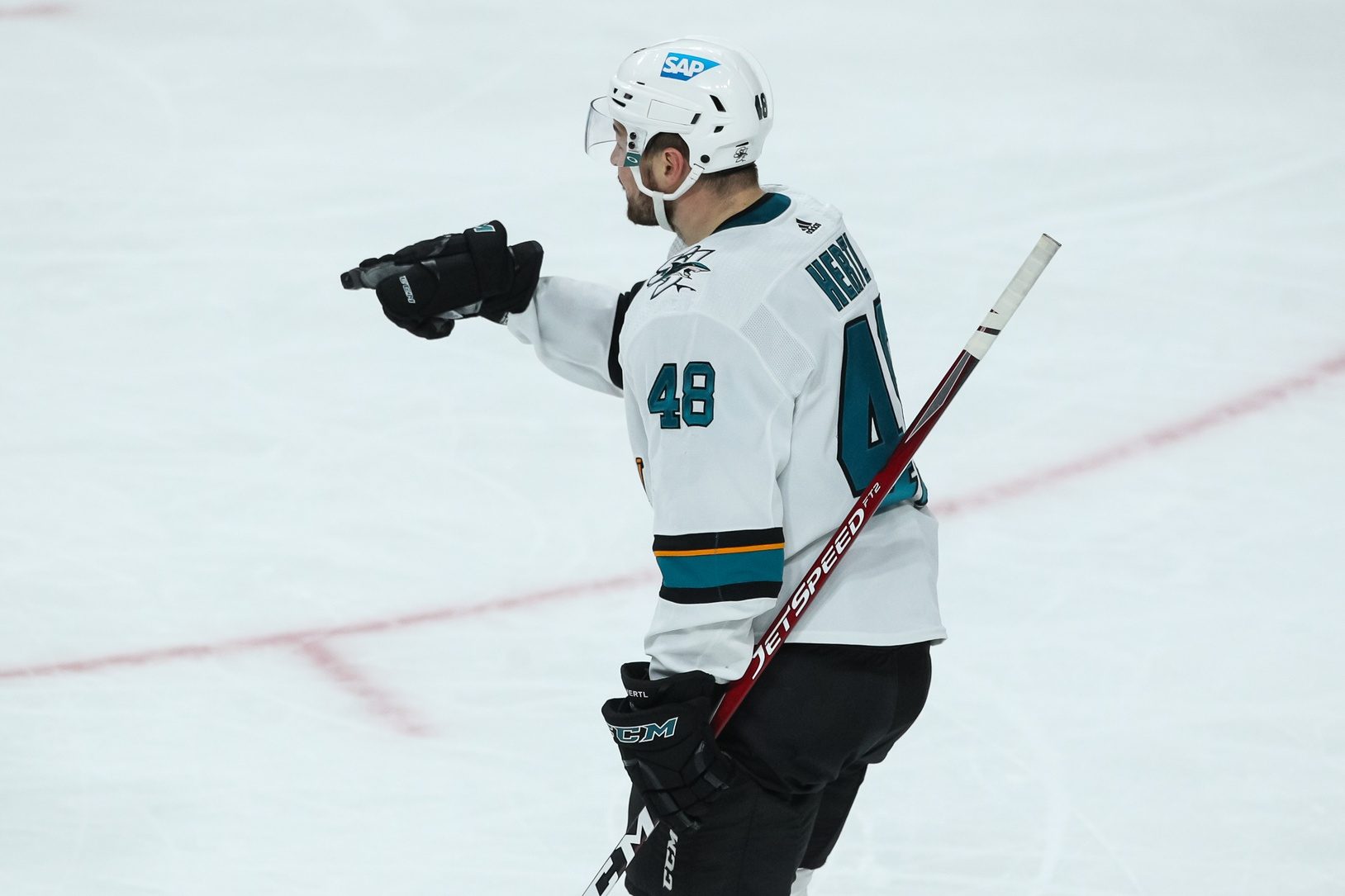 The Minnesota Wild's complex center situation is always a focal point of the team because they don't have a true bonafide top-line center. It will likely remain a strong storyline until they get their hands on one, too. However, that narrative is on the back burner during the Wild's dominant 11-5 start to the season, where they have controlled 56 percent expected goals rate.
The Wild didn't make a move for a center during the offseason, which led to another year of the center-by-committee approach where several players can play in the center position when called upon. While Freddy Gaudreau, Ryan Hartman, and other depth options have been effective in their roles, especially defensively, they're not high-end centers who will get the best out of the Wild's stars.
Joel Eriksson Ek made huge strides last season with a career-high 19 goals and superior underlying numbers. The problem is that the 24-year-old center went from one of the best play drivers in the NHL, where he was fourth league-wide in generating expected goals, to average early in the season so far. To be clear, he has played well this season but has been a little underwhelming compared to last season's results. Dean Evason has been forced to make different lineup combinations as a result.
Putting the Wild's strong numbers early in the season aside, the two losses against the Seattle Kraken and San Jose Sharks coupled with the slow starts in terms of goal scoring by Kaprizov and Fiala are concerning. It leads to the question of whether or not the Wild need to consider an in-season trade for a high-end center. If their stars don't start scoring, it will eventually become problematic once their depth lines don't continue to come up big.
Remember, the center situation was a focal point in the playoffs last season as the Vegas Golden Knights exploited the Wild's vulnerable center committee.
After a dominant 7-2 win against the Dallas Stars, it sparks the conversation about whether the Wild truly need to make any trade right now to acquire one. Let's face it, the Wild will be fine if they stick with what they have and continue moving forward. The problem is that fine might not be good enough to do any postseason damage.
It's the dilemma the Wild face as they question what the best approach is moving forward.
Top prospect Marco Rossi is crushing it with the Iowa Wild, with 11 points in nine games. If he's called up this season, Minnesota's search for a center might end there. However, Michael Russo of The Athletic revealed in a recent mailbag that he suspects the Wild won't play Rossi more than nine games to avoid burning the first year of his contract, which could save crucial money during these next three cap-strapped years.
That means the current center situation will likely remain all season if the Wild don't execute a trade for a pivot.
To avoid a logjam at center when the Wild eventually insert Rossi into the lineup, the Wild would need to look at rental options instead of term, which means they would trade with a bottom-feeder who will want picks or prospects in return.
The options are limited, but J.T. Miller (Vancouver Canucks), Tomas Hertl (San Jose Sharks), and Dylan Strome (Chicago Blackhawks) are all options that would immediately boost the top-six.
Miller would undoubtedly be the most intriguing option of the three due to the nature of Hertl being more expensive and the Sharks having a decent start to the season. Miller has two years remaining on his deal, which would provide a less stressful transition next season for Rossi. The 28-year-old forward brings a higher-end offensive game, due in part to his strong transition numbers. He's also effective in the face-off circle, an area the Wild have struggled in the past several seasons. A four-time 20-goal scorer and a point-per-game player this season could provide the Wild a lethal top line.
There is no doubt the Wild would welcome Hertl to Minnesota with open arms, but they would have to investigate what it would cost to acquire him since he would likely just be a rental piece before departing to free agency next summer. Hertl is also strong in the face-off circle and brings a valuable two-way game. He has way more offensive upside than Eriksson Ek, and the Wild would finally have their bonafide top-line center. After 43 points in 50 games in the 2020-21 campaign, he has 11 points in 15 games this season.
Dylan Strome could be their guy if the Wild wants to upgrade their center depth but don't want to pay the premium for a top-line center. The Blackhawks have shopped him in the past, so it certainly wouldn't be out of their budget. He has struggled in Chicago but has shown some upside. There are defensive flaws in his game, but he can play in the offensive zone, and the 24-year-old will be an RFA next summer.
The Wild don't need to make a move for a center, but if they want to maximize their playoff potential and get the most out of their stars, it's something that should be considered at the very minimum.
All Data Via Evolving-Hockey, Natural Stat Trick and Hockey-Reference.