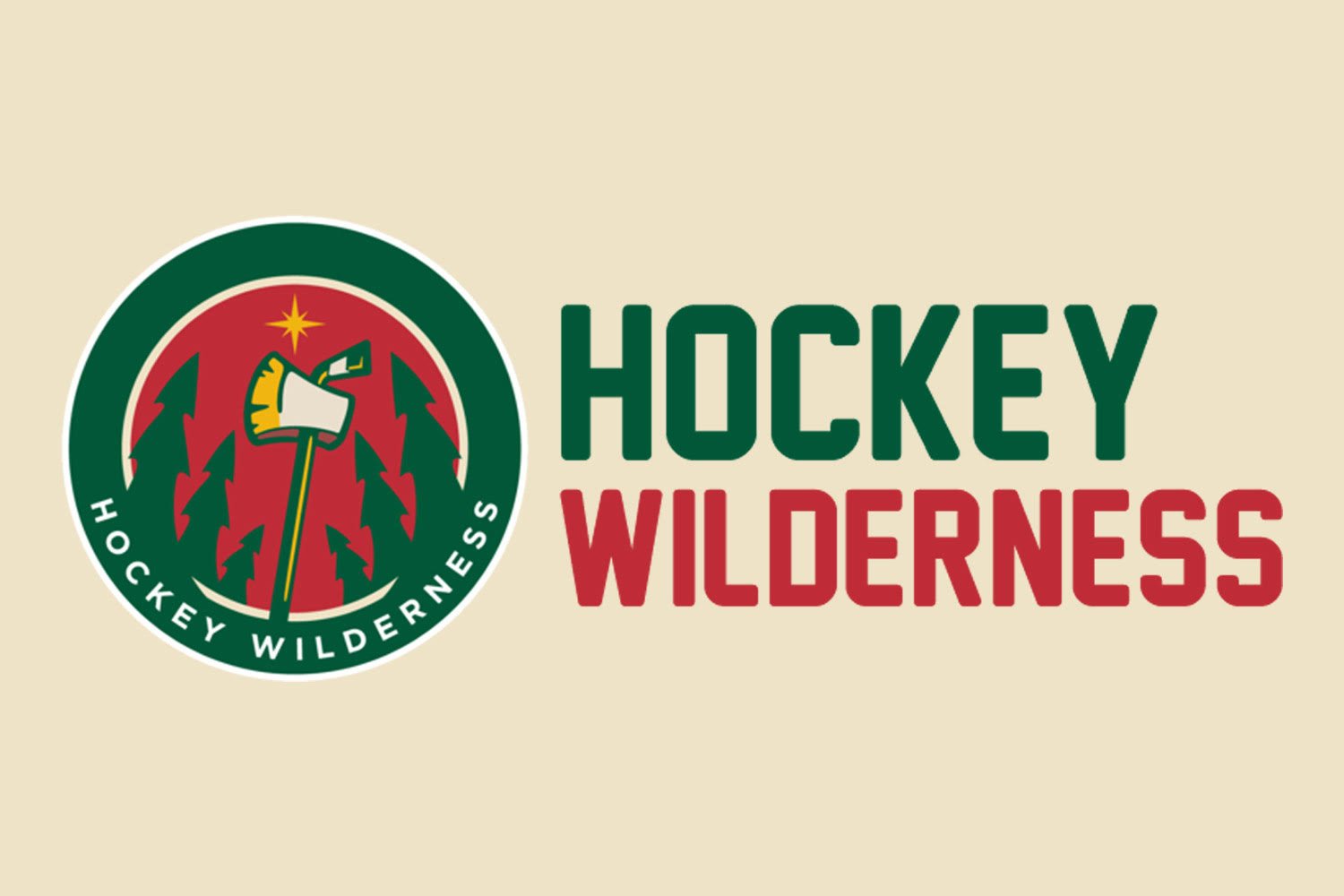 In the market for a new head coach, the Minnesota Wild have some intriguing names to choose from. From veteran bench bosses like Peter Laviolette and Gerard Gallant to up-and-comers like Tim Army and Mike Vellucci, we've taken a look at some great coaches that could potentially take the Wild to the next level.
However, there's one name out there that brings a Stanley Cup pedigree, but also has some serious baggage, a huge price tag and enough red flags that might prevent him from ever coaching the NHL ever again, much less manning the bench for the Wild.
That coach is Mike Babcock.
Babcock has been the head coach of the Anaheim Ducks, Detroit Red Wings and Toronto Maple Leafs, bringing each team he's been with to the NHL playoffs, many times to long playoff runs. He's won a Stanley Cup in Detroit and went back to the finals the next year. He even won gold medals with Team Canada at the Olympic and junior hockey levels.
But he's also got a reputation for alienating players, being verbally abusive, manipulative, and a bully — things that the NHL are now trying to crack down on.
Sports is often about redemption, and the NHL is known for giving players and coaches second chances (Todd Bertuzzi, anyone?). Would hiring a coach like Mike Babcock be worth a shot for a team desperate to not only make it back to the playoffs, but get to their first Stanley Cup Final in team history?
First, it's important to deal with the most egregious allegations — that Mike Babcock has been a verbally-abusive bully to his players.
Why Babcock might not ever coach again
The current culture of the NHL is changing, and Babcock is considered part of the problem.
On November 20, Babcock was fired from the Toronto Maple Leafs in the midst of a six-game losing streak. For five days, the talk was all on the performance of the team, and articles were being written asking where Babcock might land next.
Just five days later, reports started to leak out regarding some of Babcock's tactics — in particular, an incident where he asked rookie phenom Mitch Marner to rank the current players in terms of work ethic, and then revealed that list to the players Marner put at the bottom of his ranking. In the weeks to follow, the NHL experienced a reckoning with regards to the behavior and tactics of many head coaches. The Calgary Flames investigated head coach Bill Peters over allegations of the use of racial slurs and physical abuse towards players; Peters later resigned. The Chicago Blackhawks suspended head coach Marc Crawford for physical abuse, including hitting and kicking players. The Dallas Stars fired head coach Jim Montgomery for unprofessional conduct.
In the midst of this conduct crisis in the NHL coming to the surface, more issues with Babcock came to light, including ones involving former Detroit Red Wing Johan Franzen, who called Babcock a "terrible person" and accused him of verbal abuse so vicious that Franzen suffered a nervous breakdown and bouts of depression.
These incidents have caused NHL commissioner Gary Bettman and the board of governors to react quickly, instituting education and counseling programs, reporting hotlines and a coaches code of conduct, in order to help stem the tide of what is widely being considered a systemic problem at all levels of hockey.
Babcock was the first to fall, and likely won't be the last. What remains to be seen is if coaches like Babcock will be offered a chance at redemption, if they will own their behavior, make restitution for it and show they have learned their lessons. Maybe they will, maybe they won't. But for a Wild team looking to bring fans something to cheer about, even with his championship pedigree, it's unlikely that Mike Babcock is worth the PR nightmare that would certainly unfold.
But let's say for the sake of argument that Babcock takes the steps needed to make things right, to atone for his past conduct and ensure the league and the team that takes a chance on him that he has learned how to be an effective and respectful coach at the NHL level. Would a team like Minnesota find a fit with a coach like Mike Babcock?
Why Babcock might be the man for Minnesota
Babcock doesn't coddle veterans
Many fans have attributed some of the Wild's problems to coaches and general managers catering to veteran leadership, giving big minutes to the players with big contracts, and sacrificing the young players' TOI in order to appease the loudest voices in the locker room.
If there's one coach that will toss that to the side, it's Mike Babcock.
Putting aside for the moment Babcock's abusive conduct, even at his Xs and Os best (which many players have said in the past that he excels at), Babcock coaches his way. If you're not on board with that, you'll sit. Just ask Chris Chelios, Jason Spezza or Mike Modano. All were veterans who sat during big games once they drew Babcock's ire.
Ken Campbell of The Hockey News had this to say about Babcock:
That kind of coaching style can alienate players pretty quickly. But for fans who believe that the Wild have given up on young guys too early and let the veterans "run the asylum" for too long, hiring a coach like Babcock makes a statement that, more than anything, you're interested in changing the status quo.
Babcock has a championship pedigree
Bruce Boudreau was by far the biggest name hired to coach the Wild when Chuck Fletcher brought him in in 2016. But despite a long history of regular-season success with Washington and Anaheim, the one thing Boudreau couldn't do was get to the Finals — and he wasn't able to break that streak with the Wild.
Babcock, on the other hand, has gotten his teams to big moments. In his first year in Anaheim, the Ducks steamrolled the young Minnesota Wild in the Western Conference Final, only to lose to the New Jersey Devils in seven games. With Detroit, Babcock won a cup in 2007-08 and made the finals again the very next year in 2008-09. His teams have only missed the playoffs twice in 16 seasons. Babcock has also won gold medals as the coach of Team Canada at the Olympic, World Junior and IIHF levels.
Why Babcock may not fit in Minnesota, other than the obvious reasons
Mike Modano
Sure, general manager Bill Guerin is calling the shots in the Wild front office, but if executive advisor Mike Modano has anything to say anything about it, Babcock might not even be able to get his foot in the door.
Let's look back to the 2010-11 season. Modano signed a one-year deal with the Red Wings after the Dallas Stars opted not to bring back the future HOFer. Babcock met with Modano, who was also being courted by the Wild and San Jose Sharks, and convinced him to come to his home state for one last hurrah. Babcock was quoted by NHL.com as saying "This is a no brainer for Mike Modano — the highest scoring American player of all time to come back to your hometown, play in Hockeytown. It's not about the cash, it's about the legacy and the fit. He'll fit and he'll be excited to play. I look forward to him signing. I think that's inevitable. I think that's what is going to happen."
And for a while, everyone was happy. But then the injuries from a long career started to take their toll, and Modano missed just over half of the season. After fighting his way back into the lineup, Modano approached the final games of the regular season with the chance to finish out the slate on an even 1,500 games for his career. Instead, with the Red Wings comfortably ahead of Nashville in the division race and not much to be played for in terms of playoff implications, for a game against the Minnesota Wild (whose fans would certainly enjoyed seeing their state's former hero one last time), Babcock make Modano a healthy scratch. Modano would finish out the season with 1,499 games, and would retire that fall.
Modano has said the "right things" publicly, that Babcock was the coach, and he'll always support the coaches' decision, but not reaching that milestone has got to hurt. Who knows if that would affect the executive advice that Modano would give to Guerin.
Babcock's price tag
On May 20, 2015, the Maple Leafs made Babcock the highest-paid coach in NHL history with an eight-year, $50 million contract at an AAV of $6.25 million dollars until the 2022-23 season. With the Leafs still on the hook for another 3.5 seasons, due to NHL coaching compensation rules, any team that wants to hire Babcock will have to negotiate with Leafs GM Kyle Dubas to determine how much of the contract the new club will take on, as the Leafs would have to cover anything the new team doesn't, and Dubas has the right to refuse. Babcock's reputation, as we will soon see, makes agreeing on compensation a tricky prospect, though it's likely he would command more than $4 million on the open market. Boudreau made $2.625 million per year with the Wild, and didn't get the results they were hoping for. It's unlikely that (a) the Wild would want to take an even bigger chance on a coach with some serious red flags, and (b) that the Maple Leafs would be willing to subsidize such a large portion of Babcock's contract, only to watch him coach for another NHL team.
But that all may be a moot point, because due to the NHL cracking down on what they see as a toxic culture and taking major steps to resolve it, there's a real chance that Babcock's career in the NHL is over — at least for a good long time.