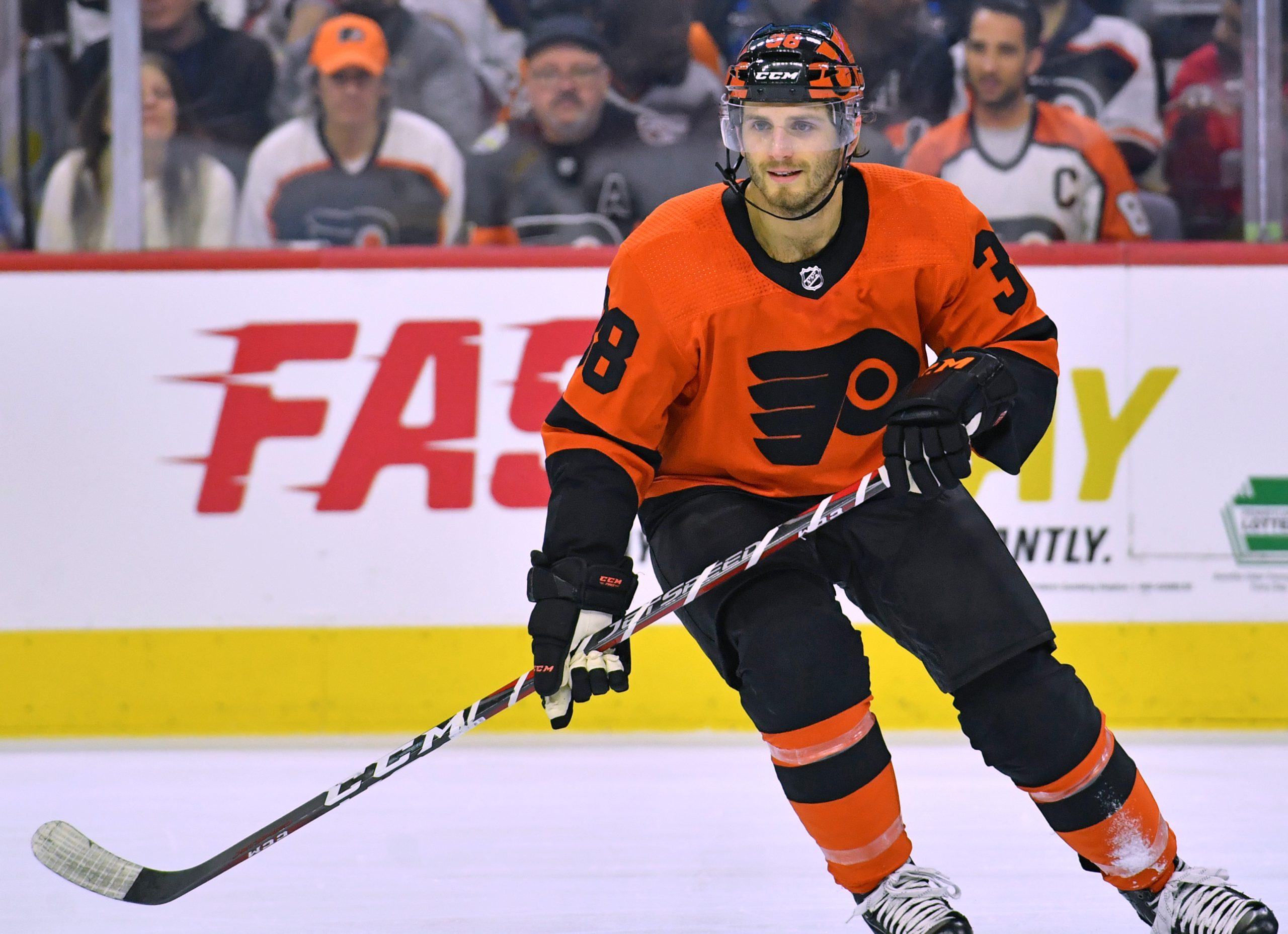 Just minutes after the Wild made their signing of Mats Zuccarello official on Monday, they also announced that they had signed winger Ryan Hartman to a two year, $3.8 million ($1.9 million average annual value) contract.
Hartman was identified previously as a good value signing in free agency, with his contract dollar amount coming in below the projected amount from Evolving Wild.
What makes Hartman a good value signing in addition to being a right shot is that he has averaged 29 points in his first full three seasons in the NHL, despite being traded from Chicago to Nashville to Philadelphia. The Wild are in need of someone who can provide scoring from the bottom six, and the 24-year-old Hartman can certainly provide some decent offense.
In addition to his offense, Hartman will be killing penalties and provides some good "grizzle" as general manager Paul Fenton described him. What Fenton is referring to there is that Hartman brings a good physical game to the ice as he also referenced that the Wild were not tough to play against last season when meeting with the media Monday afternoon.
Hartman even further described what type of game he wants to play when on a conference call with the media Monday afternoon. "I kind of feel like throughout my career just trying to be a guy that can put our team on the power play and just kind of agitate guys, but at the same time if momentum's not going our way to start a game or in the middle of the game, go out there and lay the groundwork and try to flip that momentum in our direction," he said. "That's what's brought me to this point. I'm not looking to change anything. I want to bring that tenacity and grittiness to this team."
At just two years and a very reasonable term, this is a contract that should be deemed a success for the Wild. They are getting a young player -- something Fenton previously referenced he wants to get with this team -- on a very cost effective contract to provide some much-needed depth into their bottom six. While the main points by both the general manager and player were his physicality, Hartman can also spark the bottom six with some occasional offense. A definite need for a team that could not score in the last half of the 2018-19 season.
[caption id=attachment_51902" align="alignnone" width="1712]

Hartman's past three seasons via Evolving-Hockey.com[/caption]
As it currently stands, Hartman projects to open the season as the fourth line right wing behind Zuccarello, Kevin Fiala, and Ryan Donato. He will most likely open up the season on a line with Victor Rask and Marcus Foligno, unless there are more roster moves coming from the Wild.
While the Zuccarello signing took all the headlines on Monday for the Wild, the Hartman signing should not go unnoticed. They got a decent player at a very reasonable cap hit without affecting the development of their younger players on the roster.
A good move from Fenton and company at a time when other moves have been criticized for not being that good.
Never Miss an Episode of Giles & The Goalie!
http://zonecoverage.com/wp-content/uploads/2016/05/itunes.jpghttp://zonecoverage.com/wp-content/uploads/2017/05/Podcast-header-Image-City-1.jpg