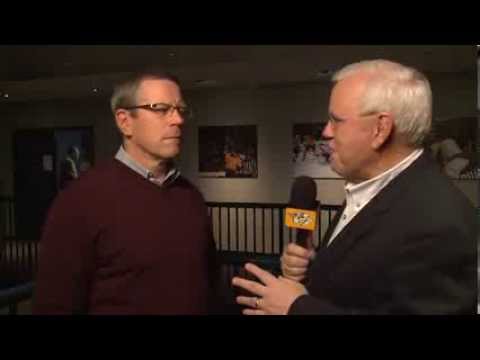 According to a report via Michael Russo of The Athletic, Nashville Predators assistant general manager Paul Fenton is likely to be named as the next general manager of the Minnesota Wild.
From the report: "...sources didn't confirm until Sunday night that Fenton has been offered and accepted the job."
Sportsnet's Elliotte Friedman originally reported that Fenton was likely to be named general manager as well Sunday afternoon.
https://twitter.com/FriedgeHNIC/status/998341408766357504
Fenton, who beat out other finalist Tom Fitzgerald of New Jersey for the job, will be just the third general manager in Wild history as he takes over for Chuck Fletcher, who was not retained following the season. Fletcher had been in charge for nine seasons and guided the Wild to the postseason in six of them; however, the problem was the Wild could not get deep into the postseason.
Fenton will now be tasked with making the adjustments to the roster which will help get them over the hump and deep into the Stanley Cup Playoffs with a hope of making a Cup Final.
---
Never Miss an Episode of Giles & The Goalie!