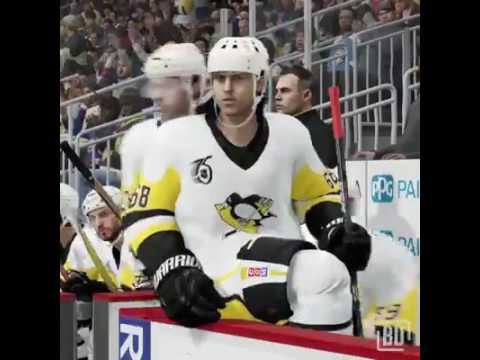 It's September and the ageless legend Jaromir Jagr still has yet to be signed by an NHL team, despite his public desire to play in the league, and not hang them up just yet after a storied NHL career. The Minnesota Wild are among those teams, but why?
https://twitter.com/MannyElk/status/907713399802535936
To answer the question in its simplest form, the Wild just don't have room for Jagr, on a few fronts. The first being salary cap space, with the Wild having almost literally none, depending on who ends up making the team this October. The second front would be actual roster space, given how committed the team is to the existing forwards on the roster. Parise, Koivu, Granlund, Niederreiter, Ennis, Coyle, Staal, Zucker, Foligno, Eriksson Ek and Stewart are all but certain locks to start the season on the NHL roster, comprising the entire healthy four-line lineup, meaning the only spots that are up for grabs would be a 13th or 14th forward who finds himself in the press box on most nights when the team is healthy.
So is that it? Does that guarantee the Wild won't sign Jagr?
Well yes, but just for fun, let's take a look and see if it could even be a smart decision if they did.
The Money
It's always about the money. Signing Jagr, who made $4 million last season, seemed downright impossible a few weeks ago. Now it's very likely Jagr could sign with a team for even as little as $1 million, since he's made a few bucks during his career anyway. The Wild could've possibly squeezed that into their cap woes earlier this summer. But after signing Matt Cullen and giving Marcus Foligno double what he's worth, it's an impossible squeeze, even *IF* Jagr settles for making a million for the season, or thereabouts. The Wild would have to want Jagr, and want him bad for that to happen. Even if Jagr puts up in the neighborhood of 40 points like he did last season, making that million-dollar deal an incredible bargain, it would come at the cost of sending down a young player like Joel Eriksson Ek to Iowa, regardless of whether or not he's earned a job in St. Paul or not (which you would think he can).
The Player
Jagr has slowed down from his elite days of yore, but is still an incredibly productive player, especially considering his age. The age is the problem though, as not many teams will be willing to give away a coveted spot to a 46-year-old while they have (cheap) prospects they like lying in wait, as the Wild do. However, had the Wild not shuffled the deck a little bit this summer, and acquired fellow forwards Tyler Ennis or Marcus Foligno, Jagr would've been a great fit for a team that does absolutely win now.
So, as you can see by the comparative charts below, Jagr is still a player worth having in the NHL, as least as much as the Wild's most recent Buffalo Sabres castoffs. Many have cited Jagr slowing down last season to the reason that he's still unsigned, but I just don't see it. After Jan. 1 last season, Jagr still had a shooting percentage of 10.1 percent, which was actually better than his season total of 8.8 percent. Both of which aren't extraordinary numbers, but not concerning, either. Also, his Corsi For% only dipped from 55.08 percent to 53.59 percent -- both exceptional numbers overall.
The Legend
This is the fun part of signing Jagr. He is undoubtedly a living, skating legend in the NHL, and has an aura and personality that proceeds him everywhere he goes. Fans love Jagr, and he loves the fans and playing hockey, and his dedication to his fitness well into his 40's is a tribute to that. Jagr also brings with him a level of fun, excitement, and incredible marketability, much akin to the Twins getting Bartolo Colon around midseason. The traveling Jagrs would make an appearance in St. Paul, and everyone could have a good time.

All in all, this is the pipe dream to end all pipe dreams for nostalgic 90's Wild fans. The team certainly could use Jagr and even his talents, but the current roster construction makes that all but impossible. It's a shame, because hockey is fun, and watching hockey should be fun, and in addition to making any team he joins better, Jagr also makes that team much more fun. Outside of a last-minute salary dump trade, the Wild won't be inking Jagr anytime soon.
The one caveat that could allow this miracle to happen at some point is if Jagr stays unsigned through the start of the season, and the Wild were to have a terrible, season-ending injury to one of their forwards. The Long Term Injury Reserve cap savings would free up the money and the space for Jagr on the team. Also, Jagr may just wait to join an NHL team, so that he can play in this year's now lackluster Olympics for his native Czech Republic, and pick a contender to latch onto after that for the stretch run. There's always hope, and that situation isn't terribly far fetched, but Wild fans need not get their hopes up or Voodoo Dolls out anytime soon.
---
Never Miss an Episode of Giles & The Goalie!