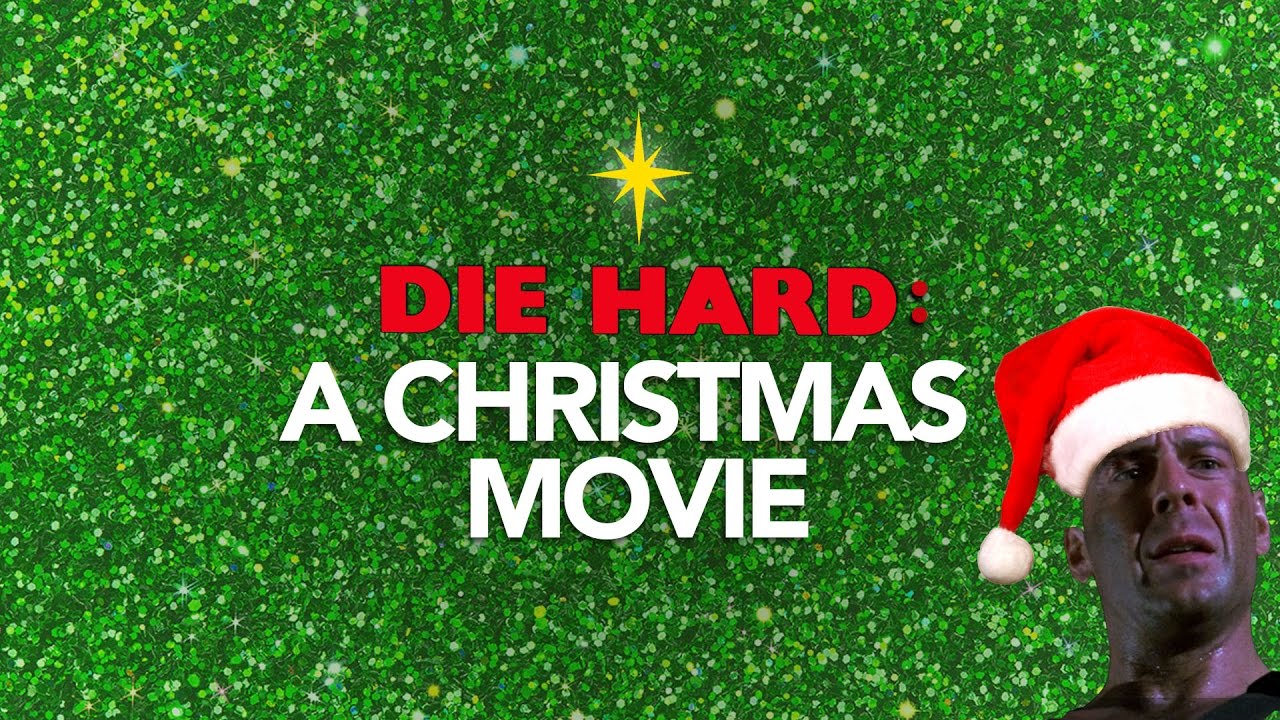 I'm back with my monthly mailbag article because last month's went so well. In the meantime, it has been aptly renamed and I got a fresh batch of questions from friends, family and people who hate me on Twitter.
Is Chuck Fletcher a bad GM or the baddest?
-@evolvingwild
This is funny because you can ask this of nearly every sports general manager on the planet, save for the few big names that have already been promoted to team presidents and such after winning piles of titles. So is Chuck Fletcher a bad GM? Yes, of course. This summer was nothing short of a disaster for Fletcher when his team needed a stellar offseason the most.
Is he the baddest? No, I think that's a bit much.
I think people who want Fletcher fired want it for no reason other than justice and couldn't name a suitable replacement if you held them at gunpoint. Quick reminder that Pierre McGuire was almost the GM of the Minnesota Wild when Fletcher was hired. Could the Wild land a better GM by firing Fletcher? Maybe. Could they land a much, much worse one? Also maybe. Could they land one who has a fair amount of praises and criticisms across the board similar to Chuck? Very likely. Should the Wild roll the dice on that?
The one caveat to the situation I think is the Kirill Kaprizov situation. It recently came out that the Russian phenom felt like he had been forgotten by the Wild in recent years, while statements from the team say otherwise. While Kaprizov is obviously being sheltered by those in Russia, it'd be interesting to hear exactly how much effort Fletcher's office has put into staying in contact with him. Kaprizov could be important enough of an asset that he would be worth firing Fletcher for if the ball was truly dropped and the new GM could manage to bring him stateside.
Player leadership. Your thoughts?
-@ClarenceSwamptown
This is quite possibly the quintessential Clarence Swamptown question, in case you weren't familiar with him on Twitter or the Sportive Podcast. Mikko Koivu's leadership qualities and all other qualities, for that matter, have long been questioned by a certain subsect of Wild fans and I will say that some of the criticisms are entirely fair. Is Koivu the best emotional leader on the team? It seems unlikely given his stoic nature, but does he have the most respect in the locker room? That's more likely a 'Yes,' and probably the reason why he's remained the captain for this long.
Koivu has been cited by some fans in every Wild swoon since the beginning of Wild swoons and even though I'll listen to critiques of his leadership all day, the fact remains that those swoons have largely been due to poor goaltending play, especially the most recent ones. Last season, for instance, Devan Dubnyk's save percentage in March was .889 and the February before that was .900, while Darcy Kuemper in December/January of 2014-15 registered a .893.
Koivu may not be a fiery leader, he's also not a goaltender either.
The idea that the Wild would be better off with a different captain is the concept that usually confuses me as if those fans honestly think the Wild are much more talented roster than the level at which they've played during Koivu's tenure, which I don't believe to be true at all, or that somehow his leadership is more crucial to the team's success than the leadership of the entire coaching staff, whose actual job is to motivate the team.
In fact, a hockey team's captain only actual job is to be the liaison between the team and the officials during games and to touch or not touch certain trophies based on superstition. While they are surely more important than that, another clue that I'll often point to is that there's never been any hint of dissension between the other players and Koivu. From those who spent time in the locker room, there are no reports of Koivu losing the room at any point, like you might hear of fired coaches and occasionally other team leaders.
Question: The NFL has been cracking down on concussion protocol guidelines in the last few years. Is the NHL following similar guidelines? The players must get scrambled brains over time with all of the hard-hitting and contact that occurs. Also, in regards to sports injuries, do you think players are potentially being put back in the game too soon after injuries? We all know history has shown (and movies) that players often get steroid injections and pain medicine in the locker room before games in order to keep them playing. Is this still a thing?
-Rozlynn Korbel, supportive girlfriend
The NFL has been cracking down on concussions like I've been watching what I eat, let's get that straight. The NHL is in a similar effort range as they have "concussion spotters" that work during games and send messages to teams that a player may have symptoms. While this is well intended and has occasionally worked, it's also failed spectacularly on a few occasions as well, which may say more about the nature of concussions than anything.
As far as that's concerned, it's human, nay, animal nature to not appear weak or injured if at all possible, to tough out the worst maladies and injuries known to the world because otherwise you'll be targeted to be eaten. Sports athletes are far from the only people toughing out injuries, much like they're far from the only people abusing drugs. But with the money involved in sports, there's added motivation for athletes to keep playing through injuries at all costs.
It's a wonder why any athlete ever admits to being injured or doesn't take illegal drugs if they are. The coaches and executives face the very same pressure to win or be embarrassingly fired only a few years into their dream job, so they perpetuate the culture of playing hurt rather than stop it, which is just fine to the players, who want to play because they want to get paid lots of money and not be eaten.
What's your favorite Christmas song?
-@EskomoKisses
This is a great question since I'm a huge fan of Christmas and even Christmas music. What I do enjoy is the classics and when great current artists perform classic Christmas music in a classic fashion rather than shoving their genre or ridiculous music rearrangements into things with the obvious exception being anything done by Mariah Carey.
What I specifically enjoy the most is crooners doing what they do best, like Bing Crosby, Frank Sinatra or Dean Martin. But, in the end, I'm a big Michael Buble fan and his rendition of 'It's beginning to look a lot like Christmas' is absolutely fantastic. I feel like that song captures the subdued excitement I feel around the holiday season and Buble sings it perfectly.
You didn't ask, but I will also say that 'Do they know it's Christmas?' by Band Aid is not only the worst Christmas song ever made, but is up there with 'Who let the dogs out?' for the worst song of all time.
What should I do when the Vikes inevitably lose in the playoffs and the Wild don't even make them?
-@NickSpace65
You could always do what I did and stop watching the NFL because it's a terrible sports product.
Otherwise, I'm not going to go too deep into sports fan psychology, but seasons like the one Minnesota sports fans are currently experiencing beg the question why we cheer. In the end, it's the human condition, looking for hope. If you absolutely 100 percent knew that the team was going to lose every game, you would never watch and the team would never have any fans. This is why they don't sell Washington Generals merchandise. Fans watch because they want to see their team win and the losses make the actual victories special because watching a team win every game would grow old and predictable, which is why the Harlem Globetrotters don't actually have any fans.
Vikings fans watch the Vikings knowing that they'll most likely end up choking in spectacular fashion, but continue to watch because there's a small, very small chance that they might not. At the end of the day, we watch because sports are entertaining. Athletic competition provides an amount of real drama that very few things in our lives can safely duplicate. So continue to watch sports until the Vikings choke and the Wild miss the playoffs, Nick, because even within each individual game there's inherent drama that can't be matched along with the illusion of hope that you won't be disappointed.
I got asked this last weekend at a Bruegger's by three workers making bagels, so I will ask you, does pineapple belong on a pizza?
-@where_is_walbo
It really confuses me how people so violently react to pineapple being on pizza like it offends some imaginary pizza god who somehow also doesn't mind anchovies, mushrooms or the existence of Little Caesar's. Then there are those who make the blanket statement that fruit doesn't belong on a pizza, obviously having no knowledge whatsoever of the classification of tomatoes.
The flavor combination of salty and sweet or sweet and savory, whichever way you slice it, is a beautifully classic combination that Hawaiian pizza plays perfectly. Maybe if you work at a bagel shop you should stop worrying about pizza toppings and mind your own god damn business.
Should Matt Dumba be jettisoned to the sun on a one-way trip?
-Pete Leisen, facebook friend
No, Pete.
Dumba is going to be frustrating at times, but the reality is that he brings offensive potential to the Wild that is rare among NHL defensemen. While I certainly don't expect most Wild fans to shrug off his next blown assignment leading to a goal, the least they could do is remember the last goal he scored before that and how much more dynamic of a scorer he is that the entire rest of the Wild defensive corps, save for the even more-maligned Mike Reilly. Blaming Dumba for all of the Wild defensive struggles this year is akin to blaming Justin Timberlake for N*SYNC breaking up: while he shoulders some of the blame, you're only looking at the negative of the situation.
Luckily for Wild fans, Kyle Quincey WAS shot into the sun or a European hockey league, whichever is worse, and that should help the team defensively going forward, if they can survive this stretch of games without Puck Moving Jesus himself, Jared Spurgeon.
Do you miss Jason Pominville yet?
-Pete Leisen, facebook troll
Yes, Pete.
One of the Wild's greatest strengths last season was their depth and Pominville was a huge part of that. While he was panned by local knuckle dragging columnists and fans, he was a very underrated part of a good set of bottom six forwards, which was unceremoniously dismantled for the sake of making changes as part of Chuck Fletcher's Summer Disastour 2017.
Prior to that, the Wild could throw any of their lines at an opponent last season and, though the results weren't always good, they weren't always bad either. This season's team has little semblance of a third line and the fourth line consistently guarantees sustained offensive zone time and a scoring opportunity for their opponents. Pair that with the defensive struggles the Wild have endured for similar reasons and it's amazing they aren't out of the playoff race already.
Is Die Hard a Christmas movie?
-@JBGo4Fan
No. The answer is no. The fact is Die Hard is as much about Christmas as Independence Day is about the Fourth of July. They're both entirely and conveniently coincidental. The Christmas party that begins the movie could just as easily have been a birthday party and nothing else that happens in the film revolves around the holiday itself, aside from a dead guy wearing a Santa hat and a few Christmas puns which could've been easily replaced with other one-liners.
When people cite Die Hard as a Christmas movie their purpose is nothing more than inciting a reaction from someone rather than to actually defend the qualifications of their statements, which means they're simply trolling, which is the lowest form of comedy, next to miming. Either that or they just really like the movie and want to try to shove it into places where it doesn't belong, which is equally annoying.
Christmas movies involve Christmas activities and/or characters. While Bruce Willis and fighting terrorism are wonderful things, neither are related to the holiday whatsoever.
---
Never Miss an Episode of Giles & The Goalie!