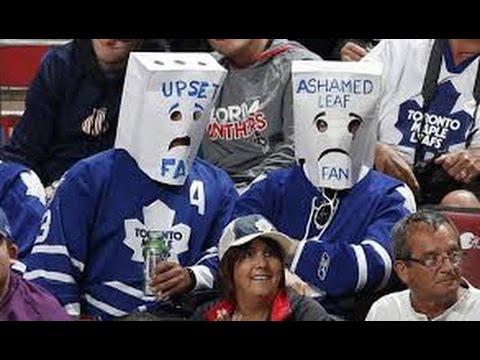 The NHL season will soon be upon us, and with that, your favorite team will be facing the rest of the NHL at some point. You may enjoy cheering for your team, but I'd also like to give you a reason why to hate the team they're facing, because rooting is always so much more fun when there's some vitriol involved. Today, we look to rile ourselves up on some East Coast bias.
Boston Bruins - I'm assuming most Bruins fans are Patriots fans too, so that's pretty easy.
Buffalo Sabres - The Buffaslug. The motherf***ing Buffaslug.
http://i135.photobucket.com/albums/q124/cdnuniguy/Odds-Ends/sabreshome.jpg
Carolina Hurricanes - Remember how sweet the Hartford Whalers logo was? Now, juxtapose that with how outrageously boring the entire Hurricanes franchise is, especially the logo. You'd think with a name like the Hurricanes, you could come up with some personality or something, but apparently the University of Miami sapped all of that mojo, which might explain the disparity. Also, never before has a team won a Stanley Cup and caused so many groans from hockey fans and so many yawns from the general public.
Columbus Blue Jackets - Firing off a cannon indoors has got to be some kind of code violation or at least against a city ordinance. Also, remember when they tried to make a flying insect their logo? Then continued to use said flying insect as a mascot, even after abandoning it? As long as everyone is talking Civil War monuments, I think it's time Columbus introduces the drunk Ulysses S. Grant mascot, like we've wanted all along.

Detroit Red Wings - Detroit isn't exactly a wonderful place to play hockey, live or visit for more than 48 hours, but claiming something you're not just to spruce the joint up a bit is a little silly. 'Hockeytown' is a silly marketing ploy, akin to 'The State of Hockey.' Is Detroit a fine hockey market? Yes, of course it is, but claiming superiority over anyone else in fandom is douchebaggery at its peak, and it's especially delusional when you're the city of Detroit. Sure, the Joe Louis Arena was always packed, but we'll see how well they pack Little Caesar's Arena in the coming years now that their precious playoff streak has been snapped.
Florida Panthers - Ignore the fact that the Panthers have been bottom-five in attendance for the last five seasons, and it's just a little hard to get behind a hockey team in South Florida. Remember the late 90s? Everyone had a Panthers jersey, because they were so cool. The leaping panther, the bright red, the cool palm tree/hockey stick shoulder logo. They managed to unravel that over the years, flipping from that beautiful red uni to a much less exciting navy one, then back to the red briefly, only to change completely, abandon the classic logo, and replace it with Nala from The Lion King.
http://content.sportslogos.net/news/2016/06/Florida-Panthers-New-Logo-Official.png
http://i.imgur.com/nnhzVXQ.jpg
Montreal Canadiens - If you're the 'New York Yankees of hockey' you've already got a pretty good start of being hated by most everyone. The Canadiens are actually the only other North American pro franchise that can come close to the Yankees' 28 championships with 27 of their own. However, don't let the Canadiens fill you full of that crap, since 25 of those titles came before 1980. While the Yankees also enjoyed much of their success before 1980, they've won five titles in the last 25 years, while the Canadiens have yet to win a Stanley Cup since 1993, probably because they tried to fire playoff hero Patrick Roy into the sun shortly thereafter.
New Jersey Devils - If you need additional reasons to hate anything from New Jersey, you're a much kinder soul than I am, or you're from New Jersey.

New York Islanders - What kind of franchise picks up its roots willingly and moves to Brooklyn? A disloyal one, that's who. This once-proud franchise won four Stanley Cups on Long Island, represented the rest of the island outside of the New York City well, and because their building got old, up and left their passionate fan base of Long Islanders for a bunch of hipsters and an SUV in the crowd in the big city. It's like your wife of 50 years leaving you to start a new life in uptown Minneapolis because the Starbucks there is nicer than the one by your house.
New York Rangers - Henrik Lundqvist is a beautiful man, a class act and has had a helluva career in the NHL. During that time, the Rangers have mustered one Stanley Cup Final, eventually losing to the Kings. All sorts of goofy roster mismanagement, missed opportunities and general bed crapping has gone on during Hank's 12-year career, where he's amassed a .922 save percentage during the postseason, but sports a 61-65 record.
Ottawa Senators - Just look how boring these jerseys are. The Senators were on the list of teams somewhat promising a re-design this season, but never really followed through. Their original jerseys were a little more classic looking, which I like, but still pretty damn boring. And third jerseys, which are supposed to be fun and new and exciting? Ottawa's strategy was to make theirs even more boring, or copy a video games system.
http://media.socastsrm.com/wordpress/wp-content/blogs.dir/163/files/2017/06/Sens-New_jersey.png
Philadelphia Flyers - The Flyers gave Chris Pronger a seven-year contract extension when he was 35 years old. That's it. That's the joke. But not only was it a poor attempt to circumvent the salary cap, the Flyers mostly got away with this moronic blunder because Pronger never retired, but was rather put on long-term injured reserve every single season from 2013 until LAST SEASON. Furthermore, the Flyers also got out from Pronger's deal by dumping the money off on Arizona last summer, fulfilling the perfect dumb GM crime. Congratulations to Pronger on his recent official retirement, five years after his actual retirement, and after he already worked for the NHL in an official capacity aside from being the player he was concurrently contracted to be.
Pittsburgh Penguins - It pretty easy to hate success, even if it isn't the right thing to do, so the back-to-back champions are an easy target in that regard. It's also easy to hate when your team employs the most infamous whiner in the NHL, Sidney Crosby, who is not only a noted crybaby, but also a bit of a cheap-shot artist himself. Remember Crosby slashing off half of Mark Methot's finger? Not very easy to give Sid any sympathy next time he's jostled a little bit along the boards and berates an official about it for the entire TV timeout.
Tampa Bay Lightning - I blame the Lightning for giving John Tortorella the cred to continue to get jobs, thanks to his lone Stanley Cup victory while standing behind a bunch of really good players in Tampa. Without him riding Martin St. Louis' coattails to a ring, we wouldn't have had his sideshows in New York and Vancouver, the beyond disappointing showing from Team USA in the World Cup of Hockey last fall, or the inevitably failing situation he somehow got himself into in Columbus. You unleashed Torts on the hockey world, Bolts, and you should never be forgiven.
Toronto Maple Leafs - When it comes to bat-crap crazy fan bases, the Maple Leafs may stand the test of time. We all commiserated with the long championship droughts of the Red Sox and Cubs, but with the Leafs approaching 50 years without a Cup, it's really not the same feel, as their New England-type media and fans are responsible for more things that have gone wrong with the team than things that are good about the franchise. The Phil Kessel saga is just the most recent example of the ridiculousness that goes on with that market, and it probably won't be long until Auston Matthews is ran out of town for being American as well.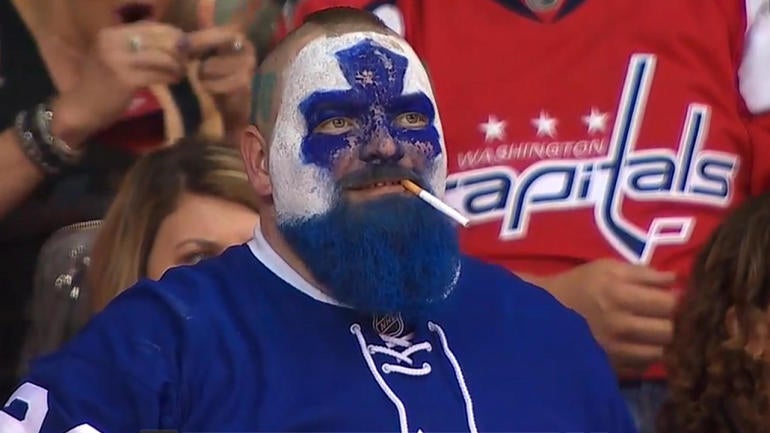 Washington Capitals - If 'lovable losers' described the angst that the nation may have had for Red Sox and Cubs during their respective World Series runs, 'Incompetent F*** ups' might be the general feeling from the country surrounding the Capitals squandering dominant hockey teams for roughly the last decade. Poor Alexander Ovechkin has to be thrown under the bus every single May because this team can't make it past the second round of the playoffs, and almost always, he's played extremely well in the series, but continues to be fingered as the common denominator. Everyone loves an underdog story, but when you have one of the most talented rosters in the NHL but still can't pull your head out of your ass with directions and road map, you're not likely to garner much pity.
---
Never Miss an Episode of Giles & The Goalie!