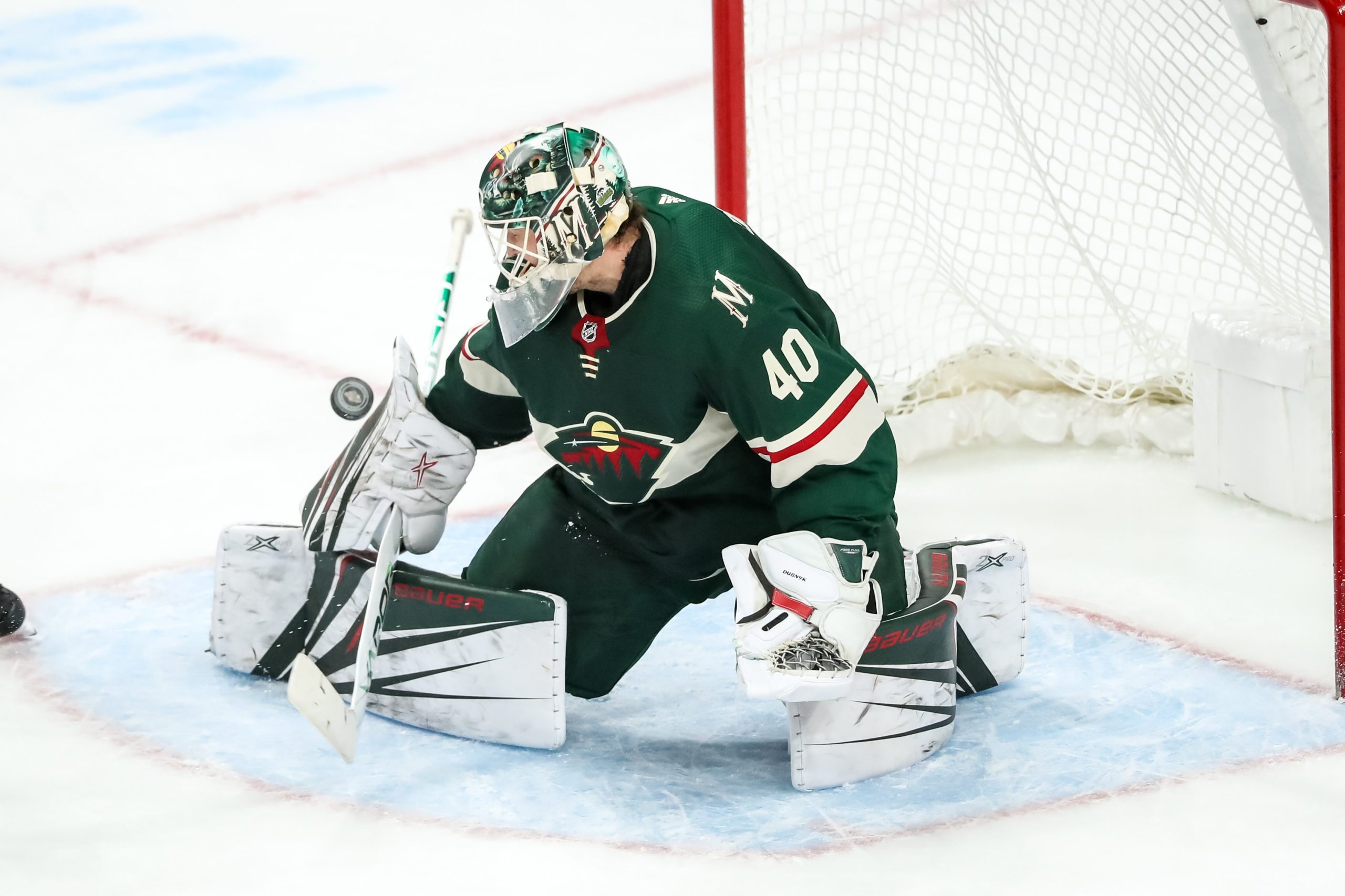 I attended the Minnesota Wild and Arizona Coyotes game on Tuesday night, and as with every live game I attend I have some random thoughts.

 

1. Congratulations to Mikko Koivu, first of all. Amazing he can impregnate his wife with just icy glares.

 

2. Granlund back at center was a fun little thing, wasn't it? He looked pretty good, flying around the ice a bit, but I still think his home is at wing, where he can make plays without the added responsibilities of a center. Moving him to wing was a revelation in his career, and I'd hate to see Boudreau have to go back on that because of the lack of center depth.

 

3. Free sports tickets from work are awesome. I've found it harder and harder to fork over for attending games live, especially Wild games, given how much I don't enjoy the live experience, aside from the live game itself. The fans and presentation at Xcel have slowly driven me away from being a part of the "sellouts."

 

4. Get off my lawn.

 

5. Speaking of fans ruining the experience, the guy behind me is doing play-by-play the entire game. At first, it sounded like he was describing the game to someone on the phone. Then I thought maybe he had a blind family member with him. When I turned around, it was just him and his mostly silent wife watching the game. So yeah, this guy is just a tool, and felt the need to sharpen his broadcasting skills on unwilling neighbors.

 

6. The Coyotes get a penalty, and the graphic on the new gigantic screen shows the player is being put into the Bud Light 'Pit of Misery' while the Wild PA guy yells "Dilly Dilly!" That's a new for this season, I believe, and it's kinda funny.

 

7. Props to Bud Light for somehow carving out a niche through advertising that's been ridiculously popular, especially as we are firmly in the Craft Beer Era. That being said, I'm not really going to miss that ad campaign when it finally ends. It's no

.

 

8. Back to the power play for the Wild, and hoo boy was it bad. Even when the Wild have had a respectable power play percentage throughout the years, it feels like their power play execution has been awful, and this first example of the night was just abysmal. I'm not sure they had more than 30 seconds of controlled offensive zone time.

 

9. That being said, I feel like they had good pressure early on in the first period, though it seemed to slip away. Not getting waxed 5-on-5 has been a tough ask of the Wild so far this season, so Wild fans will just have to take what they can get.

 

10. The penalty kill goes just as poorly as the power play for the Wild, and the Coyotes score after Ryan Suter jumps way up the defensive zone chasing the puck and Brandon Perlini absolutely snipes one short-sided with a clean look at the net. Incredible shot from Perlini, to be honest.

 

[caption id=attachment_43467" align="alignnone" width="4859]

Oct 16, 2018; Saint Paul, MN, USA; Minnesota Wild forward Eric Staal (12) celebrates his goal with teammates during the third period against the Arizona Coyotes at Xcel Energy Center. Mandatory Credit: Brace Hemmelgarn-USA TODAY Sports[/caption]
11. Suter's play so far hasn't been on par with what Wild fans are accustomed to, and that's understandable, given his return from injury. Hopefully he's able to shake off the rust soon, as a full season of this would add to the woes the Wild already have.
12. It's the first intermission, which means it's time to play The State of Hockey Song.
13. Why is this still a thing? Seriously, like the freakin' banner isn't enough. I can't even imagine the (deserved) chirping from opposing fans upon visiting Xcel and experiencing that song, seeing that banner, and all of the gushing the team does about the State of Hockey.
14. Speaking of game ops, I realized in the first intermission that I hadn't heard a WWE song yet and it made me sad. Not to mention I missed the historic 1,000th episode of Smackdown Live to attend this game. Double whammy.
15. Granlund fires a shot upon entering the zone, and it goes in? Even Darcy Kuemper looked very confused by the trajectory of this puck. It knuckled a little bit, but obviously wasn't the world-famous knuckle puck shot made famous by Team USA's Russ Tyler in the 1996 Junior Goodwill Games.
16. Oh yeah, the Wild scored, which resulted in the playing of Joe Satriani's 'Crowd Chant.' I've said my peace on this already, but it's an absolute embarrassment.
17. It was good to see Darcy Kuemper back, and he's retained a nice career for himself after his final and abysmal season in Minnesota. I've always thought that he could be a decent goalie, and his only issues seemed to be mental. He rebounded from Granlund's fluky goal and was mostly solid for the night.
18. Yes, I'm praising a goalie. Mark it on your bingo sheets.
19. Play by Play guy behind me sing-songs "Matt Dumba isn't worth a bag of pucks" after a play in the defensive zone where Dumba didn't even really do anything egregious. I'm still unsure where this kind of sentiment originated from, but it's fascinating to me that people still don't appreciate a 50-point defenseman, against the hill of evidence for him.
[caption id=attachment_43466" align="alignnone" width="2533]

Oct 16, 2018; Saint Paul, MN, USA; Minnesota Wild forward Eric Staal (12) celebrates his goal with forward Jason Zucker (16) and forward Charlie Coyle (3) during the third period against the Arizona Coyotes at Xcel Energy Center. Mandatory Credit: Brace Hemmelgarn-USA TODAY Sports[/caption]
20. As if one didn't feel bad enough for the deaf community already, here's how the closed captioning at Xcel described Metallica's 'For Whom The Bell Tolls'
[bell tolling]
[Dramatic Music]
Leaves a little to be desired, I think. But also, probably the best they can do.
21. Devan Dubnyk was strong again, as he has been all season so far. He's top ten in the NHL in both Save Percentage and Goals Allowed Average so far among goalies with 3 games or more, despite the Wild's horrific start to the season. The Wild sorely missed him on Monday night as Alex Stalock gave an uneven performance against Nashville, but hopefully Dubnyk isn't leaned on too much this season despite his strong play, and hopefully he can keep up the strong play, given his history of relative inconsistencies.
22. If ever the Wild needed Dubnyk to stand on his head for an entire season, this very well could be it. Strong goaltending covers up a lot of warts, and this team has a lot of warts.
23. Most notably the fourth line is still looking pretty rough, after being a pretty obvious sore spot last season as well. Patchwork fourth lines can work, but I'm just not sold on the guys they have patched together this season, even if they're Minnesotan/familiar to Boudreau.
24. Along those lines, apparently Matt Hendricks was hurt in the first period and didn't return all night, which I never would've noticed if not for a text from colleague Giles Ferrell on the matter, thanks to a self-imposed Twitter hiatus. Suffice it to say that I may never have noticed, no offense to Matt Hendricks.
25. But Hendricks' injury could be a blessing in disguise. There are a few names in Iowa who are ready for the call, and while I don't want to see them called up just to sit in the James Sheppard Memorial Press Box, I would like to see them up on occasion.
26. The third period starts and the seats next to us that were vacant for the entire game suddenly have people in them, that belong in those seats, no less. Where were you this whole time?
27. Don't get me wrong, I've had a blast hanging out at a bar at a baseball game many times, but paying for a lower bowl hockey ticket and doing the same thing just doesn't make much sense to me.
28. And it was inevitable, but I finally saw regular domestic beers hit the $10 mark at Xcel last night. I'll have beer as much as the next guy, but when the tab for enough beers necessary to catch a buzz exceeds that of the already bloated ticket price, I think we've lost our way a bit.
29. Back to the game, the Wild seemed to have a pretty solid effort going, as they got a number of good looks on Kuemper all night, but just missed on several of them. Every night with the Wild seems to be a night of near misses, but this one was more so. This is a nice change of pace from the Wild being pinned in their own zone all night and not sniffing a quality chance.
[caption id=attachment_43468" align="alignnone" width="4291]

Oct 16, 2018; Saint Paul, MN, USA; Minnesota Wild defenseman Jared Spurgeon (46) celebrates with goalie Devan Dubnyk (40) during the third period against the Arizona Coyotes at Xcel Energy Center. Mandatory Credit: Brace Hemmelgarn-USA TODAY Sports[/caption]
30. The Wild's decent effort is especially notable considering the Wild rolled with three lines for most of the night, only suiting up 11 forwards and Hendricks, JT Brown and Nate Prosser not getting much ice time.
31. Eric Staal scores what ended up being the game-winner by picking up the garbage in front of the net resulting from a Suter shot and a Zucker chop. It's good to see Staal break through a bit, as he had only scored one other goal on the season before this, after an incredible 42-goal campaign last season.
32. Unfortunately, that means Crowd Chant plays again.
33. I'm really going to try to not be angry about it, but it's hard.
34. To make matters worse, I have yet to hear a wrestling song all night by that point, and I didn't end up hearing one all night long. Apparently the cool music guy was off that night, and the hair metal loving guy had control of the cassette player all night.
35. If you think I'm complaining a lot about the experience, you're probably right.
[caption id=attachment_43465" align="alignnone" width="4364]

Oct 16, 2018; Saint Paul, MN, USA; Minnesota Wild forward Charlie Coyle (3) celebrates a goal scored by forward Eric Staal (not pictured) on Arizona Coyotes goalie Darcy Kuemper (35) during the third period at Xcel Energy Center. Mandatory Credit: Brace Hemmelgarn-USA TODAY Sports[/caption]

 

36. The clench level is strong at the end of the game, as the Wild stave off a late push from the Coyotes, protecting the one-goal lead. Dubnyk comes up big a few times, and the Wild also did a good job all night of blocking shots.

 

37. It certainly isn't going to put out the fires of anger burning in many fan's souls, but the Wild seemed like a pretty solid performance against a talented team, but one that they should have beat.

 

38. To be honest a 2-2-2 record isn't completely awful, when you consider they've gotten points in two-thirds of their games, and actually had both regulation loses within reach until the final minutes of the game.

 

39. I'm not saying they're going to make the playoffs or win anything meaningful, I'm just saying.

 

40. The Wild win! Prince's '

' blares from the speakers. Winning is fun. Maybe attending games isn't all bad. Maybe.

 
---