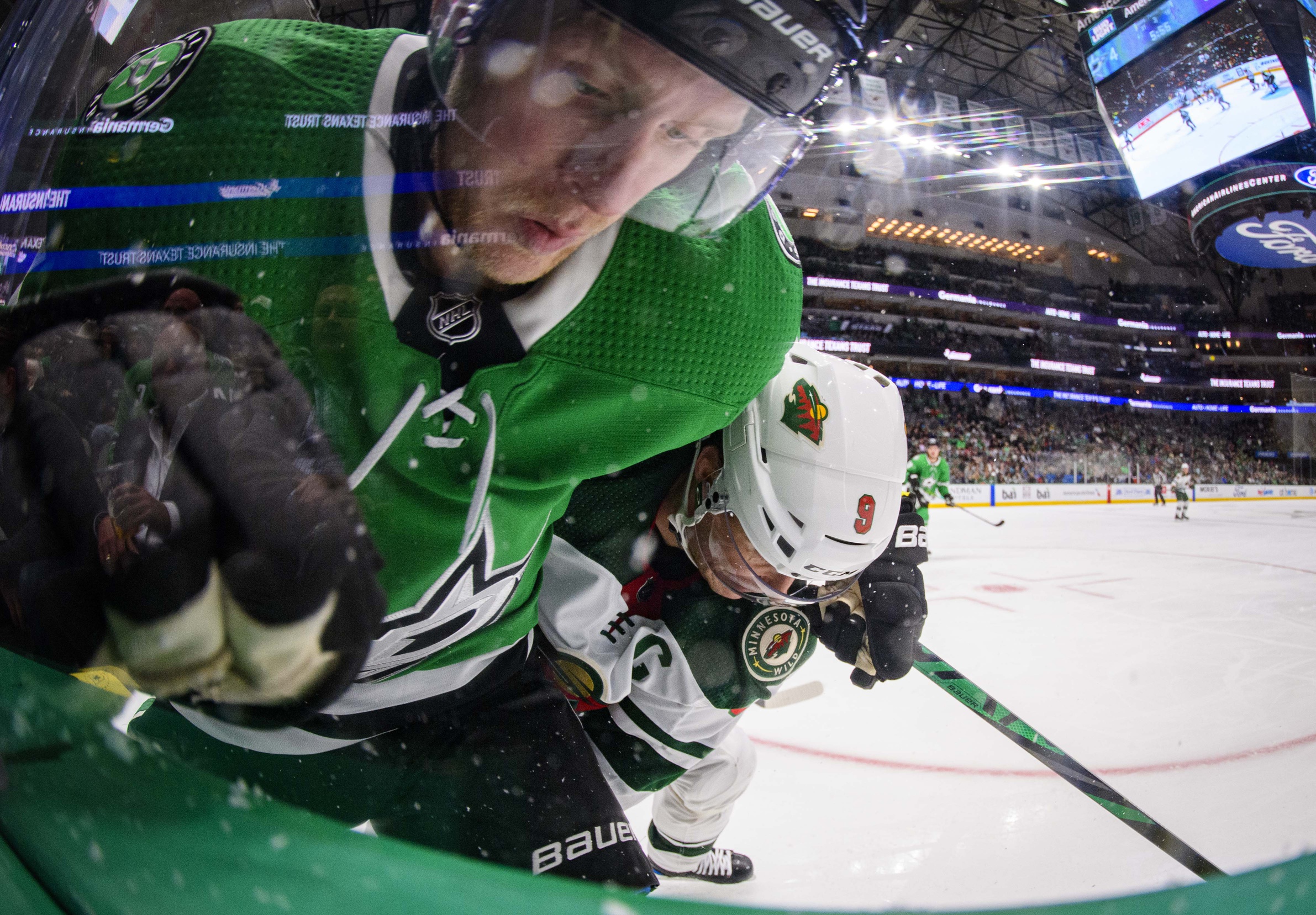 Mikko Koivu is often the name fans think of when talking about iconic Minnesota Wild players. For many fans, myself included, Koivu was the one that drew them to the Wild and the game of hockey. Last Sunday evening, the Wild gave Koivu the highest honor an athlete can receive. They lifted his name and number to the Xcel Energy Center rafters, the arena he called home for all but seven games of his career.
Koivu became the first player in Wild history to have their number retired. No one will ever wear No. 9 for the Wild again -- unless you're Kasper or Oskar, Mikko's sons.
Drafted sixth overall in 2001, the Finn began his career with the Wild in 2005. In his 15-year run with the Wild, he became the leader in games played (1,028), assists (504), and points (709). He also became Minnesota's first full-time captain in 2009, after having Jacques Lemaire's system of naming a new captain every month.
Koivu means a lot to the Wild. As the team's longest-standing captain, his stoic composure and Finnish flair are what stand out the most. Koivu was a leader in every sense of the word. Sure he was a little quiet and was not the superstar that everyone wanted him to be. But he was as reliable of a player as you could ask for.
Koivu was known as an intense leader, but he never showed a ton of emotion. He was often reserved and unbothered as a player. On rare occasions, like when former Wild goalie Darcy Kuemper chirped his former teammates too much in 2019, Mikko had anger built up and let it out during or after plays on the ice. It soon became known as #AngryMikko. Koivu's #AngryMikko moments are some of the best memories from his career.
The legend of #AngryMikko started with an ordinary game against the Vancouver Canucks. Koivu was playing his first game after Mattias Ohlund injured him with a slash to the leg and cracked his fibula. Koivu scored late in the third period to secure the win. As he made his way past the Canucks bench after his tally, he screamed in elation and released all his pent-up frustration at missing 24 games.
My favorite #AngryMikko moment was when Koivu gave Red Wings defenseman Niklas Kronwall a taste of his own medicine. The Wild were on the power play in overtime, and Koivu absolutely bodied Kronwall, then proceeded to set up the game-winning goal.
Koivu would also bark at the referees when something didn't go his way. The #AngryMikko look is not one you ever wanted to see as an opponent or ref on the ice. "I used to hate him, and I think he hated me too," Mats Zuccarello said on a jumbotron video during the ceremony, "He was tough to play against, always mean-mugging. I was scared of those eyes for sure." It's a safe bet that anyone who played against Koivu would say the same thing Zuccarello did.
The last time we saw something truly remarkable from Koivu was when he played in his 1000th game. He won it for the Wild with his signature backhand move in the shootout. Mikko had so much success with that move. Goalies knew it was coming but could never stop it. His teammates mobbed him at the bench as Alex Stalock got the memorable win for Koivu.
Although he had a brief stint in Columbus, Koivu was Minnesotan (or Finnesotan) through and through. He embraced the culture in Minnesota and served the community like no other player has before. He always spent time at Children's Hospitals and created numerous charitable contributions. And Koivu is currently sponsoring two private patient rooms at the St. Paul Children's Hospital.
So with all those moments and memories, Koivu's jersey retirement ceremony was full of emotion for both the fans and the Finn himself. As he made his way out to the ice one last time, many fans got chills and goosebumps. The crowd at the X then serenaded Koivu with chants of 'MIK-KO KOI-VU.' Mikko couldn't help but tear up at the love and appreciation the fans were showing him.
The Koivu jerseys were everywhere, and the fans were eager to show how much the Wild captain meant to them one last time. With the short history that the Wild have, only a few iconic players have donned a forest green sweater, and Koivu is at the top of the list for most fans.
In his speech, he talked about the fans in Minnesota and how much he loved them. With tears brimming his eyes, he said, "Everyone likes to say they have the best fans in the world, but there is only one state of hockey, and you guys really are the best. You will always have a place in my heart."
While his playing career is over, Mikko Koivu's legacy will forever live on in the rafters of the Xcel Energy Center. There are many arguments for and against having any number retired, and Mikko's contributions to the club and community have been unmatched. It's only fitting that Koivu is the first Wild player in history to have his number retired, and it is very well deserved.