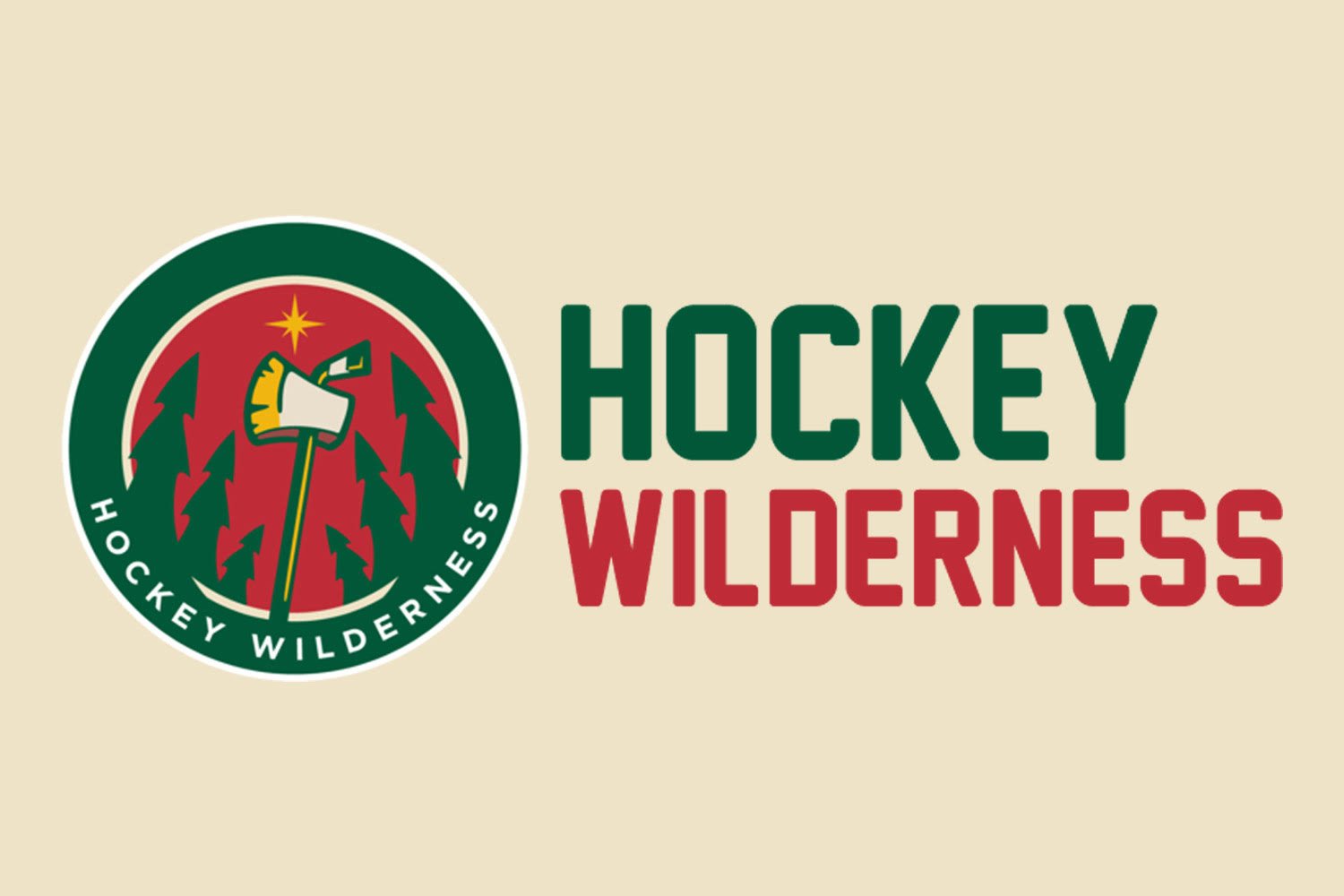 The Minnesota Wild were up north facing the Vancouver Canucks for the first time since they left the COVID bubble with their tail in between their legs seemingly forever ago. Well, things are different now and both teams have transformed their roster to wind up essentially exactly where they were when they faced each other. Wild are still a quasi playoff lock with not much success beyond that first round and the Canucks, well, are just there in a bad division.
Luckily for the Wild, they can still dominate the shit out of an opponent and have them succumb to the instant pressure and hand over the two points.
To say that Tuesday night was a one-sided affair might be too gentle. Although the score line would say that it was a fairly even battle between the two cool-toned clubs, the Wild were simply allowed to walk all over the Vancouver defense and simply set up shot right in front of goaltender Thatcher Demko, to unload their barrage of sticks slapping against pucks.
Like, just look at this:
While the Canucks got some decent chances at that left side of Cam Talbot at 5-on-5, the Wild were simply handed the most dangerous part of the ice and were exploiting the hell out of it. They essentially only attempted any shots from those high-danger areas and that's simply why you see such a mismatch in terms of shot attempt share and expected goals share. According to Natural Stat Trick, at 5-on-5 the Wild just squeaked by with 52.7 percent of the shot attempts but were given enough in-tight ice to control 71.44(!) percent of the expected goals share. Just absolutely gave it to them.
And finally, those expected goals turned into real goals.
First by Mats Zuccarello on a breakaway spawned by a very, very nice saucer pass delivery from Joel Eriksson Ek.
Then Jonas Brodin just decided to do it all on his own and did a put-back dunk on Demko to give the Wild the 2-0 lead.
And even though the Canucks broke through with a powerplay tally of their own, Matt Dumba opened the third period scoring the eventual game-winner on a delivery from Wild debutant Rem Pitlick.
It was a share of wealth throughout the Minnesota lineup as seven players (Pitlick, Dumba, Brodin, Eriksson Ek, Zuccarello, Dmitry Kulikov, and Brandon Duhaime) earned a single point. Not more, not less.
Leading the team both on and off the ice, Dumba was most likely the standout star in this one. He played almost three more minutes than anyone else, he got the game-winner, and he just kicks ass. And even though Kevin Fiala had yet another very strong performance, getting into those nitty gritty areas of the ice and trying to score more and more, Dumba takes the cake.
We'll see if the Wild can follow-up on this powerful performance as they head down the coast to take on the Seattle Kraken on Thursday. Puck drop is at 9:00 p.m. again, so, get that extra bit of sleep before.
Burning Questions
Can the penalty kill figure it out?
The Wild still allowed a goal on the powerplay — making their Tuesday performance on the penalty kill 1-for-3 — but the distinct way it came about for the Canucks is of importance. They were just seconds away from going back to full strength and it was simply an unstoppable shot coming off of a deflection from Alex Chiasson.
They were so damn close to having a clean sheet shorthanded, but it just didn't last. After allowing just one shot attempt from the Canucks' power play in two first-period minutes, the Wild went on to let Vancouver unload a total of 11 shot attempts and 7 shots on goal through 5:55 on the man advantage. It's honestly not a terrible rate of getting pucks on net, but it can still improve considering the Wild's ability to defend at even-strength.
Can the Wild score first?
Hey! They did! For the first damn time this season, Minnesota held a 1-0 lead. And they didn't stop there, they got a 2-0 lead! The best part is that they certainly deserved it. After a couple shot barrages on the power play in the first period and just constantly applying their trademark zone pressure, the Wild were able to breakthrough the Canucks and turn those expected goals into actual goals.
Can Kirill find the back of the net?
Sadly, no. There are still some positive signs for Kaprizov getting that first goal of the season though. He finished the game tied with Jonas Brodin for the most shots on goal from the Wild (four) — but unfortunately they were all from that awkward mid-range or hopeful throws of the puck from the blue line, as he only notched a total of 0.08 expected goals for himself. Bad!