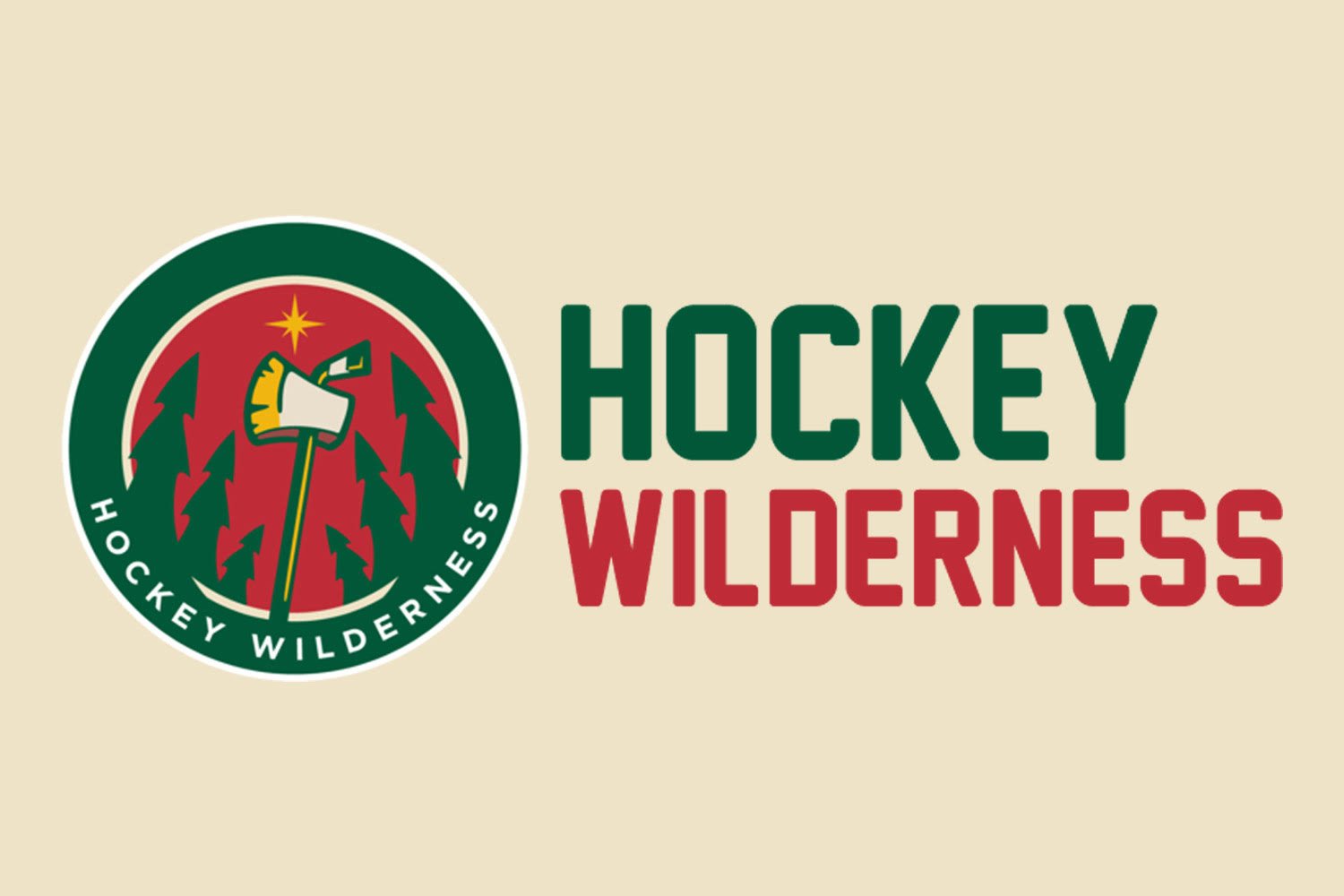 The Minnesota Wild came into Boston on Saturday night feeling pretty good about themselves. Following a win over the Colorado Avalanche on Thursday, they were 5-2-1 in their last eight games and were starting to look like the Minnesota Wild team that we were used to seeing the past few years.
In fact, they started out very well. After killing off an early Bruins power play, Minnesota grabbed the lead with a power play goal of their own from Jason Zucker, who picked up the rebound from Brad Hunt's shots and put it home past Tuuka Rask to give Minnesota a 1-0 lead.
They continued their solid play through the rest of the first period, with their only blemish being a missed pass at the offensive blue line by Minnesota. It led to a 3-on-0 for the Bruins, which Alex Stalock reached across to make the desperation save to bail his team out and keep them in the lead.
The Bruins came out at the start of the second period firing on all cylinders, and Alex Stalock had to make a couple of nice saves, including one on Joakim Nordstrom dead in the slot, to keep the 1-0 lead.
It didn't stay tied for long however, as Jake DeBrusk redirected a shot through the five hole of Stalock to tie the game at one apiece.
Minnesota responded quickly just a couple of minutes later, with Victor Rask crashing the net and getting a rebound off of his skate and into the net for his second goal of the season, making it 2-1 Minnesota.
The second period continued with Alex Stalock making a couple of nice saves until Zdeno Chara was called for a high sticking penatly on Jason Zucker, who was found to be bleeding and so Minnesota was awarded a four-minute power play from it.
After two minutes of passing it around and looking for a shooting lane, Eric Staal picked up a rebound right in front of the net and put it home to extend Minnesota's lead to 3-1, with over two minutes still remaining on the Minnesota power play. After failing to convert on the second part of the double minor, Brad Marchand was assessed a cross-checking penalty after dangerously shoving Jonas Brodin into the boards from behind.
However, Minnesota didn't do too much with that opportunity and seemed to be heading towards the second intermission with a two-goal lead until Marchand picked up a rebound off the boards and into the net to cut the Minnesota lead to one goal with just over three seconds remaining in the period. Safe to say, it was exactly the opposite of how Minnesota wanted to end the period, although they still led 3-2.
The third period started out well, with Minnesota seemingly not shaken by the late-period goal by Boston, they generated a couple of good chances until Kevin Fiala rushed down the right wing. He cut to the net and had the puck roll off of his stick and deflect off of the stick of Torey Krug, giving Minnesota a 4-2 lead with just about 15 minutes remaining in the third period.
The game continued to go Minnesota's way, with their stingy defensive play and timely offense. The Bruins were obviously very frustrated, and it seemed like the Wild were well on their way to a huge win against a tough Bruins team.
Well, as you know by now, everything went downhill from there, starting with Jason Zucker generating a breakaway with his great speed. However, he was not able to hold on to the bouncing puck and whiffed on the backhand attempt. It is well known among Wild fans that Zucker struggles to score on breakaways, and that would have been a big goal to make it 5-2 and put the game away.
Nevertheless, the Bruins pressured, and Stalock made a good first save but could not control the rebound. David Krejci put it home into the half-empty net to cut the lead to one.
Things got even worse, as Luke Kunin was called for tripping penalty after he lazily reached out with his stick and tripped up the Boston player. So the Bruins then pulled Rask, creating a 6-on-4 in which it did not take long for Krejci to tie things up on a goal that Stalock might like to have back. Either way, it was a complete and utter collapse, one that almost ended in regulation as former Wild forward Charlie Coyle just missed a wide open net with 44 seconds to go.
After playing a great first 58 minutes, Minnesota just barely avoided getting no points, escaping to the 3-on-3 overtime session, which everyone knows the Wild are pretty terrible.
Despite playing probably their best 3-on-3 overtime of the season, Torey Krug skated up the ice and right through Zach Parise, Brad Hunt, and another Minnesota player who all just seemed to stand there and watch as Krug came in and buried it past Stalock for the win.
This was just an absolute collapse by the Wild in game where they had played extremely well the first 58 minutes, even getting four goals on Rask, but it was that last 120 seconds where absolute everything went wrong for Minnesota and they essentially gave away a game in which they had it all but wrapped up before the last two minutes. As the old saying goes, they snatched defeat from the jaws of victory.
Answers to our Burning Questions
1. Can Stalock create some separation between himself and Dubnyk?
Well, for a while it seemed like Stalock played very well in this game. With several key stops, including the 3-on-0 in the first period, Stalock again seemed to be on his way to another very solid outing. Then the last two minutes and overtime happened, and while it's hard to really pin this loss on Stalock, he could have easily stopped the fourth Boston goal, and, in the end you just need your goaltender to make a few clutch saves and not allow five goals. Stlaock will still likely be the guy for a little bit, as Devan Dubnyk is still away from the team dealing with a family issue. Although Kaapo Kahkonen, who was recently called up from Iowa, is likely to get his first NHL start soon, and it wouldn't be shocking if he started against the New York Rangers based on how this game ended.
2. Will the GEEK Squad continue to impress?
The line of Greenway-Erikkson Ek-Kunin was very solid throughout most of this game, and although they didn't get on the scoresheet, they always seemed to be in on the forecheck and defending well against Boston's best lines. Though they big error this line made was when Luke Kunin lazily reached out and tripped up a Boston player, which led to a 6-on-4 and eventually the tying goal. Aside from that, the line as a whole was very solid again, and hopefully the blown lead doesn't affect their confidence too much going forward.
3. Can Minnesota slow down Boston's ridiculously good power play?
Most of the penalties in this game went against the Bruins, but one of the three that Minnesota was called for created a 6-on-4 which produced the tying goal for Boston late in the game. While it is obviously harder to kill it off with the extra sixth player on the ice, the fact of that matter is that Minnesota couldn't kill off the penalty in a key situation, and it burned them.