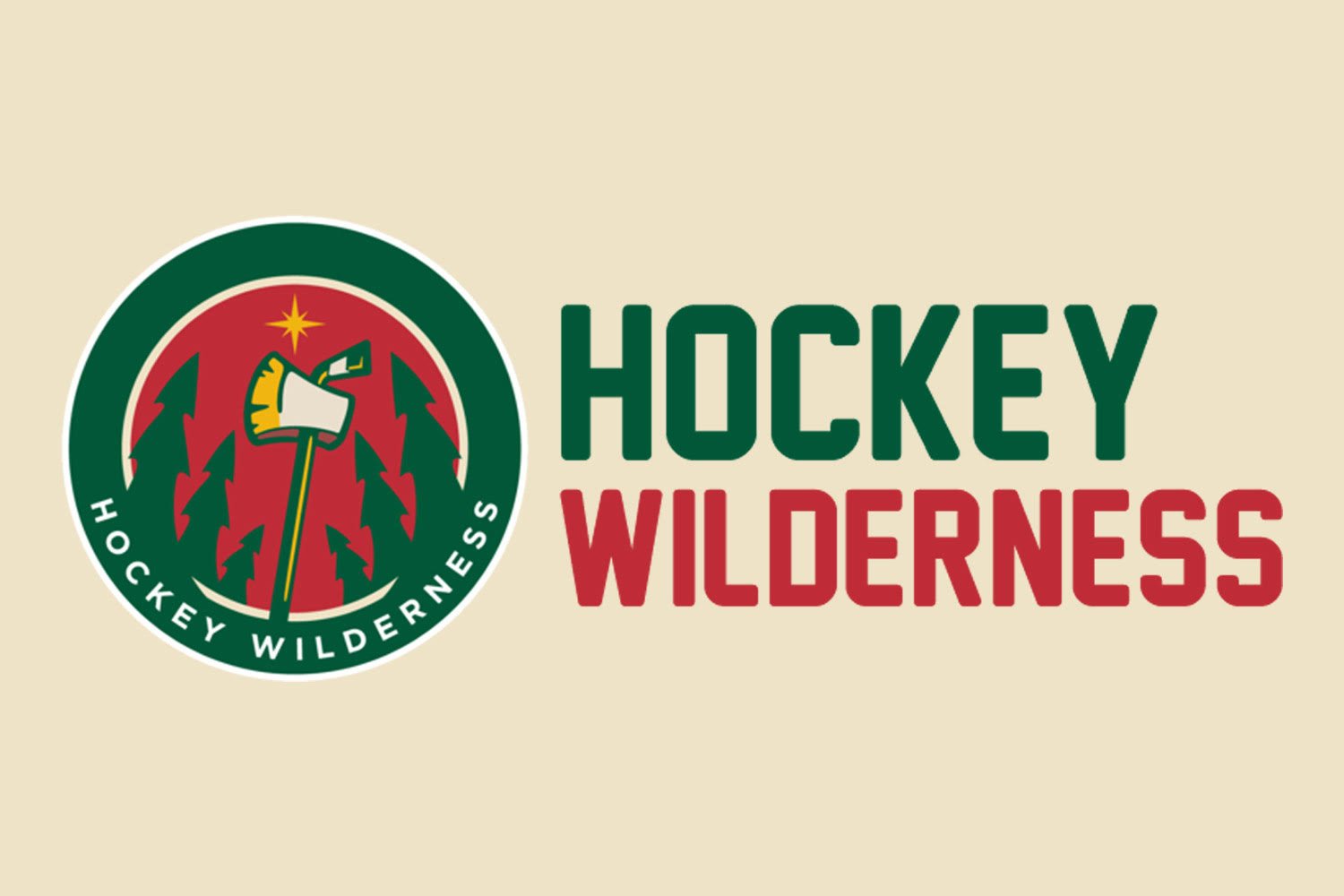 The Minnesota Wild can't survive a game where they have multiple key elements to their identity, just not work one bit. Tonight was certainly screeching their limits to see how many things can just not exist, and still try and be a successful hockey team that comes out with two points.
In the first 20 minutes of this one, there just appeared to be no strong sense that the Wild were going to create anything offensively and with the defense leaking in opportunities that should normally be handled with complete control, there wasn't anywhere to go. That feeling was certainly fueled by the fact that the Wild took four penalties and succumbed to them for two of the three Nashville goals, but it was at even-strength as well. You can certainly blame the large portion of the game killing off penalties — the Wild finished with six — and just the sheer miscommunication throughout the first half of this game, on the eventual defeat. There just appeared to be a commitment to playing the worst sequence of hockey for 30 minutes from this club that we have seen this season and for quite a long time.
It didn't help that the Predators just seemed to figure out how to kill all offense.
The Wild had just one lone shot attempt in the slot and zero within 10 or so feet of Connor Ingram in that first frame — that doesn't hold any real value when it comes to getting those significant scoring chances that the Wild have earned the impressive start to their season based upon. It's not like this team has that many good finishers to score unlikely and tough goals; all they do is grind out in-tight to the net and hope that they can get one to cross the goal line. It's tough, but when a defense is able to suffocate the neutral zone to prevent clean entries like the Predators did, then that strategy just goes out the window.
And of course, when they do get somewhat of a significant chance in the second frame, they capitalize on it. Nick Bjugstad scored his first of the season with a beautiful well-placed wrister to make it at least not a shutout.
But just as predictably, the Predators fought back and Roman Josi scored his fourth(???) goal this season less than two minutes later. And then Tanner Jeannot batted a puck out of freaking mid-air on an odd-man rush to give his team the four-goal lead.
Just as the second frame was ending, Nico Sturm at least knows how to score a greasy goal.
This was the product of a dozen or so powerful minutes that caused some semblance of hope for the Wild to come closer and closer, tightening on the Preds' lead. But alas, it did not happen that way.
The first loss of the Wild's season comes to be forgettable and forgivable as you tear it apart bit by bit. Yes, they just simply did not look good enough for the first half. Yes, some stars just didn't show up — Kirill Kaprizov finished with four shot attempts and nothing to show for them. And yes, the penalties don't help at all to really get this team in the groove that they normally are able to bounceback from. It was just all too late to really keep Nashville at bay.
Despite the score, the Wild finished 58.44 percent of the shot attempt share and 44.23 percent of the expected goal share. It's not terrible and respectable, but it all came way too late so I'm going to chalk up this loss to them just not being able to settle in because of the early penalties and then it was just not enough firepower throughout all four lines to get this one back in their control.
And again, Brandon Duhaime was yet again one of the best players on the ice. Incredible.
Burning Questions
Is Kaapo going to earn more ice time?
It's tough to say if any of the Predators' goals were Kahkonen's fault. Yes, it was a lot of goals, but considering the amount that were conceded shorthanded or on an unfortunate bounce or on an odd-man rush; it's really hard to really point at him as someone to rest for a bit.
Minnesota doesn't have a back-to-back until Nov. 10 and 11, and I can honestly see Evason handing Kaapo at least one start between then. Otherwise, Talbot might just get so damn rundown that he'll be crawling to the end of the season.
Well, Kahkonen finished this one saving 24 of the 29 shots he faced. Which is not great.
Can the Wild get and hold a lead?
Unfortunately, no. But unlike the Wild's first four games, the Preds went up big and early, scoring the game's first three and never really looked over their shoulder to show any sign of concern. Before tonight, Minnesota was down by multiple goals just once, against the Winnipeg Jets — so at least that has been taken care of.
Can Greenway continue to build?
As good as Jordan Greenway has been as the third member of a very good line with Ryan Hartman and Marcus Foligno, he was certainly not the strongest skater on his team or his line tonight. Hartman appeared involved in the second-half offense and Foligno was attempting to tilt the ice to the Wild's advantage, but just seemed to run out of gas at some point.
Anyways, about Greenway, he had the lowest shot attempt differential at 5-on-5 (minus-6) and had only two shot attempts himself. It was kind of rough, but so was everyone else. You can't really point at one guy's bad performance when the whole team just didn't really think they were playing hockey until an hour after the first whistle.
Next up, it's the Vancouver Canucks on Tuesday as they head on a little western road trip. Puck drop is at 9:00 p.m. Ugh.