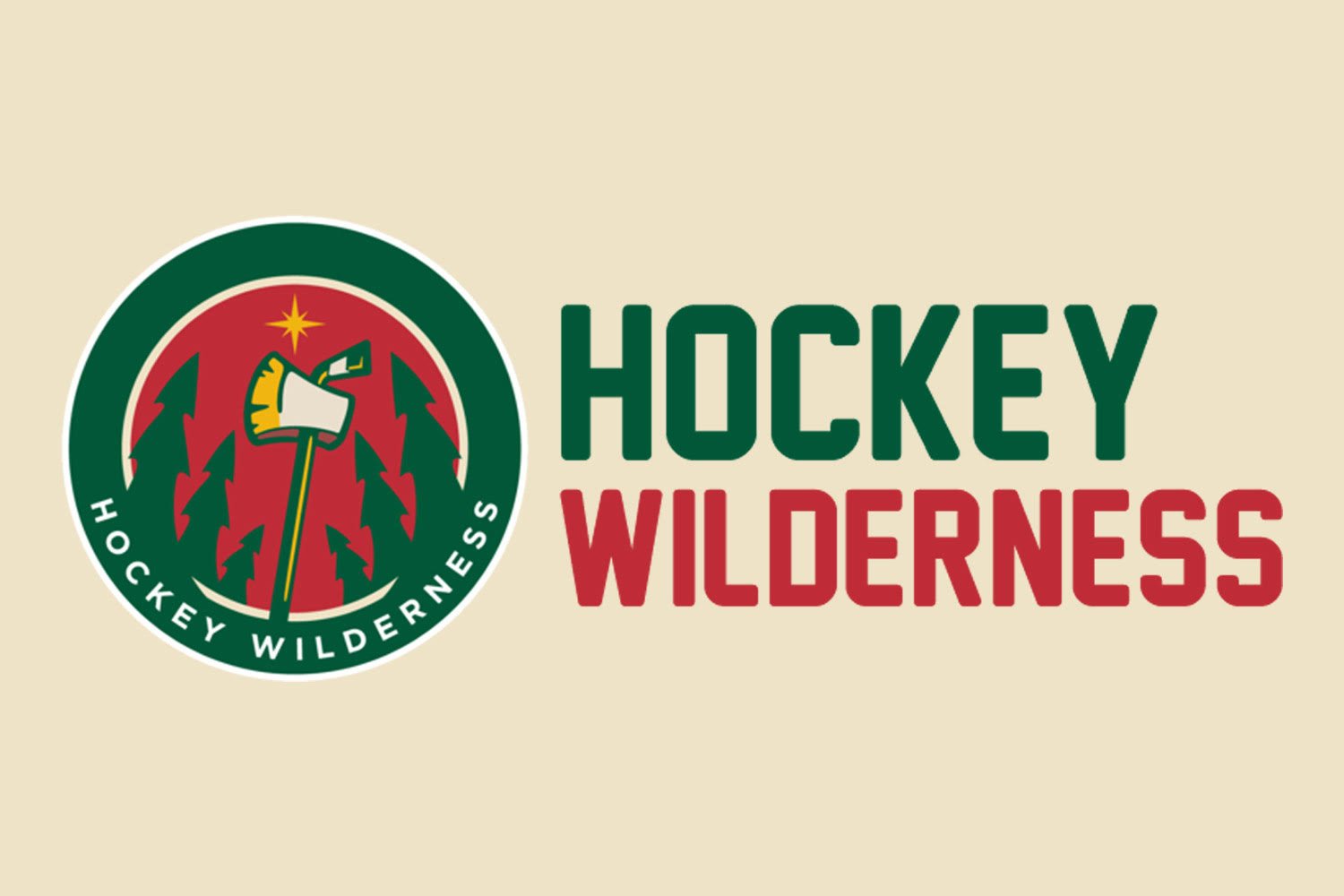 NHL Draft weekend is upon us and we're trying to cover everyone's asses so they can talk at length about who the Minnesota Wild (or their other favorite hockey team) select, while standing at the hypothetical water cooler on Monday.
So instead of the very obvious top of the draft board, here's some names to throw out there and look really damn smart. Some are obvious and first-round options, but others might not even get drafted. Cool!
Stanlislav Svozil, D
One of the top prospects that we didn't get to, Svozil projects as a first-round talent that could potentially slip down into the second. But still, the defenseman from Czechia is a mobile two-way defenseman that is probably one of the strongest blueliners in the draft at defending and refusing entries into his team's zone.
Everything about Svozil just spells out a successful and long NHL career. He is just so solid that it wouldn't surprise anyone if he is a second-pairing guy on a good team for an entire decade. Just someone that can go under the radar, not put up a ton of points, but just so stable. He was playing amongst men at the top Czech league at the age of 16, like that just tells a lot about how much his coaches trust him and how he's able to play a very mature game.
Sean Behrens, D
One defenseman that has seen his draft stock rise for public analysts compared to the general scouting services, is Sean Behrens from the United States National Development Program. He's not towering at 5-foot-10, but he plays an extremely calculated playmaking game from the back — described to have "NHL instincts" by some, Behrens doesn't rely on an immense level of skill or natural talent, but just keen awareness to see the play and make the play.
Committed to the University of Denver next season, he's certainly going to mesh well learning the college archetype of offensive blueliners.
Personally, Behrens would be at the top of my list for defensemen that might be available for the Wild at No. 21 or No. 25. He will probably be there considering the rankings, but he has also been mocked to the Wild in the second round by Corey Pronman of The Athletic. If that's what happens this weekend, we should all be jumping for joy.
Trevor Wong, C
Trevor Wong is definitely not talked about a lot surrounding the first couple of rounds this year — he doesn't even have a profile picture on Elite Prospects for goodness sake — but he's someone that has some necessary tools to be an effective major-leaguer. Despite being 5-foot-8 and listed at 154 lbs, Wong has a fearlessness to his game and he just goes into situations without any worry and a consistent desire to strip the puck off his opponent.
He led the Kelowna Rockets in scoring, earning 16 points in the same amount of games during the shortened WHL season. That level of production would have been nice to see extended to a full season and that probably would have had his draft stock rise into the first two rounds, but currently he's projected to go around the third or fourth round. And with his height, you know that's going to be an issue for some NHL evaluators and he might just slip even further.
But those that dive a little further into tracking, he had some of the best puck retrieval and defensive play rates among the entire draft class. Wong just never stops and is not afraid to get into the nasty areas of the ice. He has the talent, he has the hands, he has the high work rate, and he should be drafted by a team that will led him evolve into someone capable of being a very good middle-six forward.
Jack Peart, D
This one is close to home. Jack Peart split his season in between the USHL's Fargo Force and playing for Grand Rapids High in the Minnesota high school circuit. He is just one of those defensemen that can play really well in all situations and projects well into having a solid foundation to contribute in the modern NHL. If Peart puts it all together, this is yet another American defenseman that is under six-feet tall, able to move around the ice effectively.
Just an extremely solid dude that is supposed to go anywhere from the late first-round to the early third. I wouldn't be upset at all if Minnesota uses their second-rounder on him, but he's just a little too much of a reach for one of their firsts. Still, he's good so I'm sure learning more would help.
Kyle Crnkovic, LW
One player that is more of a personal taste (also influenced by fellow Hockey Wilderness writer Chris Killingsworth) Kyle Crnkovic is one overager that should be picked up anywhere in the last few rounds.
If I told you that the Wild drafted a point-per-game forward in the WHL with their fifth-round pick last season, I'm sure no one would bat an eye and be excited about the surging dynamo. And what if he then exploded to score 10 goals and 32 points in 24 games in his D+1 season. Pretty good! Okay, but Crnkovic is 5-foot-7. Please don't close the tab.
Even former Hockey Wilderness editor Ryan Quigley wrote a profile on Crnkovic last year for Broad Street Hockey, detailing how he could be a hidden gem in the draft. Of course he went on to be undrafted, so since he only upped his production and got even better results, it makes sense to just go for it and not make the same mistake again. Crnkovic has enough skills and enough speed — cough Johnny Gaudreau cough — to avoid defenders and perform bigger than his height.
Just read Ryan's post and then tweet his name and tag the Wild a bunch.
Cole Jordan, D
Cole Jordan can skate. Like really, really well. He doesn't have the physical presence that some scouts love from a defenseman, despite his 6-foot-2 stature, but he skates like the wind and his transition game is very good.
Being on a very crap Moose Jaw Warriors team doesn't help his production — hello Wild prospect Daemon Hunt — but he still bumped it up compared to last year, earning 10 points in 23 games. In the big picture, he is ranked very low compared to where some more independent scouting services have him. Elite Prospects has him at No. 36, the highest of any ranking, but the NHL Central Scouting (No. 88 among North American skaters) and other more general services, have him down in their mid-round rankings.
I feel like Jordan is one of those guys that you won't hear about a lot and then just suddenly rises through the professional rankings with good instincts, an ability to keep the puck away from incoming forecheckers, and some fantastic skating that can carry him far in his career. No one should be upset if he's taken by your team in the third or any following round.
Wyatt Johnston, F
Wyatt Johnston has been linked to the Wild for some time now. Most recently, Corey Pronman of The Athletic put him as their second first-round selection in his mock draft, and it seems a little like a gamble for some.
Johnston is an OHL product, but since the season was cancelled, most top prospects went on to play somewhere overseas and continue their development — Johnston just didn't play any hockey except the U18 Worlds that took place earlier this spring. It's really hard to determine what you think of a player in just seven short appearances, but that's where some scouts have projected a big year next season. Overall, he just seems like a solid center option that does a little bit of everything; not the best skater, doesn't have slick hands, but just is a hard-nosed typical hockey player that can put up some points.
If there are other, more dynamic options available for the Wild, I'm sure we will all be going in a frenzy. Whether it is Logan Stankoven, Sasha Pastujov, or Fabian Lysell, those would be my personal first takes other than a risky forward that just didn't play any organized hockey for a year. He's still an interesting one though that we should be fine with in the second round.
Dmitri Kuzmin, D
The bad man from Belarus, Dmitri Kuzmin is a personal favorite defenseman that should be taken anywhere from the second and onward this weekend. It honestly wouldn't surprise me if his solo lacrosse goal warrants him a late-first pick that surprises some people.
Kuzmin is an extremely mobile blueliner that explores the offensive zone and isn't locked down to the point — he just reads the game so well back there and loves to have possession and make plays from the back.
Again, the the effect of the OHL cancellation, we could have seen Kuzmin suit up for the Flint Firebirds and really get some North American exposure, but he stayed in the top Belarussian division, just hanging out at home.
He's not physically dominant — standing at 5-foot-10 and 176 pounds — but this lefty defenseman is just capable of completely controlling the possession game and transitions the puck up the ice with ease. It would have been nice to see him in Flint and how he would have done with some of a higher ceiling of talent level around the league, but he's good enough for me to try it out and get him over here as fast as possible.
Florian Elias, C
My agenda with this blog is really to get some overagers out there that really used their rejection from the 2020 NHL Draft, and put in some good performances. Florian Elias is a German center that is just 5-foot-8, but was one the very good line with Ottawa Senators rookie sensation Tim Stützle for Germany during the most recent World Juniors, scoring nine points in five games for his country.
He made his debut in the German top division last season, scoring 8 points in 38 games. If he was born just six weeks later, he would have been a first-year draft eligible skater this year, so his age really shouldn't be a massive question mark and barrier for teams taking a chance on him.
Elias should be available in the later rounds, unless a team absolutely loved his World Juniors appearance, so no one should be upset if he was given a shot even as early as the third round.
Simon Knak, RW
Okay, I swear it's just a coincidence that some of these guys are going through their second year of draft eligibility, but Simon Knak is a little closer to home. The Portland Winterhawks winger was able to take advantage of the WHL pause and return home to Switzerland and played for HC Davos, where he earned 8 points in 25 games.
When he returned to Portland, he outscored 2020 first-rounder and Carolina Hurricanes top prospect Seth Jarvis — just to give you a taste of what he was able to do. Despite his age, he should be considered to be picked up because of how consistent he has been this past year and just the ability to actually play a lot of hockey.
Ville Koivunen, F
Ville Koivunen just produces points out of his ass. He is electric in the offensive zone, capable of utilizing his hands, stickhandling, or shooting to help his team score a lot of goals. He spent his entire time this season with Kärpät's junior team, scoring 23 goals and 49 points in 38 games — leading the entire U20 league.
He stands at 6-foot, so he's not this puny little guy making his way around the ice, but just a stable force that is an absolutely stationary magnet. The one area of development needed is his skating and straight up just caring what happens defensively, but that can either be developed or honed in to be a top-tier scoring machine that just fires rockets and makes plays for the entire power play in the professional leagues.
William Strömgren, LW
William Strömgren is a big boy at 6-foot-3 but moves like the wind, utilizing his agility to weave through defenders or sneak by any forecheckers. While he's not the strongest north-south speed skater, he plays more of a horizontal game that is tricky. Because of his above-average ability with both his feet and his hands, I know he's going to be one of those quick risers that will be nabbed by a smart team and developed rapidly.
While he does have the length, he doesn't quite want to use it in terms of protecting the puck — he would much rather glide by any defender than try and power his way through an opponent. Which could be dangerous in the top professional levels that are more physical, but if he adds that subtle touch to his game, he already has the body for it.
This is a pick that should be based on skill and tools and not particularly results — Strömgren's transition numbers and expected numbers are just straight up bad.
Brady Burns, C/LW
A good ol' Nova Scotia lad, Brady Burns is 19 years old (yes another one) that has just kept a steady rate of production for the Saint John Sea Dogs of the QMJHL for the past couple of seasons. Even during his first draft-eligible year in 2020, he put up 57 points in 64 games, but was still not taken.
Burns led the poor Sea Dogs during the shortened season and truly works his ass off offensively every single shift. While it might be a bit of a hyperbole, he has the makings of someone that is worth a gamble. He is 5-foot-10 but listed at just 159 lbs, which is unideal but it could always be older numbers and with him entering the professional world as he gets older, he must have put some weight on that frame.
He's worth something.
James Hardie, LW
Yet another overager, Hardie was unable to play for the OHL's Mississauga Steelheads this year and just took the year off, which could have potentially halted his development. But before the pandemic year, he scored 34 goals and 63 points in 59 games for his draft year, which should have warranted at least a late-round selection, instead he went undrafted. He was ranked as high as No. 98 by FC Hockey for their 2020 draft rankings, so he should be at least a consideration for a 7th-round pick or an undrafted tryout invite.