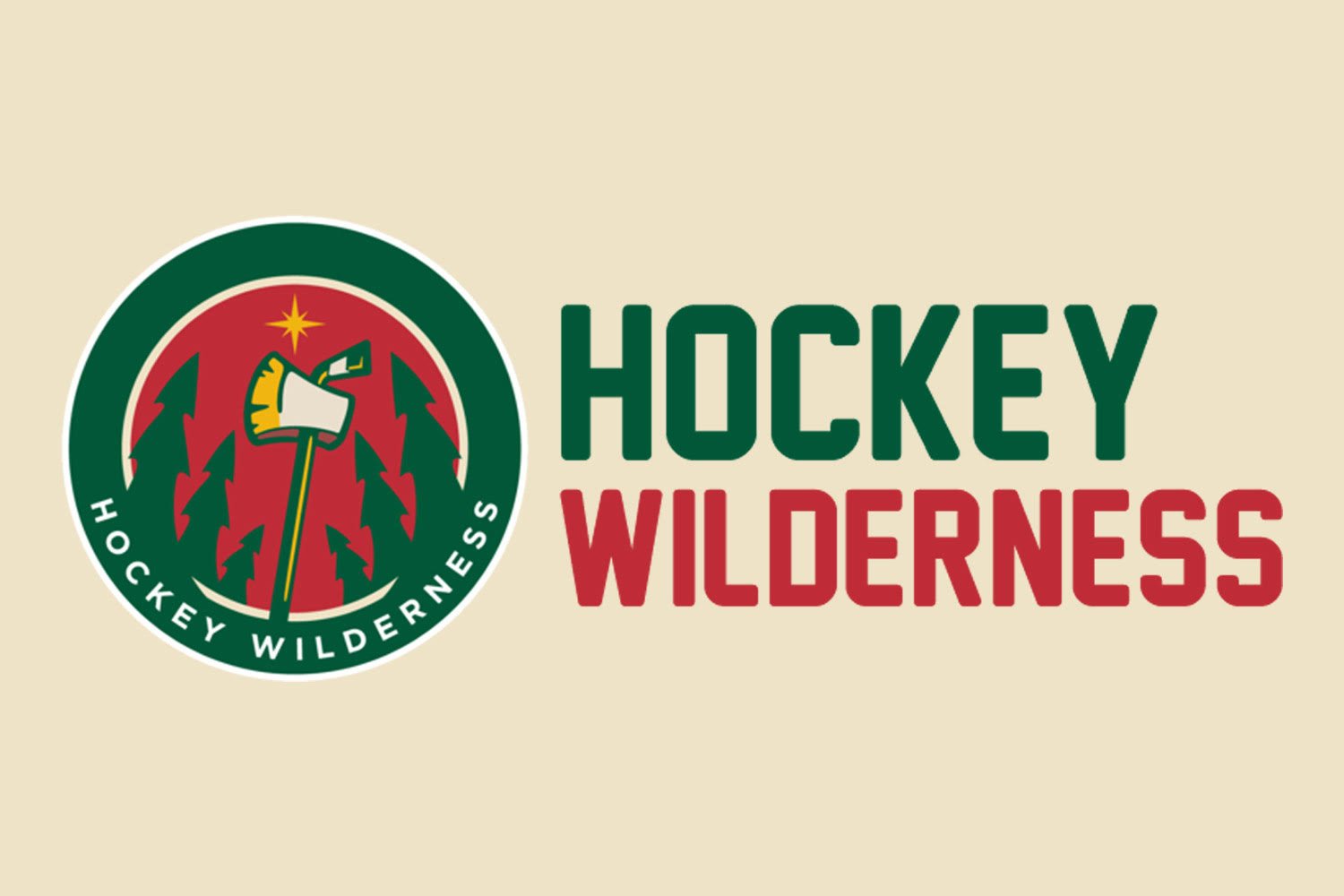 Meet the team:
First we'll start with the click-bait portion: yes, Minnesota has not just the most Americans represented at this particular camp, but the largest number of prospects at the camp as a whole. You can rest easy, crack open a bottle of Premium and proudly point to that "SOH" banner and say, "oh, yeah". In total there are seven countries that will be represented at the nearly week-long prospect camp that starts this Friday.
International:
There's a guy from Japan on here, Yusuke Kon, whose only stats come from his international play on Elite Prospects. He's a bit mysterious. He isn't on the rosters of the Japanese teams playing in the Asia League, and the JIHF website only has club statistics from two seasons ago for Tomakomai Komazawa University. I have no idea what he does when he's not wearing the Rising Sun, but he was a point-per-game defenseman for their U20 side in D2A (fourth-tier in the international junior structure).
Iowa's Head Coach, Derek Lalonde expressed a feeling of excitement about the game of hockey growing overseas. He credits fellow prospect coach, Richard Park, as an ambassador of the game who has been an assistant coach for his native South Korea since 2015 (on top of his role as a development coach for the Wild). While behind the bench, South Korea's national team has gone from World Championship D1B to D1A. If the NHL finally pulls the stick out and lets the players choose if they want to compete in 2018, seeing how the Asian countries stack up against the perennial bulldozers (they're in Group A against Canada) at this upcoming Winter Olympics.
Sweden is represented by current Gopher Leon Bristedt, and the Wild's 2016 7th-round pick, Gustav Bouramman.
Russia, who is not being represented by Kirill Kaprizov or recent 6th-rounder Andrei Svetlakov, sends Dmitry Sokolov, who played two games in Iowa (scored his first professional goal), and Artem Minulin who recently played his second season with the Swift Current Broncos.
Hungarian Adam Vay comes in under contract with the Wild, and MSU-Mankato's German Marc Michaelis round out the non-North American rosters.
North America:
Yes, Canada is international if we're really going to split hairs, but there's a Little Canada, MN, so let's just keep the two together. Showing a lot of talent this year at the prospect camp are the Albertans with five. Why you'd want to leave the province home to Banff is a mystery, but then again, working towards playing pro hockey buys the cottage that sits by the mountains. Spurgeon is from Alberta, so maybe the Wild's scouts really enjoy the "Sunshine Province". Representing Alberta are: draft picks Mason Shaw (3rd - 2017), Bryce Misley (4th - 2017), Braydyn Chizen (7th - 2016), and Carson Soucy from Viking (5th - 2013); Girgorio Estephan (6th - Buffalo, 2015).
British Columbia came in second in the Canadian provinces with four, represented by Adam Plant (Undrafted - University of Denver), Kevin Davis (Undrafted - WHL), Mike Regush (Undrafted - BCHL), and Matt Bradley (5th - Montreal, 2015).
Ontario sends Jacob Golden (5th - 2017) and the recently acquired Dante Salituro who ended last season in the AHL with Cleveland (Columbus Blue Jackets). The Province de Quebec is going to be represented by Dereck Baribeau in net and Joel Teasdale (Undrafted - QJMHL) at wing.
Minnesota reigns supreme at their own prospect camp with twelve players represented on the 42-man roster. Something has to be going on with what they feed the kids in Lakeville, which is home to 2012's Mr. Hockey Justin Kloos (recently with the Iowa Wild), John Wiitala (Undrafted - Ohio State), Jack Sadek (7th - 2015, the U), and Ryan Edquist (Undrafted - Boston College).
Other MPLS suburbanites are Eden Prairie's Jake Kielly (Undrafted - Clarkson), Luc Gerdes (Undrafted - Colorado College); Jack Walker (6th - Toronto, 2016) from Edina; Nick Swaney (7th- 2017) from Burnsville; Brennan Menell (Undrafted - WHL) from Woodbury, and High schoolers Sam Huff (Maple Grove) and Nosh Ganske (Bloomington Jefferson). The only guy not from around the Cities is 2013, 6th rounder Avery Peterson from Grand Rapids, most recently with UMD.
The Midwest is represented by Michigan's Gerald Mayhew (recently with the Iowa Wild) and Nick Boka (6th - 2015, Michigan); Missouri's Luke Kunin (1st - 2016, Wisconsin); Wisconsin's Jake Linhart, a former teammate of Kunin's; and the State of Chicago sends Alex Green (Undrafted - USHL).
Out east, Jordan Greenway (2nd - 2015, BU) represents New York by way of Boston University, and the last of the Van Reimsdyk's, Brendan, hails from Middleton, New Jersey (Undrafted - University of New Hampshire). The more exotic players are former 4th rounder and current Providence forward Brandon Duhaime of Florida and Minnesota's first selection of the 2017 draft, Ivan Lodnia, from sunny Los Angeles, California, the son of Ukrainian immigrants.
Leagues
Of the prospects coming to camp, only one needed to cross the ocean in order to attend, who is once against Yusuke Kon from Japan. If you're not familiar with some of the abbreviations, I'll break those down here:
Minor Junior
British Columbia Hockey League (BCHL - Jr. A): Mike Regush (Merritt)
Ontario Junior Hockey League (OJHL - Jr. A): Bryce Misley (Oakville)
High School (H.S.): Sam Huff (Maple Grove, MN), Noah Ganske (Bloomington Jefferson)
Major Junior
Ontario Hockey League (Canada, OHL): Ivan Lodnia (Erie Otters), Gustav Bouramman (Soo Greyhounds), Jacob Golden (London Knights), Dmitry Sokolov (Sudbury Wolves/Iowa Wild)
Quebec Junior Major Hockey League (Canada, QJMHL): Joel Teasdale (Blainville-Boisbriand Armada), Dereck Baribeau (Val-d'Or Foreurs/Québec Remparts).
United States Hockey League (U.S.): Nick Swaney (Waterloo Black Hawks), Alex Green (Lincoln Stars)
Western Hockey League (Canada, WHL): Jack Walker (Victoria Royals), Kevin Davis (Everett Silvertips), Grigorio Estephan (Lethbridge Hurricanes), Mason Shaw (Medicine Hat Tigers), Matt Bradley (Medicine Hat Tigers), Artem Minulin (Swift Current Broncos), Brennan Menell (Lethbridge Hurricanes), Braydyn Chizen (Kelowna Rockets)
International (WJC D2A): Yusuke Kon (Japan)
NCAA
Big Ten: Leon Bristedt (Minnesota), Jake Linhart (Wisconsin), Nicholas Boka (Michigan), John Wiitala (Ohio State), Jack Sadek (Minnesota)
Eastern College Athletic Conference, Hockey (ECAC): Jake Kielly (Clarkson)
Hockey East (HE): Brandon Duhaime (Providence), Ryan Edquist (Boston College), Jordan Greenway (Boston University), Brendan Van Riemsdyk (New Hampshire)
National Collegiate Hockey Conference (NCHC): Adam Plant (Denver), Avery Peterson (UMD), Carson Soucy (UMD/Iowa Wild), Luc Gerdes (Colorado College)
Western Collegiate Hockey Association (WCHA): Marc Michaelis (MSU-Mankato)
Professional
East Coast Hockey League (ECHL): Adam Vay (Quad City Mallards)
American Hockey League (AHL): Dante Salituro (Cleveland Monsters), Justin Kloos (Iowa), Gerald Mayhew (Iowa), Luke Kunin (Iowa), Sam Anas (Iowa)
Should be an exciting camp. Anyone interested in attending the scrimmages that are open to the public, games will start at 2:30 on the 11th and 5:00 on the 13th; the latter followed by the Block Party outside of the X. Hope to meet some new friends and watch some summertime hockey.