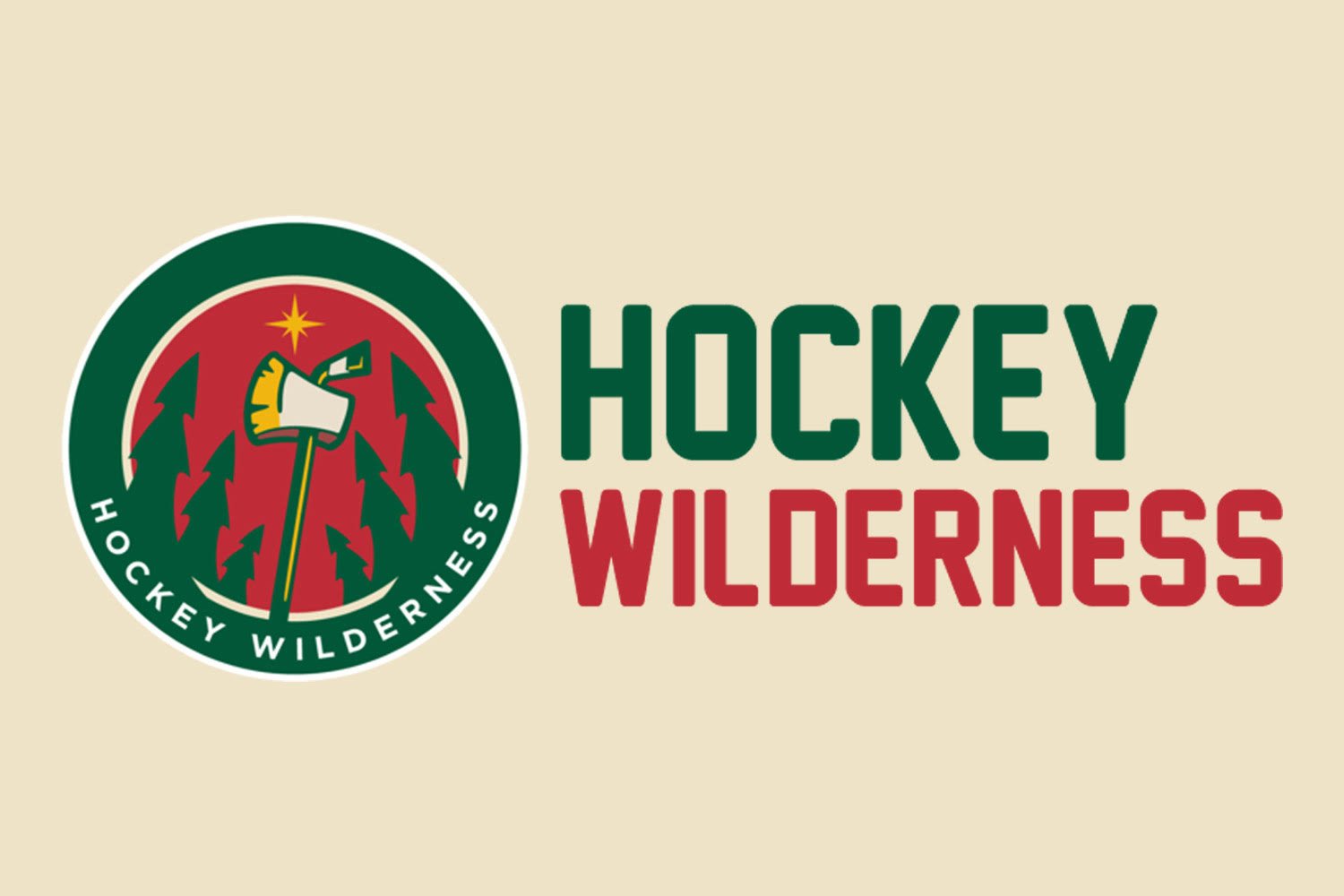 Now that it's official that the Minnesota Wild will be hosting the 2021 NHL Winter Classic at Target Field, we can all start to dream what it will be like. One special event that is frequently part of Winter Classic festivities is the alumni game, where athletes and fans alike can reminisce about seasons gone by. For the Stadium Series game in 2016 against the Chicago Blackhawks, the Wild put together a combined roster of all-time greats from both the Wild and the North Stars. Considering the Wild's short history, that made a lot of sense, and allowed fans to celebrate the history of both franchises.
We don't yet know if there will be an alumni game as part of the Winter Classic festivities, but if there is, what might an All-Wild Alumni roster look like? With 20 years of history, we can speculate as to who might take on the best of the past Avs/Blues/Blackhawks/Blue Jackets or whomever the NHL decides to put up against the Wild.
For the purposes of this exercise, let's set some ground rules.
1. Current NHL players on contracts will not take part
Unfortunately, that means arguably the biggest name in Wild history, Marian Gaborik, won't be part of the Wild greats to take the ice, as his current contract with the Ottawa Senators doesn't expire until the end of next season. Considering his apperance for Mikko Koivu's 1000th game, I would expect he would play some part in the festivities, just not on the ice as a player.
2. Players who did not take part in the Stadium Series Alumni Game will be prioritized
I'm not basing this on anything but the assumption that the Wild will want to allow as many players to participate in an outdoor event as possible. That means the likes of Brad Bombadir and Darby Hendrickson may be passed over for others who haven't gotten to enjoy the atmosphere of an outdoor Alumni game - at least, not for the Wild.
3. Anyone asked would participate
I also understand that former players have their own lives, and might opt out of participating due to health concerns, prior conflicts, distance to travel, or relationship (or lack thereof) with the team. But unless there's a very obvious issue that would prevent them from taking part, I'm assuming they would for the sake of this exercise.
So, without further ado, presenting the 2011 Winter Classic Minnesota Wild Alumni team.
Centers: Pierre-Marc Bouchard, Matt Cullen, Ryan Carter, Kyle Brodziak
The Wild Alumni have a lot of good candidates at the pivot, and many are fan favorites, which makes them even more likely to be asked to join the roster. Centermen Wes Walz, Darby Hendrickson and Richard Park were on the 2016 alumni team and would likely play again, but the Wild have some options if they want to spread the outdoor opportunities. Kyle Brodziak is a bit iffy as a selection considering he had to retire from the Edmonton Oilers this year due to issues with his back, but an alumni game doesn't have to be too taxing, and Wild fans would love to see him. If Brodziak can't go, Jim Dowd would be my fourth and final selection.
Left Wings: Stephane Vellieux, Pascal Dupuis, Brian Rolston, Andrew Brunette
Stephane Vellieux is tied for second-most seasons in a Wild uniform (10), so he'd be a lock as a participant. Dupuis played six seasons and is in the top-20 all-time for Wild scorers, so let's put him in as well. After that, Rolston and Brunette have too much star power and fan love to not be included again, even though I personally would love to see what the "Anttis" are up to (Antti Miettinen and Antti Laaksonen). Dany Heatley would also be fun to see on a Wild alumni team, but I'm guessing that also wouldn't happen.
Right Wings: Jason Pominville*, Mark Parrish, Guillaume Latendresse, Devin Setoguchi
After Gaborik (who wouldn't be able to join for the reason mentioned before), Jason Pominville would be the next most logical addition. He's beloved by fans and an all-time Wild great at the position. The reason there's an asterisk by his name is, well, he's not officially retired as of yet. He's not currently on a roster or under contract, but Pommer has made it clear that he could and would still play if asked. If Pominville does retire after this season, he would be a shoo-in. After Pominville, the list of right wingers is pretty thin. Mark Parrish might not get in the game on his stats, but his celebrity status on morning sports radio would put him in front of the likes of Owan Nolan or Martin Havlat. Devin Setoguchi doesn't have strong Minnesota ties, but alumni games love to feature TV analysts. Since Seto is part of the San Jose Sharks broadcast team, we'll throw him on the third line.
As for Latendresse, he's recently made his interest known...
Defensemen: Nick Schultz, Willie Mitchell, Kurtis Foster, Filip Kuba, Kim Johnsson, Brad Bombadir
Schultz is second all-time in games played for the Wild, so he'd be in. Mitchell and Foster have been long-time fan favorites, and Filip Kuba was an All-Star in 2004, so he'd be a good selection as well. Kim Johnsson played 289 games for the Wild over four seasons, and Bombardir is still a part of the Wild organization, having also taken part in the 2016 Stadium Series Alumni game. Other players who suited up for long stints with the Wild and could be considered include Martin Skoula, Marek Zidlicky and Clayton Stoner.
Goaltenders: Nicklas Backstrom, Josh Harding
Backstrom is the current goaltending coach for the Columbus Blue Jackets, so if the NHL decides to have the Wild take on their expansion cousins in a showcase of the two teams that entered the league in 2000, Backy wouldn't have to go too far to take part. Josh Harding is also a goalie coach these days, but at the high school level in Edina, Minnesota. Both goalies would have strong fan support and be fun to watch back on the Wild ice. Dwayne Roloson could be an option as well, as he did suit up in an emergency capacity at 45 years olds in 2014 for the Colorado Avalanche. Manny Fernandez could also be considered, and who wouldn't love having Ilya Bryzgalov mic'd up for an alumni game.
So, there you have it. Should the NHL, the Wild and their to-be-determined opponent decide to put on an alumni game, that's what the All-Wild team might look like. Who do you want to see on a roster of all-time Wild greats?