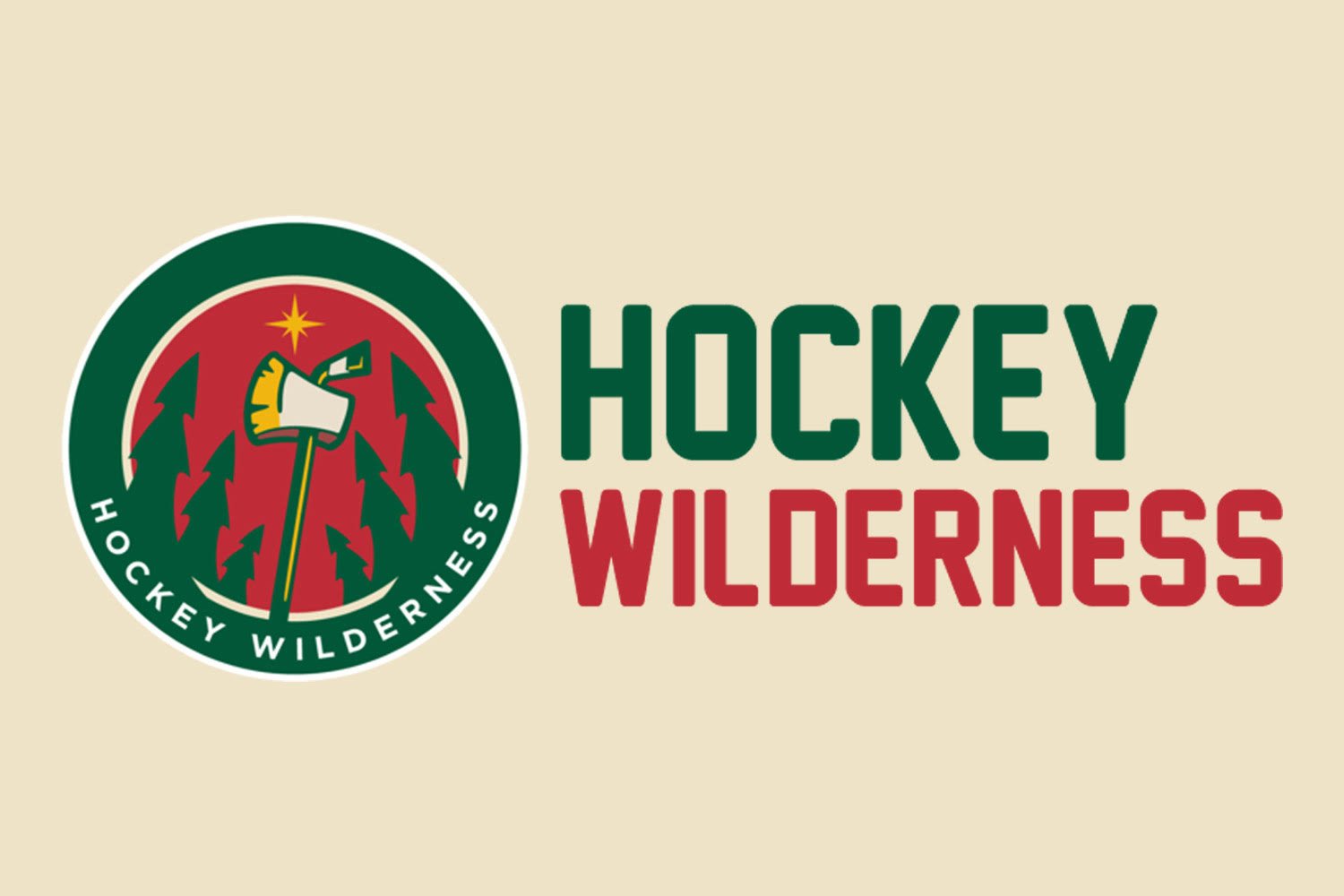 There was a time not that long ago where fans would wince (or at least pause) upon seeing the St. Louis Blues on the Minnesota Wild's upcoming schedule. Maybe it was the nine straight losses the Wild suffered to the Blues during 2012-2014. Maybe it was the recent 1-3-1 record against St. Louis in 2019-20.
But a lot has changed since those tougher times. And now, with the Blues in the midst of a 1-6-1 stretch over their last eight games (and 3-8-4 in their last 15) and three points out of the fourth and final playoff spot in the West division, the Wild must smell the blood in the water.
But even though the Blues have been struggling as of late, Minnesota can't afford to be complacent. Sure, the Wild's 8-3 win over Colorado, one of the best teams in the league, was impressive on the scoresheet. But the Wild shouldn't let their guard down, especially with three straight games against the Blues on the docket, starting with a back-to-back on Friday and Satruday night.
Especially if shooting percentages and puck luck decide to regress to the mean.
The last time the Wild faced the Blues back on March 25th, Minnesota may have walked away with the 2-0 win, but St. Louis was the team that absolutely dominated the ice as well as the advanced stats. The Wild somehow scored twice on just 11 shots, while Cam Talbot stood on his head, saving each and every of the 37 shots he faced. And at five-on-five, where you'd expect the Wild to thrive this season, St. Louis had a Corsi For percentage of 69.5% and an expected goals percentage of 77.63%. They also dominated in high danger scoring chances by a lopsided margin of 9-2.
It was a similar story against the Avalanche on Wednesday night, as the Wild scored 8 goals on just 14 shots, and were outpossesed by Colorado 68.4-31.6%. The difference in that game was that the Wild managed to be much more competitive in terms of high danger chances (6-7) and xGF% (40.9-59.1%).
Winning like that is unsustainable, especially against high quality teams.
On the flip side, the Blues had a stretch of games during their recent losing streaks that the advanced stats said they should have won. In addition to their 2-0 loss to the Wild, they dropped back-to-back games against the Anaheim Ducks that Corsi and expected goals says they should have won. But unlike the Wild, who have been sneaking out some of their wins with an high shooting percentage, the Blues have been snakebit, converting on only 4.4% of their shots over their last eight games. Brayden Schenn in particular has struggles, earning only two assists and no goals over his last 12 games.
But while the 2021 iteration of the Blues isn't going to be the West division contenders that some had them out to be prior to the season, a hot St. Louis team is still dangerous, with the likes of David Perron, Ryan O'Reilly and Vladamir Tarasenko ready to light the lamp.
The Wild may be soon getting a key reinforcement to help them deal with the NHL stars they face on a nightly basis. Marcus Foligno, who has been out since March with a leg injury, is on the trip and skated in this morning's optional practice. Dean Evason told reporters that Foligno won't play tonight against the Blues, but the fact that their physical forward made the trip and is practicing means his return shouldn't be too far away. The Wild have also recently welcomed back Zach Parise (COVID) and Mats Zuccarello (lower body) to the lineup, and both players look to improve after getting their skates back beneath them against Colorado. Unfortunately, Nick Bjugstad is still out with his upper-body injury, meaning the lines will be the same as they were on Wednesday night.
In net, rookie Kaapo Kahkonen will look to shake off his last couple rough starts (nine goals allowed over his last two losses), while Jordan Binnington will take the ice again for the Blues coming off a stellar start where he stopped 50 of 51 shots in the Blues 3-1 win against the Golden Knights.
The Wild need to ride that feeling of success and keep their feet moving against a currently beatable Blues team. Can they keep their momentum going? Puck drops at 7 p.m. on the first of a three-game set against St. Louis.
Burning Questions
Shots, Shots, Shots
Everyone seems to be bragging about their own shots on social media, but the Wild don't have much to put on their little white card. Minnesota hasn't outshot an opponent since March 14th against the Arizona Coyotes - a span of 12 games. Now, we know shots on goal isn't everything - quality of shots, puck possession and power play time all factor in to the flow of the game. But when the Wild scored at a 27% clip against Colorado (compared to the league average of 9.2%), something's got to give at some point. Binnington hasn't been the Vezina candidate he was over the past two seasons, but he's no pushover. It would be nice to see the Wild take care of business and out-shoot and out-chance an inferior team. No time like the presence.
Is the Wild power play finally for real?
Speaking of coming back to the mean, the much maligned Minnesota Wild power play has gone an unbelieveable 8-for-17 (47.1%) over their last four games. Again, that kind of rate is not sustainable, but if the Wild have started to gain a little confidence and can maintain close to a league average of 20%, Minnesota becomes just a bit more a dangerous team as they approach the playoffs. Kevin Fiala and Kirill Kaprizov have been carrying the load on the power play with 11 of the teams' 18 goals, but if they can get players like Zuccarello or Johnansson going as well, then maybe the Wild's man advantage will be something to be... "feared" isn't the right word. "Considered?" I'd settle for something other than "laughed at."
Is it time for KAAPS LOCK to return?
The Minnesota Wild Twitter account loves to show their excitement with the CAPS LOCK, but I'm more concerned about how Kaapo Kahkonen locks it down in net. Dude was a borderline Calder contender during his nine-game winning streak, but two rough games in a row have just about killed that conversation. Fact of the matter is, he's a rookie, and he's going to have some down times. That's understandable. But unlike young Wild goalies of the past (Darcy Kuemper comes to mind), Kahkonen needs to be able to shake it off and get back to showing the ability that he can win a critical game. Talbot has been unbelieveable lately, but he's got to have some nights off, lest the Wild end up with another burned-out Devan Dubnyk. He's got a great opportunity to do just that against a Blues team that, prior to their streak-stopping win against Vegas, managed only seven goals in five games on 161 shots.