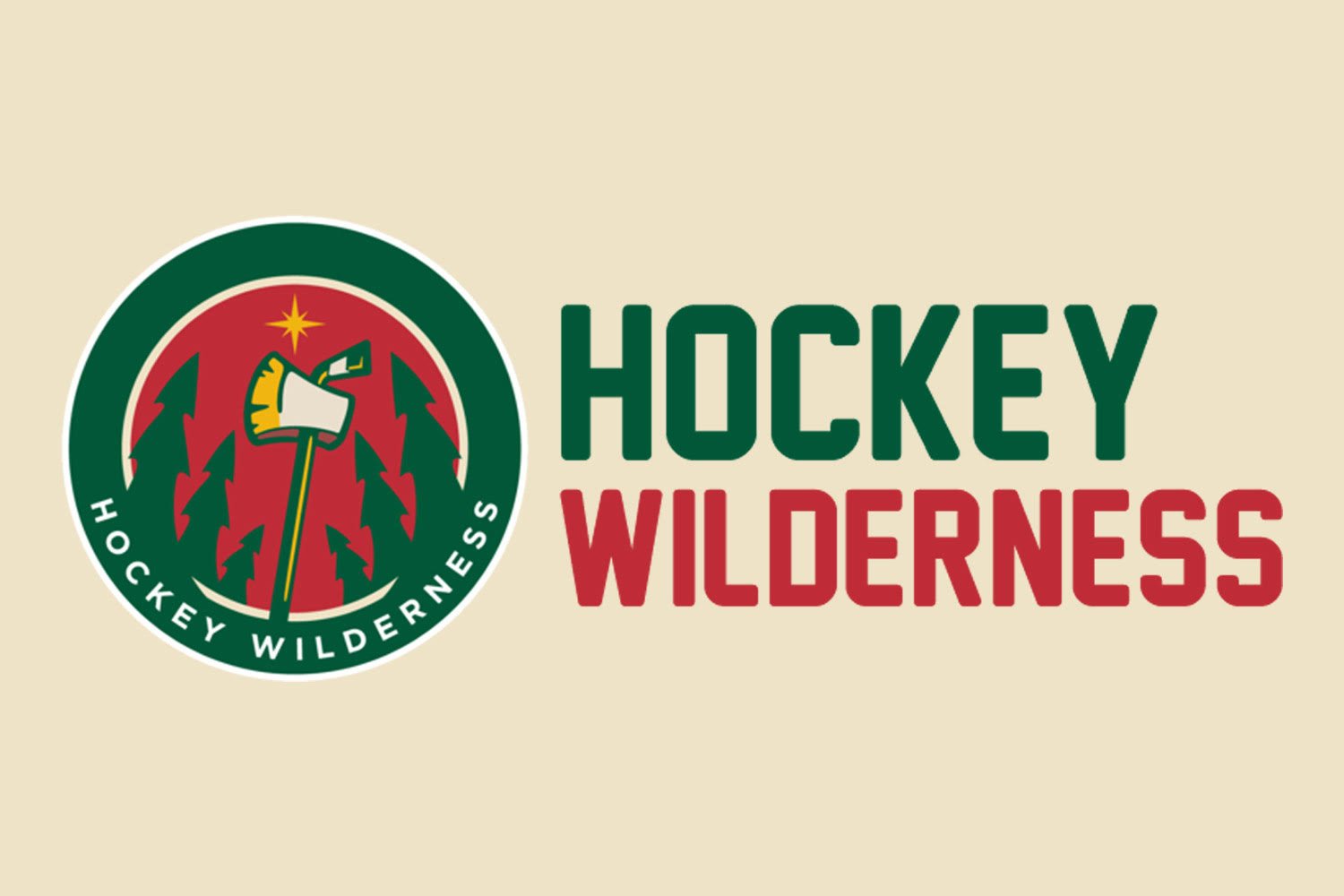 After losing a couple of games earlier in the series, playing like the better team, the Hockey Gods reward the Minnesota Wild with a win they clearly didn't deserve in Game 5. Outshot 40-14 in the game — including 22-1 in the second period — the Wild managed to stave off both the Vegas Golden Knights and elimination.
There's a lot to improve on from that game, but it all starts with consistency. The Wild were great in the first period of Game 5, and they'll need to do the same tonight. They are tied for second in the league for most goals in the first frame with 5, so they have shown they can do it against the Golden Knights.
The problem, displayed in its extreme on Monday night, is consistency. The Wild have failed to maintain any strong play from period to period, and while a 14-8 disadvantage in penalties has been a sticking point for head coach Dean Evason, it hasn't been the only reason. The hesitancy to mix up lines is a commonplace tactic that we haven't seen outside of Victor Rask and Ryan Hartman changing which lines they center. There is just no reason to avoid mixing things up a bit, like putting Kevin Fiala with Kirill Kaprizov instead of his normal running-mate, Mats Zuccarello. Especially when you spend the final 40 minutes of an elimination game getting your clock cleaned, if Dean wants to have a puncher's chance of winning this series, he'll have to go to it eventually.
The good news from Monday night's win that should carry into tonight; Kirill Kaprizov scored the first playoff goal of his career, top-defensive prospect Calen Addison had a strong showing in his first post-season game, and Cam Talbot was lights out once again. The Wild need to get some offensive production from Kirill's line to compliment all the heavy-lifting being done by Jordan Greenway, Joel Eriksson Ek, and Marcus Foligno. If they can even get Kirill going, that threat can make the Golden Knights play a little more conservatively and hopefully stem the counter-attack odd-man rushes that have been killing the Wild since the beginning of the series.
We don't expect to see any lineup changes heading into tonight, as Carson Soucy is still banged up, and Addison did a fine job as his replacement. But it isn't impossible. There's a whisper in the air, and it sounds a lot like Batt Moldy.
Tonight is a big game for the Wild, and while we would love to see a repeat of the result of Game 5, we hope for a better process.
Puck drops at 8 p.m.
Burning Questions
Can Calen Addison build on his strong debut?
It's tough to point at Addison's results and say he was amazing, but due to the disparity in shots and shot attempts, none of the Wild look perfect. In relation to his other blueliners, Addison had the 2nd best CF%, behind his partner Ian Cole.
The hype has been quiet about Calen Addison, but he was just named to the AHL's All-Rookie Team and has had success at every level. Will that trend continue tonight?
What did Cam Talbot do to deserve this?
The Minnesota Wild are being outshot 130-110 and out-attempted 260-226, according to NHL.com. Cam Talbot has a .928 Sv% and is the only reason the Wild are still in this series. After the shelling he received in Game 5, it's starting to feel like his teammates despise him. Can they show up for him and keep most of the offensive action in the Vegas end?
Will Kirill see any action with either Joel Eriksson Ek or Kevin Fiala?
The Wild performed well during the regular season, and it was largely due to the performance of the GREEF line and the duo of Kaprizov and Zuccarello. But Kirill has been unable to get results, despite strong play throughout the series. Evason's commitment to what has worked in the past feels a bit like banging your head against a brick wall at this point, so will he be willing to shake things up and give Kirill a little more to work with?
This is no shade to the Lizard King, but Fiala and Eriksson Ek have been the best non-Russian forwards this year, and maybe their play can generate more results with everyone's favorite rookie forward.