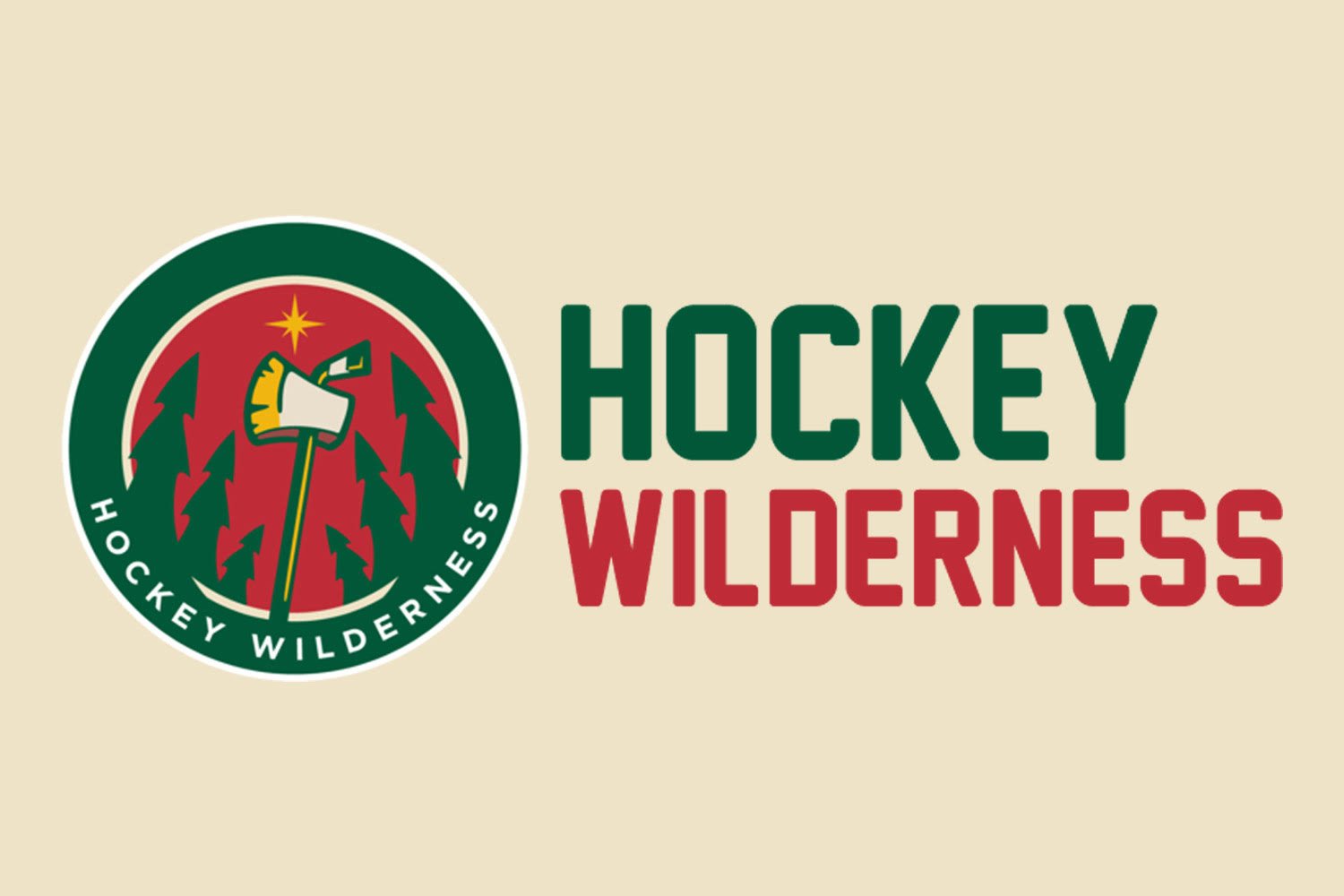 Now that fans have had a chance to breathe and get back to resting heart rate after a thrilling game one victory, let's be honest about what we saw in Game 1: the Minnesota Wild stole themselves a 1-0 victory when Joel Eriksson Ek's shot from the slot glanced off of Alec Martinez' skate and redirected through Marc-Andre Fleury for the home ice advantage-flipping win against the Vegas Golden Knights on Sunday afternoon.
Yes, Cam Talbot played lights out. Yes, the Wild's defense (and forwards) did a great job of limiting Vegas to 12 high-danger chances on an incredible 81 shot attempts. And yes, the stat that matters most is a 1-0 win, and a 1-0 series lead.
But on the other hand, the Golden Knights ended the game with a sizable edge in 5-on-5 shot attempts (62-41), shots (34-27) and xGF% (55-45). In all situations, those leads get even more sizable due to Vegas' first period power plays, where the Golden Knights generated four shots on their two opportunities along with five scoring chances, two of them being of the high-danger variety. How the Wild escaped the first period scoreless, much less the entire game, is amazing.
If Minnesota is going to fly back to Xcel with a commanding two-game lead in their plane's overhead compartment, they'll need more of the strong performance they exhibited in the second period of game one. The Wild had the second-period edge in every category Vegas won over the rest of the game, especially in the first period: shots (13-11), chances (13-7), high-danger chances (6-3) and xGF (0.97-0.6).
A big key to doing just that will be for the Wild's top scoring line to get things going early. Despite the Wild's rough possession numbers, the line of Mats Zuccarello-Ryan Hartman-Kirill Kaprizov finished with the best shot attempt for percentages on the team, all above 52%, and led the team in combined shots for their pairing with 13. Hartman especially had a strong game, with five shots and an 0.49 expected goals, best on the Wild and a quarter-goal better than anyone on the Golden Knights.
And then, there was this:
Whether it hit the blocker or glove (Fleury said blocker postgame, for what it's worth), that's a goal nine times out of ten. Betcha a dollar dollar bill that Kirill buries that if he gets the chance in game two.
Increasing the offensive chances is even more vital if Max Pacioretty, who hasn't played since leaving Vegas' game against the Coyotes on May 1st, suits up for game two. The Golden Knights' leading goal scorer was sorely missed by Vegas, and tilting back the advantage will be all the more difficult without him. Vegas head coach Peter DeBoer has termed Pacioretty as "day-to-day," but that is a phrase DeBoer has uttered about most of his injured guys this year, with varying eventual results. Patches could be back for game two, or he could miss the entire series. All we know is that he hasn't practiced in a while, so he'll likely need at least one skate prior to returning.
As for the rest of the Vegas lineup, there's not much they need to change to even up the series outside of getting a higher rate of high-danger chances to Talbot.
Speaking of lineups, considering the razor-thin margin of game one, outside of Pacioretty's potential return, don't expect too many lineup or pairing changes for game two, including the starting goaltenders - another Talbot/Fleury matchup is certainly on deck.
Winning game one was a big deal, but historically, pulling the upset doesn't mean as much as you might think, as road team game-one winners only went on to win the series 57.1% of the time. If a road team can pull the two game sweep, however, that percentage jumps to 80.4%.
On the flip side, if Vegas is able to even the series at one game apiece, history has a 55.5% success rate for teams in that position.
No doubt about it, game two will be huge, and you don't want to miss it.
Puck drops at 9:00 p.m CT. Prepare the caffeinated beverages, for with how close these two teams have played each other this year, the game might go into the wee hours of the morning.
Burning Questions
How do you solve a problem like Marc-Andre?
Flower isn't the kind of goalie that is going to give up too many soft goals. His low-danger unblocked save percentage (per MoneyPuck) bears that out, as Fleury takes care of 98% of the shots he faces in that situation.
Minnesota eventually evened up the high-danger chance count at five-on-five at nine a piece, but in all situations Vegas had the HDCF edge 12-10. The more you can surprise Fleury and/or get him moving, the better you've got to put the puck past him. Can the Wild do a better job of making that happen?
Can the Wild avoid penalty problems?
The scoresheet would eventually show the Wild finished with two power plays to the Golden Knights three, but sometimes it's not how many opportunities you get in life, it's what you do with them. And what Vegas did with theirs was much more impressive - six shots and two high-danger chances to the Wild's two and one, respectively. The power play in overtime was especially anemic, and Minnesota was on their way to another forgettable special teams moment had Marcus Foligno not made up for the lost offensive-zone faceoff as the power play elapsed with a pokecheck off of Alex Pietrangelo which led directly to Erikkson Ek's game winner.
Matt Dumba took two bad penalties (though his hook may have saved a Stone goal), and the less said about Kevin Fiala's "infraction" the better.
Regardless, a big key to the Wild winning game two will be staying out of the box, as well as taking advantage of the few power play chances they'll get from a stingy Vegas team that gives up the 10th fewest penalty minutes and is the best in the league on the penalty kill.
Can Minnesota improve at the dot?
Many a Wild fan on Twitter bemoaned the face-off percentage, and with good reason. Vegas won faceoffs at a 62% clip in game one, which no doubt led to the good possession numbers and shot totals. Luckily, the last lost faceoff of the game didn't hurt the Wild, as Foligno was able to make up on the forecheck. But you can't expect Vegas to stay sleeping for long with those kinds of opportunities. Nick Bonino and Victor Rask need to do better in game two. Bonino specifically won 52.8% of his draws in the regular season, so there's definitely room for improvement.