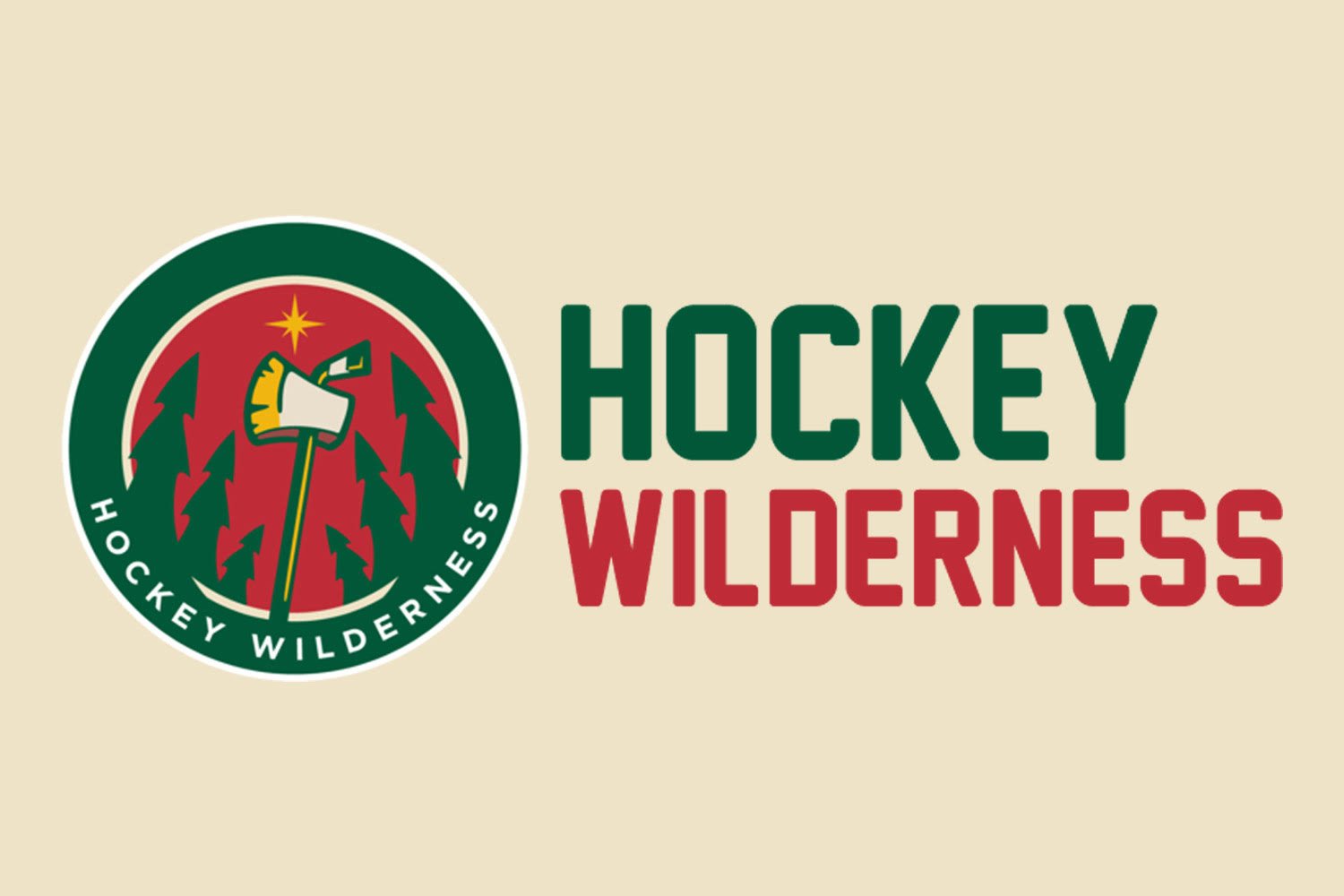 Every Minnesota Wild series lately has seemingly been prefaced with the same statement: "prove it." Oh, you won six straight on the road? Well, now you've got two against the West-leading Vegas Golden Knights - prove you're worthy. Oh, you dropped those two? Well, the Arizona Coyotes are playoff viable - prove you're a step ahead of them. Well, sure you can beat the Coyotes, but can you rebound and show Vegas what you're really made of - prove that you can put tough losses behind you. And finally, ok, it's great and all that you get up for Vegas at home, but can you avoid complacency and wax a wounded team you really should be able to beat seven ways from Sunday - prove you're in the top four to stay.
So this two-game series in Denver against a tough Colorado Avalanche squad that the Wild are only a point ahead of in the standings and 2-and-2 against in the season series should be a relaxing breath of fresh air.
Seriously though, tonight's series opener against the Avs would have been tough enough already. Now, without the red hot offensive and reliably defensive forward Marcus Foligno lost to a seemingly long-term lower body injury, and now without third-paring defender Carson Soucy who will miss the first of the two-game set due to suspension, the difficulty level has ratcheted up a bit.
Luckily, the Wild's bread and butter recently has been their dynamic duos of Kirill Kaprizov and Mats Zuccarello up front, and Cam Talbot and Kaapo Kahkonen in net. Kaprizov has been electric with his highlight-reel skating, passing and scoring, while Zuccarello has been absolutely dominant during his current four-game point streak (one goal, five assists). Meanwhile, Kahkonen has gotten his name in to the Calder conversation in his own right during his nine-game winning streak with a .947 save percentage and two shutouts during that span, while Talbot has turned things around over his last two games, earning wins on the back of a .979 SV%.
Add to that a resurgent Kevin Fiala (five points in his last seven games), a healthy Ryan Hartman back blocking shots, drawing penalties and generating offense on the Greenway-Fiala line, and even Jared Spurgeon finding the net for the first time this season, and you really get the sense that this team can skate with just about anyone.
But Colorado is not just anyone and is almost as hot as Minnesota during their current four-game win streak, the last of which was an 8-4 shellacking of the Anaheim Ducks. The Avalanche don't allow a lot of goals (third stingiest in the NHL - tied with the Wild), and haven't allowed an opponent to eclipse 30 shots since January 31st - a 4-3 win against, you guessed it, the Minnesota Wild.
Colorado has also been bit with the injury bug as of late, with defensemen Cale Makar and Bowen Byram both on IR with upper body injuries. Both rearguards practiced on Tuesday and there's a chance at least Byram could play tonight against the Wild. Superstar Nathan McKinnon also missed a couple games with an upper body issue but is back up to speed, scoring goals in each of his last three games.
And goaltender Philip Grubauer has been every bit as hot as the Wild netminders over his last four, all wins, including two shutouts, a .973 Sv% and earning the W by blanking the Ducks after entering the game in relief of Hunter Miska, who spotted Anaheim a 4-2 lead after the first period.
Grubauer will assuredly get the start for the Avs, while Wild head coach Dean Evason has been giving his goalies the opportunity to keep the magic going after a shutout, meaning Kahkonen should see the net again after his 3-0 win against the Coyotes on Tuesday night.
Update: Cam Talbot will in fact get the start for the Wild.
If you've liked the banging, hammering and getting down low lately, a matchup with the always tough Avalanche should be more of the same. And another chance for the seemingly always doubted Wild to prove that their second-place spot in the West is more than just an abberation. Puck drops at 8 p.m. central from Ball Arena in Denver.
Burning Questions
Can the Wild be the first team since themselves to get 30 shots on Grubauer?
Minnesota needed an overtime game to get 30 shots on net against Colorado back in January, and no one else has done it since. The Wild have managed at least 30 shots in 9 of their last 13, and will need to put the biscuit on the basket to solve a stingy netminder like Grubauer. Can they get it done?
Can the Wild win not lose the special teams battle?
Both Colorado and Minnesota have a top-3 penalty kill, but even the Avalanche's 13th-ranked power play, converting at a 23% clip, makes the Wild's time with the man advantage look even more ridiculous than it already has been. Minnesota has shown signs of life over their last four with 2 goals over 12 opportunities (a whopping 16.67%), but was blanked yet again against the Coyotes in their recent 3-0 win. The Avalanche have only given up 204 penalty minutes (6th in the league), so drawing power plays will be a tough ask. With the Wild playing so well at 5-on-5, "winning" the special teams battle might just be not allowing the Avalanche multiple power play goals, while also drawing enough penalties to keep Colorado from gaining all the momentum.
Can the Wild net stay on fire?
No matter who is in goal for the Wild tonight, Kahkonen and Talbot have combined for a .969 save percentage over the Wild's current five-game winning streak. The goalies are saving everything, the defense are controling the zone, and teams are having a tough time getting quality chances through to Minnesota's netminders. Grubauer will have things on lock on the Colorado end, so Minnesota will need either Kahkonen or Talbot to continue their brick wall cosplay to give the Wild a chance to win.