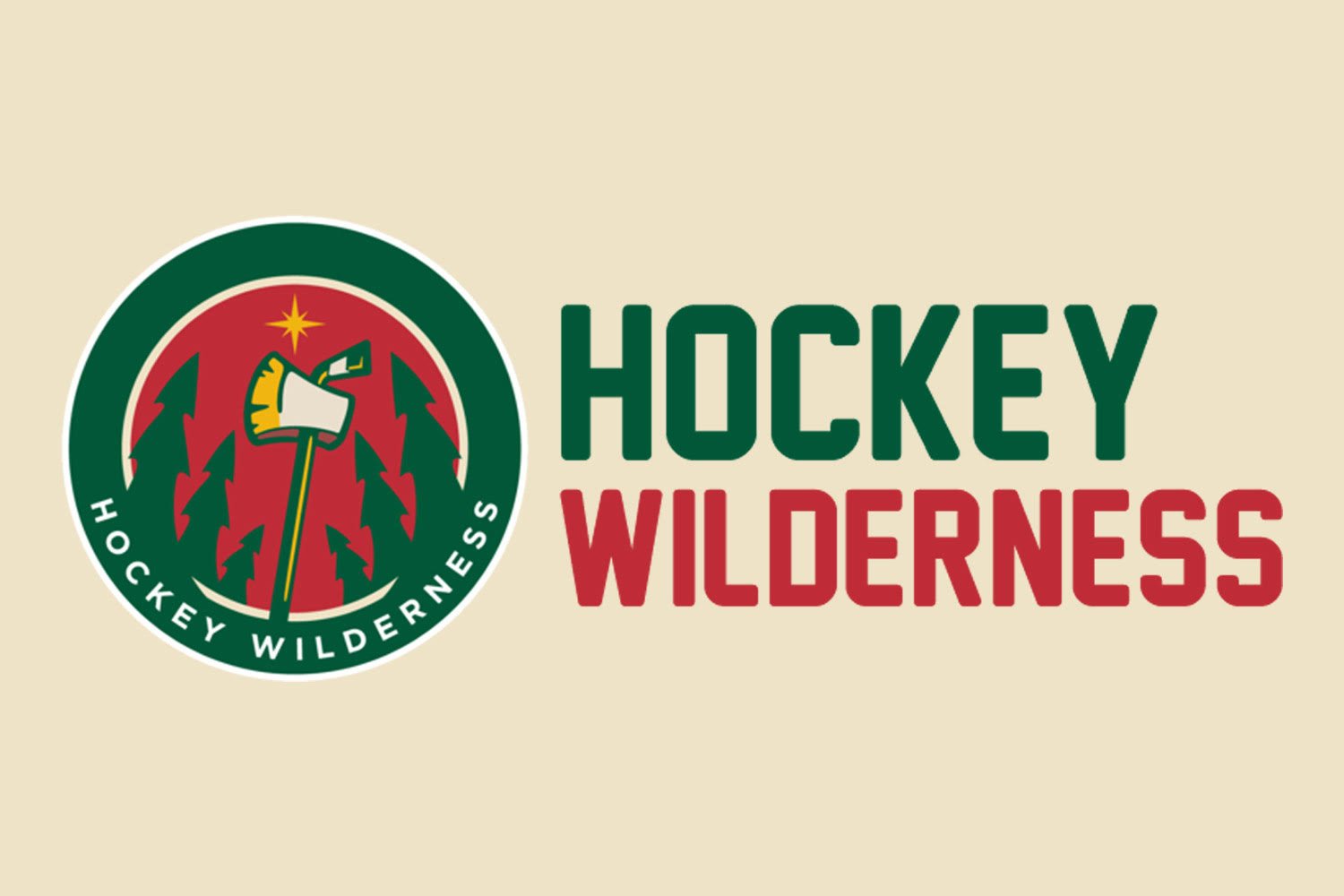 At the beginning of the year, everyone seemed to be in agreement that this team was a 6-8 seed in the West, could challenge for a Northwest division title, but likely would not win it. Well, everyone except Barry Melrose, anyway. The Wild are, right now, exactly where we predicted they would be. They are currently the seventh seed in the West with three game to play.
The conversation around this team should be "Can they do it? Why or why not?" Instead, we are mired down in petty battles about things that are never going to happen, how stupid Duncan Keith may or may not be, who should be offended by what, and what type of content should or should not be on the pages of Hockey Wilderness.
Let's take today and shake this shit out, shall we? Everyone take a step back from the ledge, take a fucking deep breath and calm down. If, after this conversation, you want to jump, feel free, but don't expect us to go with you.
Issue #1: Stripping the C from Mikko Koivu
This is, hopefully, the last time I will need to address this particular stupidity, and is one of the few things I will look forward to not having to deal with in "retirement."
Mikko Koivu is the captain of the Minnesota Wild. The only people who think this is a bad idea seem to be getting their information from poor sources. They think he is a poor leader, does not inspire the team to be better, and that somehow, replacing him makes this team a Cup contender. If winning the Cup were as simple as taking of the C, I can guarantee you that Koivu would do it in a second and never think twice about the decision.
The fact is, the people who want this action taken have never spoken to a player in the room, or likely out of the room. I have done both. Koivu is grumpy and short with the media. It sucks, because when he is open and talking, he is a great quote. The fact he doesn't like media comes from his heritage, and has absolutely nothing to do with his leadership of the team. Anyone who thinks otherwise should apply to be the back up to Tom Powers.
Conversations with players suggest that Koivu is vocal when needed, calm and collected in times of turmoil, and emotional and riled up when the team is down. If you have proof to the contrary, please present it, because the fact that Koivu is a strong leader comes right from the mouths of people like Zach Parise, Dany Heatley, & Ryan Suter. Guys with far more knowledge of the situation than you or I will ever have.
The final argument against removing the C is that it does nothing. Players have said that who wears the C has little bearing on what they do day in and day out. To add to this, a straw poll of the SB Nation hockey group (all of the hockey writers on SB Nation) turned up zero results for a change in captain making the team better. Ever. So why do it? Just to say you did?
Don't like Koivu with the C? Fine. Watcha different team. There are 30 captains in the league. Pick a new one.
Issue #2: Mike Yeo is a Bad Coach
This is patently false. The fact that Yeo could be the fall guy if this team completes the fall is a tragedy. He isn't the issue. Players like Parise, Koivu, Suter, and Pominville should be able to step up their game this time of year. If they can't, that's on them. The coach should not need to find a way to motivate players like them. Those players get paid handsomely to not only motivate themselves, but carry the team if needed.
If the Wild miss the playoff, Yeo's chance at retaining his job are, at best 50-50. This comes down to the fact that the players can't be fired, so the coach takes the blame. Yeo is a great coach, and will be for a long time. I would hate to see him gone, but Chuck Fletcher's hand may be forced.
Issue #3: is Duncan Keith and idiot?
The answer, due to his history, is that he certainly appears to be. Rather, he certainly isn't doing himself any favors by opening his mouth.
Now, it turns out he got into it with a reporter in Vancouver who seems to be happier she pissed him off than anything. She says the refs missed a call, he asks if she is a a ref, suggests maybe she should be, says she likely can't play the game either (after she says she can't even skate), and then storms off.
Cue false rage from men trying to be the better person, to rush to the aid of the poor damsel in distress.
I have a fair number of women I follow, and more that follow me, on Twitter. Not one has express anything but irritation that this is even an issue. Not one is offended, not one seems to think Keith said what people think he said.
Let's be clear. He did not, at any point, say she was a bad person because she is female. The only time he brings up her gender is when he snarks that she would be the first female ref in the NHL. Which, by the way, is true. She would be. He does not say that she would make a terrible ref because she is a woman. He doesn't say she can't play the game because she is a woman. Anyone who thinks he did needs to listen to it again.
He says she can't play because... well... she can't. She admits as much when she says she can't skate. Tough to play hockey in the NHL if you can't skate.
I am not here to defend Keith. Mostly, because what he said was so innocent that it blows my mind we are even discussing it.
The fact that she ran to her Twitter account and boasted about how she rekindled the rivalry suggests she knew she was there to goad him into a fight. This is not the job of a reporter. She also hashtags her tweet "#heldmyown." You held your own against the big, bad hockey player? Great job. Reporters do it everyday. This is like a cashier at Target tweeting "#rangupasale."
Act like you belong there, and do your job. I don't care what color you are, who you want to sleep with when you get home (or in the parking ramp), or what genitalia you may have. Being proud that you handled getting yelled at by a player id not something reporters do. Reporter. Not "female reporter," not "male reporter," not "gay reporter," not "straight reporter." Reporter. Holding everyone to the same standard. It's called equality.
Issue #4: What Should Hockey Wilderness be Writing About
There is some confusion as to what Hockey Wilderness is, apparently. As of late, I have been told that Swarm coverage doesn't belong here, that the comment sections aren't run the way they should be, what angle we should take on covering the team, how many posts we should have up each day, and how exactly I should write the posts I do.
Let me clarify.
Hockey Wilderness is a SB Nation site operated and managed by Nathan and myself. For the past five years, we have built this site from absolutely nothing into part of a large network, and a site that is drawing close to a quarter million page views a month. We have done this deliberately, and with full knowledge of what we were doing at each step along the way.
This did not happen by accident.
What should be on the site?
This site is a Minnesota Wild themed site. SB Nation would prefer we cover the team at some point. However, what we put on the pages and when is completely up to us. If I want to write about WWE Wrestling, I can. If I would like to discuss the meaning of life, politics, and how much flour to put in my cookies... I can.
How often should we post?
We do so at our leisure. Posts go up when we damn well feel like it. When we have time to write, we will. When we don't we won't. We do not make a living doing this. We know our audience is hungry for content, and that without the readers, we are writing to ourselves. At the same time, we don't work for you, so take a deep breath and we'll get something up as soon as we can.
Style of Writing?
There is no one voice here at HW. Each writer is entitled to their own opinion, and their own style of writing. If you do not like it, you are entitled to do one of two things: Fuck off or prove you can do better. If the message is not clear to you, ask for clarification. Don't assume you know what the writer meant, don't assign emotions that are not present, and don't think you are smarter than the writer.
Posting comments attacking a style of writing, or commenting that a writer had typos, or that a writer needs to be more clear on what they were saying is just stupid. You try it. A quarter million views, many of which come from any of 100,000 unique visitors, all with disparate knowledge bases, contextual backgrounds, reading comprehension levels, and all of the other things that go into making each individual unique. Now, write one post that all 100K of them are going to understand perfectly.
I dare you. The FanPost section is open and at your disposal. But it better be fucking perfect if you want to hold court with the writing staff about how they should write.
The bottom line is... if you don't like it, don't read it. We love that you do, but we will survive if you don't. It won't hurt our feelings, and we won't lose sleep over it. We do this for you, but it isn't about you.
The end of the line
basically, it is summed up in: It's good to be King. When you're King, you can do what you want. Until then, I get to do what I want. And I am not ashamed to admit... I love it.
Back to Work
The Wild have a game tonight. A big game. They are one point up on 9th place, with the Wings closing fast. They need a win, and we're busy bickering about the C and firing coaches, and what each person thinks should be the way HW runs.
Take another deep breath, calm the fuck down, and watch the Wild fight for a playoff spot. Just like we said they would at the beginning of the year.