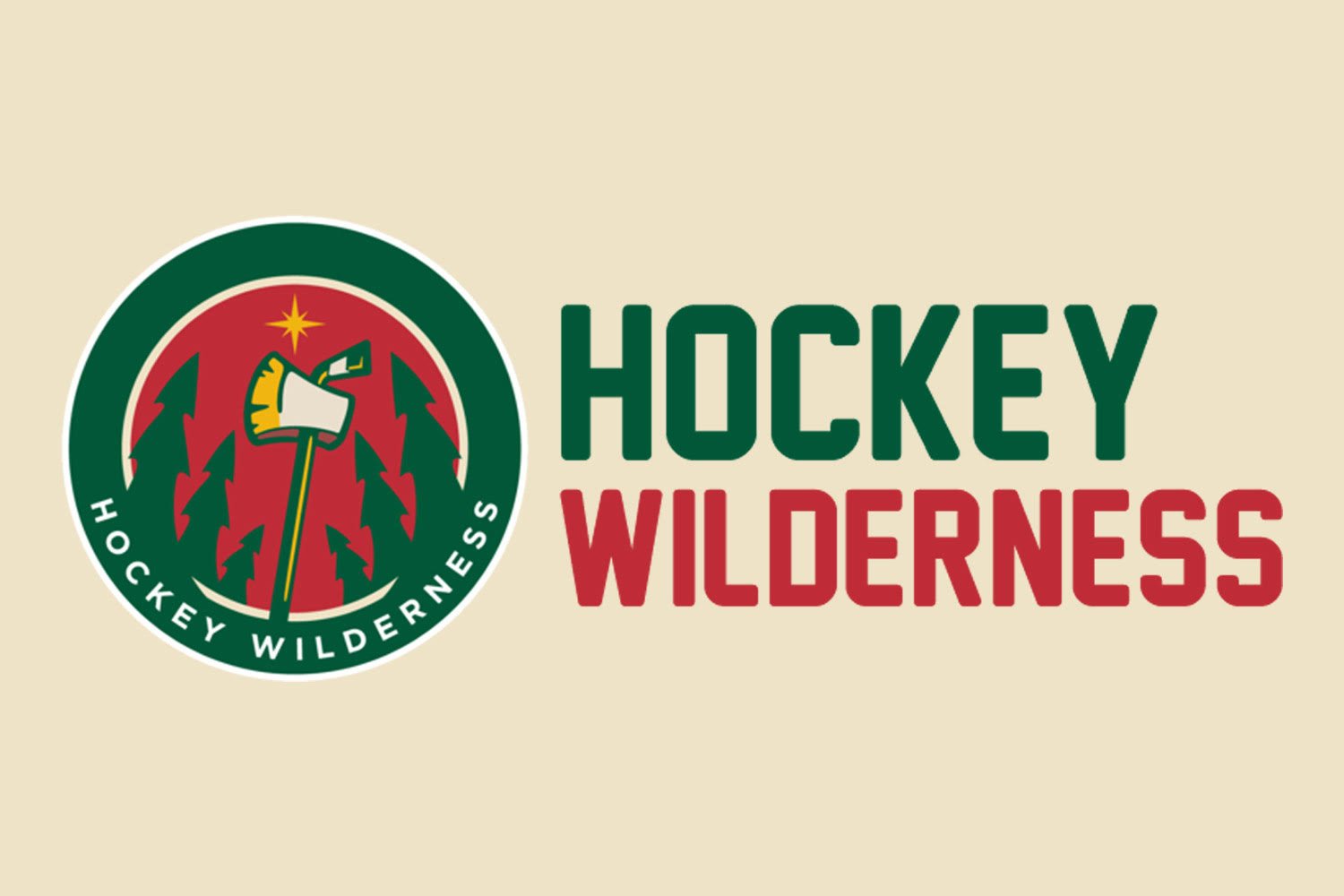 The conditions surrounding this season presented teams — the Minnesota Wild included — with the need to rely on depth players. In a normal season, it's doubtful that we would have quite the wide range of players regularly shuffled in and out of the lineups.
We've already espoused the virtues of the Wild's depth, but when reaching the bottom of the barrel, how did the lesser-known names fare?
Luke Johnson
Ear-marked as a solid option for the fourth-line center role, Johnson appeared in 14 games this season with the Wild and tallied one point, which just so happened to be his first career NHL goal.
It's tough to glean much information from 16 total appearances for Johnson between the AHL and NHL this year. When he was on the ice, Johnson was solid in the faceoff dot; winning 50.6% of his 87 faceoffs according to NHL.com. Things were rough when it came to puck possession or shot-generation, with abysmal marks of 37% CF and 31% xGF according to Evolving-Hockey.com, but again it doesn't make sense to put much stock in those numbers considering the lack of ice time for Johnson.
Does the 26-year-old have a future in the NHL? Possibly.
Depending on the future of Nick Bonino, it might make sense to roll the dice on Johnson in a checking role in the coming seasons. Although it's looking like he may never find much offense at the NHL level.
Grade: C-
Kyle Rau
28 years old, 14 games played with two points. Rau fills the mold of "tough-nosed two-way winger who tries". I'm not knocking his effort, or his skill but I couldn't find a clip of either of his two points, so here's a clip of him getting robbed by Marc-Andre Fleury from a game in March instead:
At this point, Kyle Rau is fine. As long as you aren't expecting him to play regularly in NHL games. He just isn't an impact player.
Grade: C- (A for effort)
Joseph Cramarossa
Almost seems unfair to give Cramarossa anything other than an incomplete grade based on four total games, but here at Hockey Wilderness, we know you've come here looking for in-depth analysis of Joseph Cramarossa. Four games, three total shots, an average of 10:46 of ice time and 15 PIMs.
There isn't really a place in the league for someone like Cramarossa anymore, and at 28-years old, it would come as a surprise if the team re-signs him.
Grade: D+ (for being a nice guy)
Gerry Mayhew
An interesting case of succeeding in the AHL, but unable to translate that game to the NHL, Mayhew also had a very short stint with the Wild this year, playing in only four games.
The very speedy forward didn't make much of an impact, notching one assist and averaging 11:45 of ice time. In the AHL, Mayhew had 18 points in 19 games this year, and 61 points in 49 games the season before. He probably deserves more of a look, with some of the more offensively talented linemates the Wild have available, this could be a case of just not being able to make the jump to the next level.
Grade: C