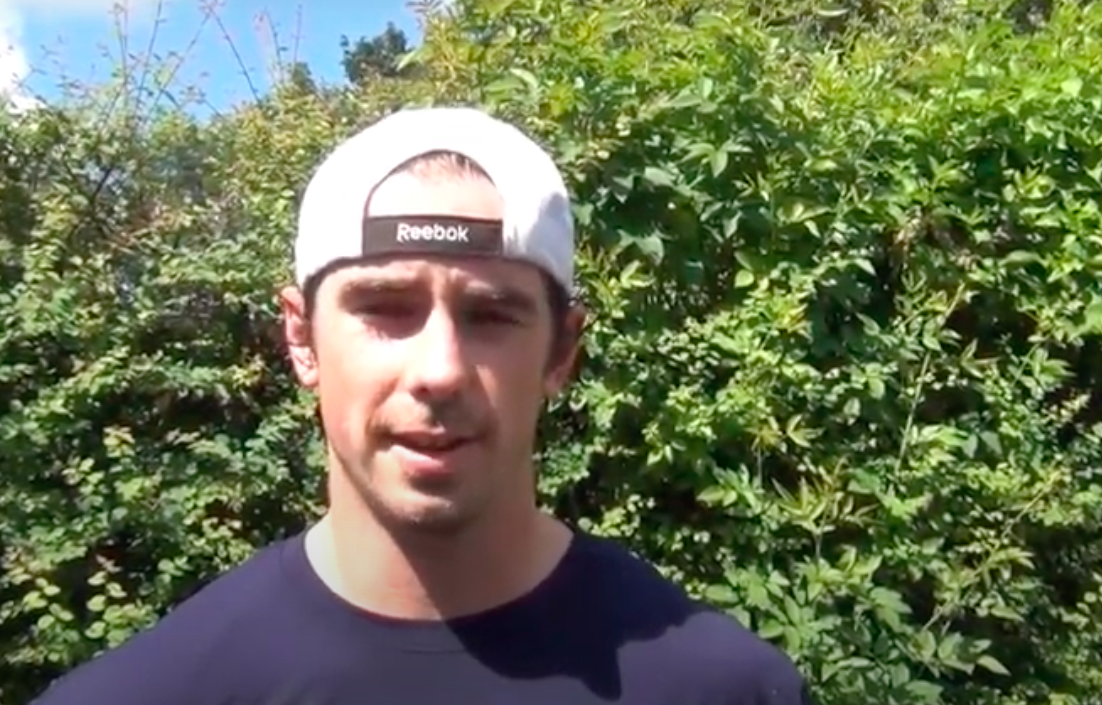 In hindsight, it seemed as if there were two Paul Fentons helming the Minnesota Wild. There was Bad Fenton, who made rash, unpopular decisions and alienated many in the organization to the point where his reign lasted a mere 14 months. And there was the Good Fenton, the talent evaluator who identified star Kevin Fiala.
Beyond the two metaphorical Fentons, there was a literal second Fenton in the front office. Fenton's son P.J. was brought into the organization as a scout, and in 2019, he co-ran the draft alongside Darren Yopyk.
P.J. outlasted his father, staying on as Bill Guerin's co-head of amateur scouting for most of this season. But when Guerin got a chance to add highly touted scout Judd Brackett, he pounced, immediately installing Brackett in Fenton and Yopyk's place. Fenton was to stay on in an amateur scouting role, but it's not hard to see how that could be awkward for everyone involved.
So it's not surprising that P.J. would look for other opportunities. And according to The Athletic's Michael Russo, that will be with the Florida Panthers, where Paul is joining new GM Bill Zito's staff. Guerin allowed P.J. to be released from his contract.
Now P.J.'s in South Florida, along with perhaps some intelligence about the Wild's draft plans. The Panthers draft 12th and 43rd overall -- three spots behind Minnesota in both cases. Could Florida use this information to trade up and snipe the Wild on a player they're hoping for?
It's possible. Now, if Guerin was willing to let P.J. go weeks before the draft it's reasonable to assume Brackett would have kept his draft board close to the vest. But even then, a head scout is but one part of the staff. Almost everyone else in the room will have worked with P.J. all season. Surely, Brackett won't make his calls alone, and P.J. will know their preferences. It might not amount to anything -- Florida could stay put, or might trade up for a player regardless of any intel. Just something to keep an eye on.
You certainly can't blame Guerin for adding someone with Brackett's track record and reputation. Nobody's saying "No, thanks" to the guy who drafted Elias Pettersson and Quinn Hughes.
Still, it's a bit of a shame that P.J.'s time on the Wild's scouting staff was cut short. We basically have just one draft to go on, but things are looking good with his only draft.
Blessed with an embarrassment of college-bound riches at 11th overall last season, P.J. and Yopyk picked Matt Boldy. He started slow at Boston College, but a sizzling second-half showed Boldy was still a top prospect. The super-skilled winger finished second in shots per game among freshmen and 11th in points with 26.
Second-rounder Vladislav Firstov came with less hype than Boldy, but Firstov had a terrific freshman year at UConn. Firstov had 23 points in 34 games, showing a lot of offensive skill. Hunter Jones, whom the Wild traded up to acquire at the tail end of the second, sported a .913 save percentage for Peterborough, fifth in the OHL.
Even the later rounds hold intrigue. Minnesota landed Adam Beckman in the third round. Beckman went on to lead the WHL in goals and points. Marshall Warren had a solid season as a freshman defenseman at Boston College, collecting 11 points. Not bad for a sixth-round pick. And Nikita Nesterenko, the youngest player in the 2019 Draft, will get a shot to play for Boston College after registering a point-per-game at the BCHL.
If Brackett can replicate his successes in Vancouver, the Wild will be more than fine when it comes to scouting in the near future. But it does seem that P.J. is a loss for the Wild. After one year of P.J. co-running the draft table, the Wild now have four legitimate prospects, a massive boost to what used to be a lagging farm system.
Of course, not every prospect meets their potential. But there's no denying that P.J. left the Wild's organizational depth better than when he arrived. Clearly, he inherited his father's eye for talent. Put bringing him on in the "Good Fenton" side of Paul Fenton's legacy.