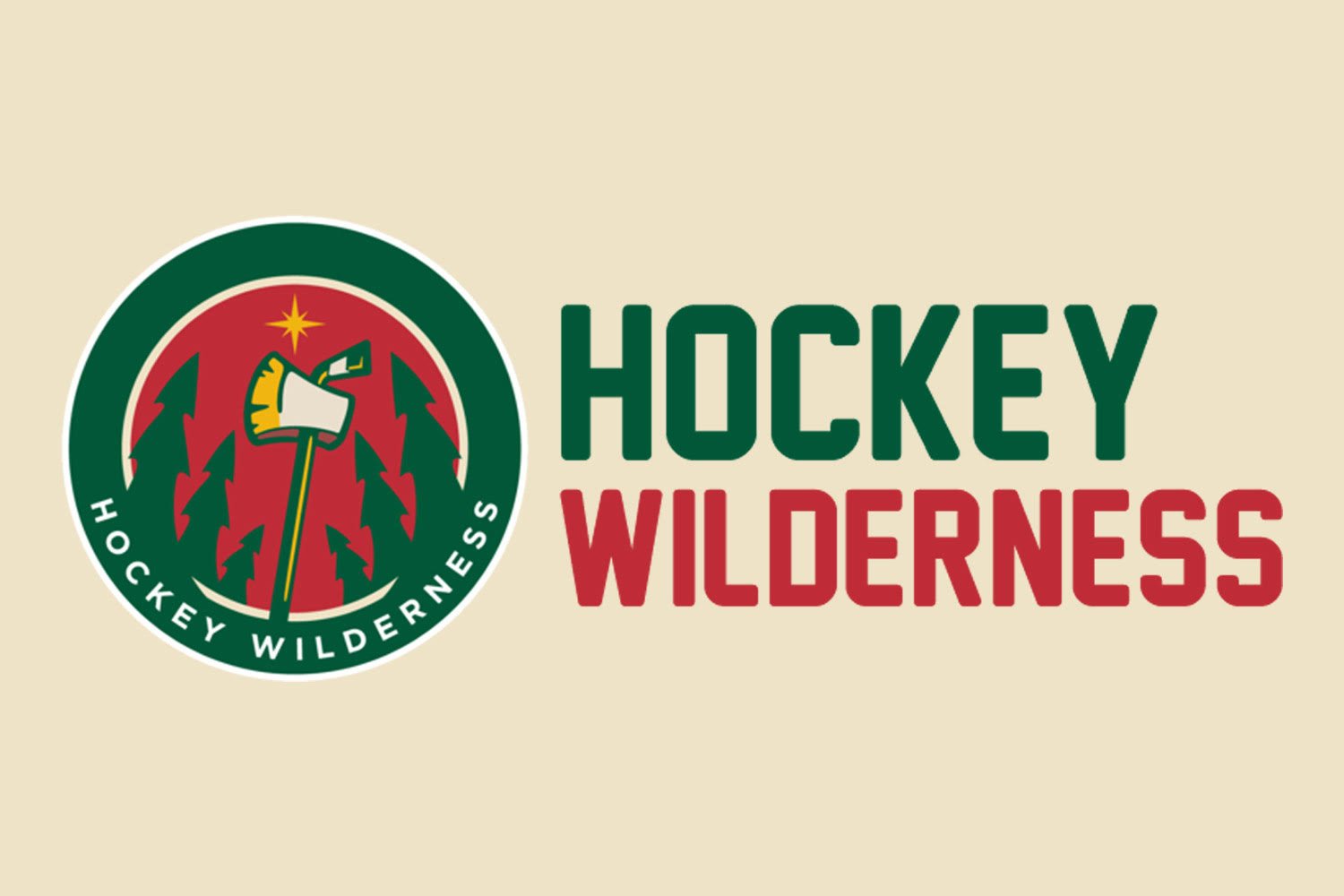 Hockey is back! Yeah, it's only the preseason, and sure, most of the opening night roster didn't even take the ice, but hockey is back and that's all that matters.
As with any preseason game, the best outcome anyone can hope for is that no one gets injured, so technically last night was a success despite falling to the Winnipeg Jets 2-1.
But just because it was the preseason doesn't mean there was nothing to take away from the contest. From roster battles to old issues following the Wild into the new season, there was plenty to analyze from our first look into 2018-19 season.
New Year, Old Issues
The rust was visible in multiple facets of Minnesota's game, but there was one area where the Wild appeared to be in midseason form: making a no-name netminder look like a Vezina Trophy candidate.  
Laurent Brossoit, whose career save percentage is a scorching .897, stifled Minnesota's offense, holding them to a single goal on 40 shots. Credit where credit is due, Brossoit made a few outstanding saves, with the highlight of the night coming in the 3rd period when he snagged a point blank one-timer from Ryan Murphy.
On the other hand it's hard to ignore the Wild's knack of making even the most pedestrian goalies look like seasoned veterans. In this case you have to take it with a grain of salt as the majority of the opening night roster didn't take the ice, but it's hard to ignore that nagging feeling that this trend might somehow carry over into yet another season of Minnesota hockey.
Fresh faces in new places
Ivan Lodnia: fresh off his appearance on our Top 25 Under 25 list, Lodnia was credited with a primary assist on Matt Hendricks goal to kick off his Wild career. The 19-year-old is all but guaranteed to be sent back to Niagara for this upcoming season, but it was nice to see that he wasn't overwhelmed in his first taste of NHL ice time.
Louis Belpedio: the former third round selection got his first taste of the NHL last year when he tallied two assists in his lone game with the Wild after inking an entry level contract this past April. Well you can make that two straight NHL games with an assist for the University of Miami product as he tallied a secondary assist on the lone Minnesota goal.
Warriors in the roster battle rumble
Jordan Greenway: the frontrunner to claim a roster spot was given the luxury of centering the duo of Charlie Coyle and Joel Eriksson Ek for the night. While the trio couldn't find the back of the net, they did manage to combine for 10 shots, three of those coming from the stick of Greenway.
Justin Kloos: perhaps no one helped their chances of making the opening night roster more than Kloos. In 15 minutes of ice time the University of Minnesota alum racked up a game high nine shots on net, with two of those coming on breakaways. Sure, he failed to convert on both of the attempts, but the offensive prowess that he displayed in Iowa last year was in full display last night.
Andrew Hammond: locked into a battle with Alex Stalock for the right to play second fiddle to Devan Dubnyk, the Hamburglar made the most of his opportunity last night. Facing 30 shots from the likes of Patrik Laine and Dustin Byfuglien, the 30-year-old journeyman made 28 saves in his Minnesota debut. Of the two pucks that did manage to get by him, only one actually managed to go into the net.