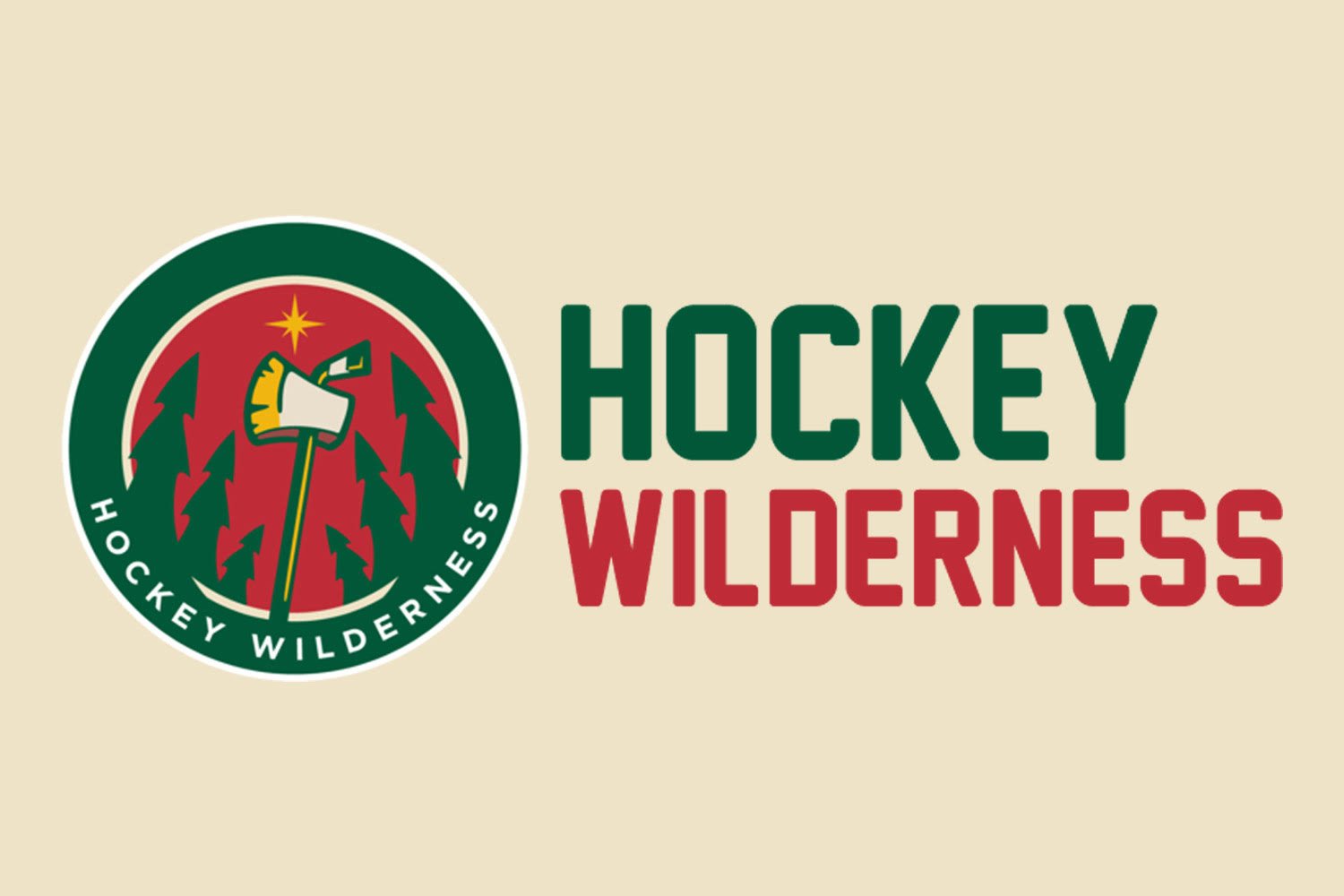 Hello, Wilderness!
Last night was a tough game for your Minnesota Wild, as the Blues shut them out 3-0. Ouch.
Because of that despicable loss last night, today's number will be a quick one.
For today, I chose something rather simple, the place that the Wild have now dropped to in the league, 7th.
Don't be too sad though, as we are among a tie for points with two other teams (the Bruins and the Avalanche). Us, the B's and the Avs are all tied at 34 points. A win on Wednesday night (and a loss by the Bruins, Avalanche, and Sharks) will let us leapfrog over them into the 4th place spot and put us right back in 'da thick of things.
That isn't going to be easy come Wednesday night though. The Coyotes have been an impressive team this season, so once again, the Wild will have to be MUCH better than they were last night to send those 'Yotes howling home. On the brighter side of things, the Wild now return back to home ice for this game, and then they close this month off with a back-to-back home and home with the Avalanche.
Home ice has proven to be good to us, so let's hope that trend continues come Wednesday against the 'Yotes and then the Avs on Friday. Playing them back-to-back in that home-and-home is going to be rough, so I expect us to win at least 2 out of 3 of these games. If we could win at least two out of these next three, that would be a nice springboard into the month of December, as the beginning of this next month (after their game against the Flyers on the 2nd which I will be going to!) will be filled with more tough games against teams like the Blackhawks, Sharks (who I will also be seeing), and Ducks.
With all this being said, the Wild will really need to step it up after these next few games if they want to hold a steady spot near the top of the western conference and NHL. With how dominant other teams in this conference have been, that won't be an easy task.
How do you think these next few games will go for us, Wilderness?
<!-- ######## START NEXTCLICKS SNIPPET ######## -->
<p><div class="likebox-fullwidth"><iframe allowtransparency="true" style="border:none; overflow:hidden;" frameborder="0" scrolling="no" src="//www.facebook.com/plugins/likebox.php?href=http://www.facebook.com/hockeywilderness&width=560&height=185&colorscheme=light&show_faces=true&show_border=false&stream=false&header=false"></iframe></div></p>
<h4>More from Hockey Wilderness:</h4>
<p><a data-size="small" data-show-count="true" class="twitter-follow-button" href="https://twitter.com/hockeywildernes">Follow @hockeywildernes</a> <a data-size="small" data-show-count="true" class="twitter-follow-button" href="https://twitter.com/SBNationNHL">Follow @SBNationNHL</a></p>
<ul>
<li><a href="http://www.hockeywilderness.com/2013/11/25/5146188/wild-singing-the-blues-in-missouri-a-game-recap?utm_source=hockeywilderness&utm_medium=nextclicks&utm_campaign=blogs">Wild Singing the Blues in Missouri: A Game Recap</a></li>
<li><a href="http://www.hockeywilderness.com/2013/11/25/5141988/minnesota-wild-st-louis-blues-gdt?utm_source=hockeywilderness&utm_medium=nextclicks&utm_campaign=blogs">Minnesota Wild @ St. Louis Blues GDT</a></li>
<li><a href="http://www.hockeywilderness.com/2013/11/25/5144578/minnesota-wild-st-louis-blues?utm_source=hockeywilderness&utm_medium=nextclicks&utm_campaign=blogs">Minnesota Wild @ St. Louis Blues</a></li>
<li><a href="http://www.hockeywilderness.com/2013/11/25/5143952/minnesota-wild-st-louis-blues-game-preview?utm_source=hockeywilderness&utm_medium=nextclicks&utm_campaign=blogs">Minnesota Wild @ St. Louis Blues: Game Preview</a></li>
<li><a href="http://www.hockeywilderness.com/2013/11/25/5141386/noon-number-november-24th-22?utm_source=hockeywilderness&utm_medium=nextclicks&utm_campaign=blogs">Noon Number (November 25th): 22</a></li>
</ul>
<!-- ######## END NEXTCLICKS SNIPPET ######## -->