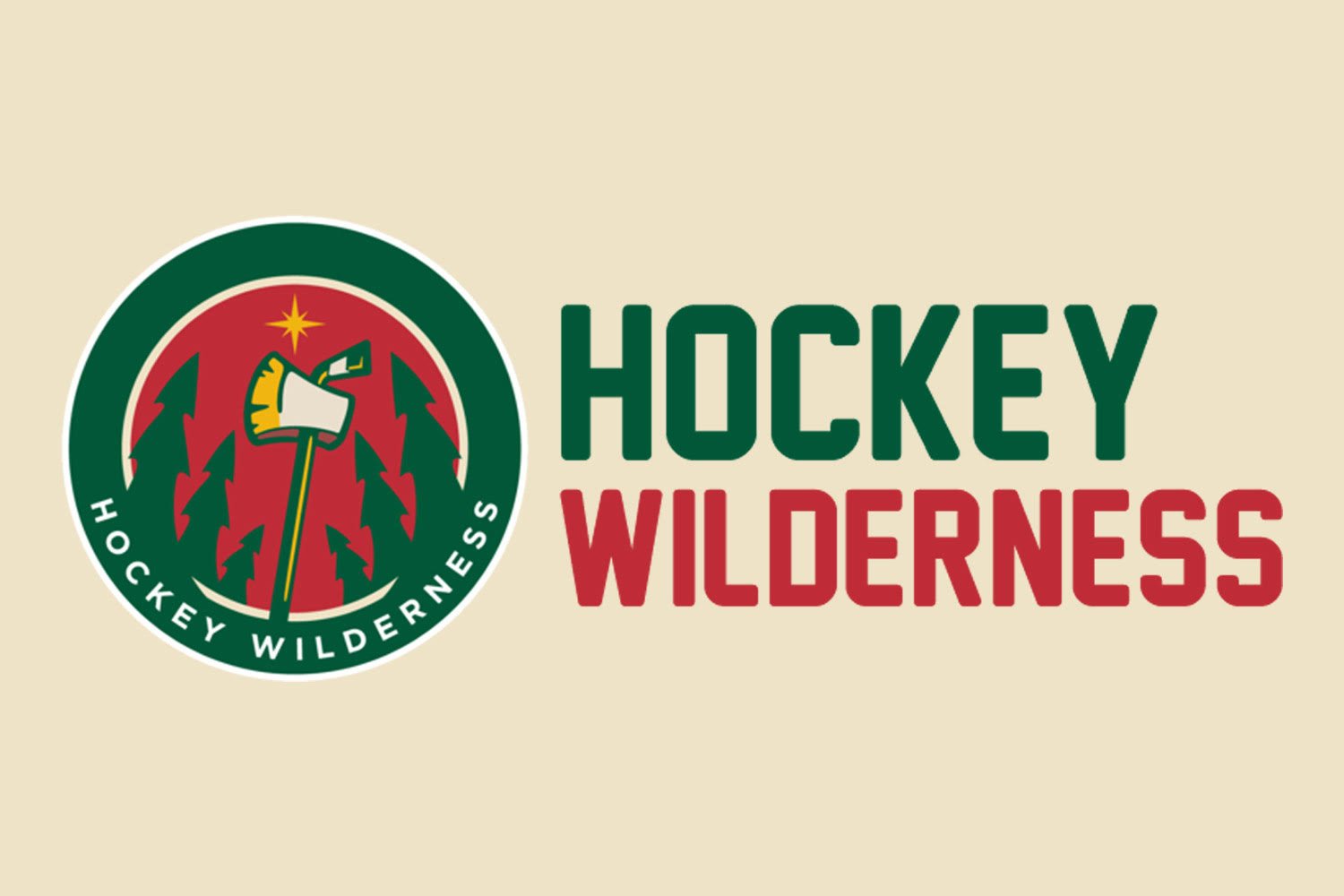 Hello, Wilderness!
As you all know, Ger and I swapped spots (just for this week though) for the Noon Number, so here I am today taking his spot. I will still be doing my usual Thursday Number post, so you'll get the pleasure of seeing it from me 2 days in a row.
The start to this season hasn't been boding well with many Wild fans, but don't worry too much yet. (I know that may sound crazy to some of you with the way these games have ended)
For today's number, I have compiled a list of my thoughts about the season so far (5 good things and 5 bad things, making that 10 things total).
The Good:
1. Over these last 3 games, we have outshot and outplayed our opponents for most of the game.
This is good, but outshooting and outplaying the opposition don't lead us to wins. Goals do.
2. Our power play units have performed better than they have last season.
PPGs are a great thing, but how about some 5-on-5 goals?
3. Granlund has been improving since last season.
He hasn't made giant leaps and bounds from where has was last season, but he still is improving nevertheless.
4. Parise (and many others) are taking chances and netting goals for us.
Sure, it's great that were getting goals when we can, but that hasn't been enough to get us the W.
5. Brodziak has had a decent start to the season.
You may agree or disagree. Post your thoughts below.
The Bad:
1. Our penalty kill has been a mixed bag.
In our first 2 games, they were ok (until they led to goals), but it was just garbage last night for the most part.
2. Dump and chase!
Why are they still resorting to this so much?!
3. Passing
In our first and second games, our passing was spectacular for the most part. Last night was a whole different story. If one of our players can't find an open lane to pass to someone, then that's when I believe it's still ok for them to resort to dump-and-chase.
4. We have given up too many unneeded penalties.
One of the keys to being successful in a game is keeping your players out of the box as much as possible. In our first game, we were ok with that, but over these last 2 games, we have drawn up WAY too many penalties and that has bit us in the butt.
5. Our goaltending needs some work.
Last night, Backstrom got injured again (I can't believe this happened right at the beginning of the season) after giving up 2 PPGs. He has also had some other unlucky bounces in our other 2 games before this one. In my opinion, Harding is decent, but Backstrom could use some work (perhaps this is because of his recovery from his surgery this summer?).
That was my list about my thoughts of our season thus far. What are your thoughts? Leave them in the comments below.
Perhaps I'll agree with you, perhaps I won't. Either way I would love to hear what you guys think about this young season so far.
<h4>More from Hockey Wilderness:</h4>
<ul>
<li><a href="http://www.hockeywilderness.com/2013/10/8/4818888/minnesota-wild-nashville-predators-different-day-same-story?utm_source=hockeywilderness&utm_medium=nextclicks&utm_campaign=blogs">Minnesota Wild @ Nashville Predators: Different day, same story</a></li>
<li><a href="http://www.hockeywilderness.com/2013/10/8/4811392/noon-number-october-7th?utm_source=hockeywilderness&utm_medium=nextclicks&utm_campaign=blogs">Noon Number (October 9th): 1982</a></li>
<li><a href="http://www.hockeywilderness.com/2013/10/8/4814288/who-can-the-minnesota-wild-least-afford-to-lose?utm_source=hockeywilderness&utm_medium=nextclicks&utm_campaign=blogs">Who Can the Minnesota Wild Least Afford to Lose?</a></li>
<li><a href="http://www.hockeywilderness.com/2013/10/8/4815242/wilderness-walk-10-8-2013-game-day-edition?utm_source=hockeywilderness&utm_medium=nextclicks&utm_campaign=blogs">Wilderness Walk: 10-8-2013: Game Day Edition</a></li>
<li><a href="http://www.hockeywilderness.com/2013/10/7/4809918/the-early-early-early-awards-and-power-rankings?utm_source=hockeywilderness&utm_medium=nextclicks&utm_campaign=blogs">The Early, Early, Early Awards and Power Rankings</a></li>
</ul>