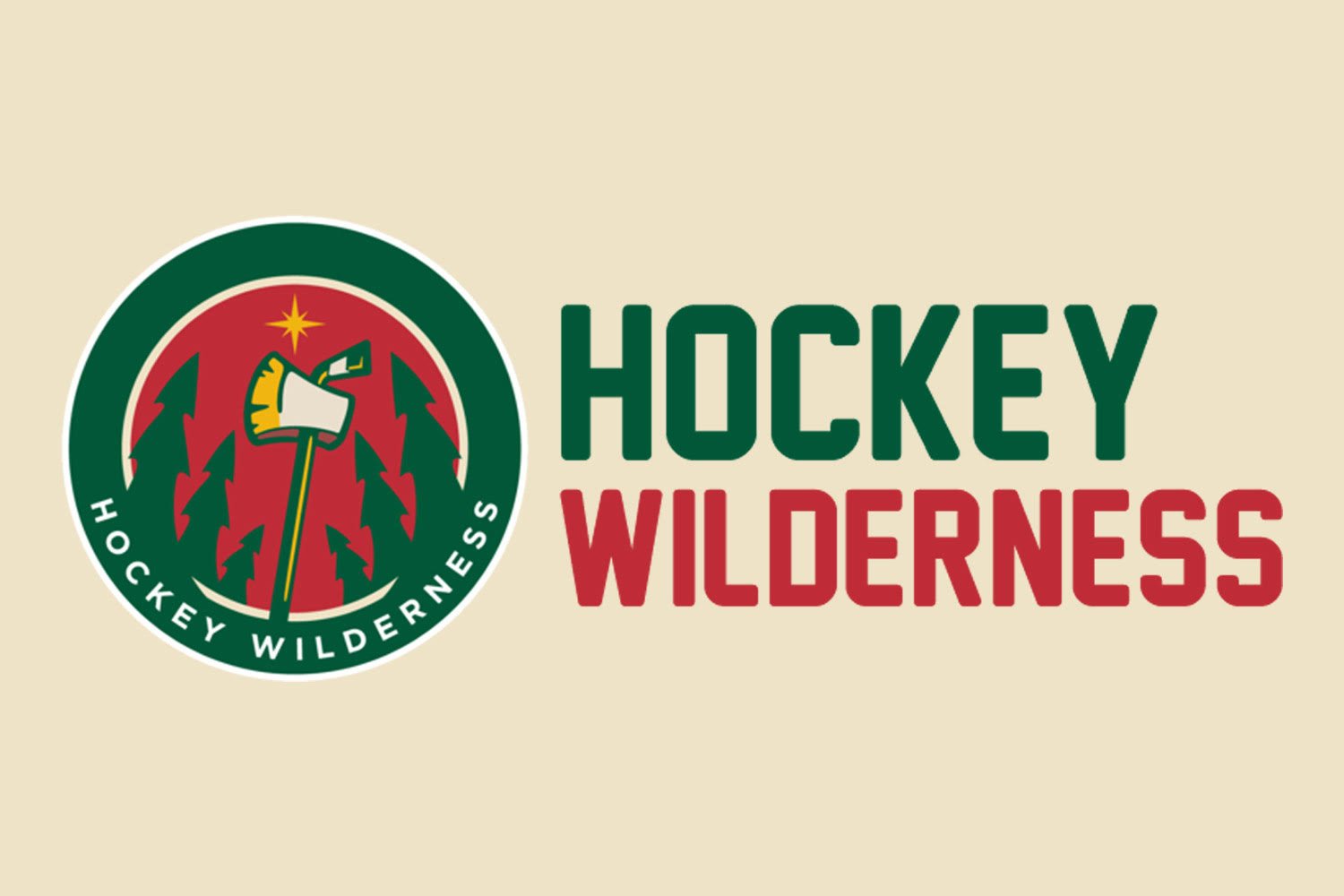 Friday afternoon was the start of the Frozen Four semifinals at Ridder Arena. Initially the games were set to begin at 5pm CT, but some weeks back the time was pushed forward an hour to 4pm. Turns out that was a good thing, as both match ups, first Ohio State v Clarkson and then Wisconsin v Colgate, went to overtime before the victors could be determined. With the stakes so high, all that extra hockey left the fans' nerves frayed as these ladies did everything they could to extend their season. Unfortunately, only two teams could advance.
Ohio State v Clarkson
From puck drop it seemed like Ohio State was going to go all the way. Sure, Clarkson outshot them11-8 first period, but the Buckeyes had some excellent chances on Amanda Titus's interference penalty at 6:43. Then while killing off Tatum Skaggs's playing with a broken stick penalty at 16:19 Emma Maltais nearly scored shorthanded on a breakaway.
Second period was the same story and OSU even caught up on shots so that they finished tied there as well. Midway through the period there was a series of penalties kicked off when Charly Dhalquist blatantly tripped Cassidy Vinkle and went to the box at 10:17. The Golden Knights were making quite a few runs at Kassidy Sauve in goal, but then Loren Gabel took down Rebecca Freiburger, which earned her an interference penalty at 11:03.
Once they were back to full strength the Buckeyes made the most of their power play cycling the puck until Jincy Dunne fired from the center of the blue line and it slide into goal, top shelf. Unfortunately for OSU, the goal was waved off because the moment before Dunne fired Maddy Field took an interference penalty of her own at 12:33. The penalty was killed and OSU redoubled their efforts. However, outshooting Clarkson 18-7 third period didn't make a lick of difference, as Shea Tiley remained a brick wall despite all their manufactured chances.
When regulation officially came to an end the teams took another fifteen-minute intermission before hitting the ice for overtime. Early on Jacyn Reeves took an unneeded penalty when she chose to check Vinkle that almost turned into 5-on-3 play when Vinkle tried to draw another one. Instead OSU killed the penalty and continued to outplay and outshoot Clarkson, even if they couldn't get great shots on goal. OT was mostly over Michaela Pejzlova flew down the left side, passed to Elizabeth Giguere for the shot, and Gabel tipped it into goal at 16:12.
With that last year's national champions shutout the WCHA's lovable underdogs 1-0 and advanced to the tournament championship. It was a very hard loss for the Buckeyes—the players on the ice after the game winning goal looked like marionettes with their strings cut—but they should hold their heads up high. They made so much program history for OSU with an amazing season of 24-11-4, their first NCAA national tournament, and they reached the Frozen Four. Those graduating seniors left everything on the ice and they know they've taken the first steps on the road to success that the ladies behind them will soon run down as they go the distance.
Wisconsin v Colgate
Wisconsin's game against Colgate was far more startling than the previous game. They in control from the very start and definitely had some fantastic shots on goal that made it seem like they were one play away from chasing Julia Vandyk out of goal. However, Vandyk was excellent in goal and weathered the Badger blizzard. When the first goal finally came it was certainly a surprise, as Breanne Wilson-Bennett shot the puck in to goal from the right circle after carrying it off Wisconsin's backboards at 16:43. Goaltender Kristen Campbell barely reacted to the shot, as she was so well screened by her own defense when it came. Olivia Zafuto and Megan Sullivan assisted on this goal.
Second period the Badgers got back on track when Abby Roque tried to tuck home her wrap around attempt, which Vandyk stopped, but then Baylee Wellhausen poked it through at 6:22. Wisconsin remained on the offensive, especially as Zafuto took a slightly delayed interference penalty, which kicked in at 7:51. Wilson-Bennett nearly scored shorthanded on a breakaway before Colgate killed the penalty.
Late in the second Roque went to the box for roughing up Wilson-Bennett at 17:26. She was soon joined there by teammate Mekenzie Steffen when she took a hooking penalty at 19:07, and then dumped a Raider on the way. Wisconsin got through the 5-on-3 play, but before they could kill the second penalty as well Wilson-Bennett scored from the left side at 19:30. Sullivan and Jessie Eldridge assisted.
Badger fans were definitely nervous going into third period, as Wisconsin kept trailing Colgate despite outshooting them 25-12 at this point. Kaila Pinkney took an interference penalty at 6:26, which was exactly what Wisconsin needed, as Claudia Kepler tipped in Maddie Rolfes's blue line shot on the power play. Sam Cogan had the second assist on this tying goal, which came at 6:37. The Badgers continued blitzing Vandyk, yet they could never take the lead.
Shelby Perry went down hard at 12:31 along the benches after Roque tapped her, so the referees sent Roque off for checking. On the resulting power play Wilson-Bennett came down the middle then passed to Eldridge on the right side, who then 5-holed it at 14:13. Zafuto had the second assisting on this power play goal. A slight panic set in, especially as the clock ran down on Lauren Wildfang's slashing penalty, which started at 14:26. Wisconsin threw everything they had at Vandyk, but it wasn't until after Colgate was back to full strength that Steffen lobbed the puck into the top left pocket of the net from the right circle at 16:36. Grace Bowlby and Presley Norby assisted. Wisconsin used their timeout at 18:37 to counter an icing, which ultimately pushed the game into overtime—teams tied 3-3.
Overtime was extremely stressful. Both teams had a plethora of chances to end it all as they piled up shots. Early on it seemed like the Raiders were ready to end it, but neither team could beat the other's goaltender. Other than Colgate using their timeout at 12:58, nothing of note happened in first overtime.
Second overtime was a different matter. The Badgers came out fresh, strong, it seemed like their every play ought to beat their exhausted opponents, but they just couldn't close the deal. Eventually a careless pass became a turnout to Wilson-Bennett, who immediately went on a breakaway. Seeing the clear path to Campbell Norby gave chase and eventually launched herself into Wilson-Bennett's legs, taking the Raider down and earning Norby a holding penalty at 14:13. Wisconsin played the most aggressive defense imaginable short of taking another penalty with Colgate unable to keep pace. Just as it seemed like they wouldn't even get a shot off on their power play Wilson-Bennett carried the puck to the left circle and fired on a doubly screened Campbell to score at 16:03. Perry and Wildfang assisted.
Not only had Wilson-Bennett finished her hat trick, but she had carried Colgate to their first Frozen Four NCAA championship game with the 4-3(2OT) victory over Wisconsin. This also happened to be the first time a WCHA team did not make the championship game since the NCAA took over management of women's hockey. Who will come out with the national title, defending champion Clarkson or newcomer Colgate? Only time will tell, as the championship game occurs on Sunday at 2:00pm CT at Ridder Arena.