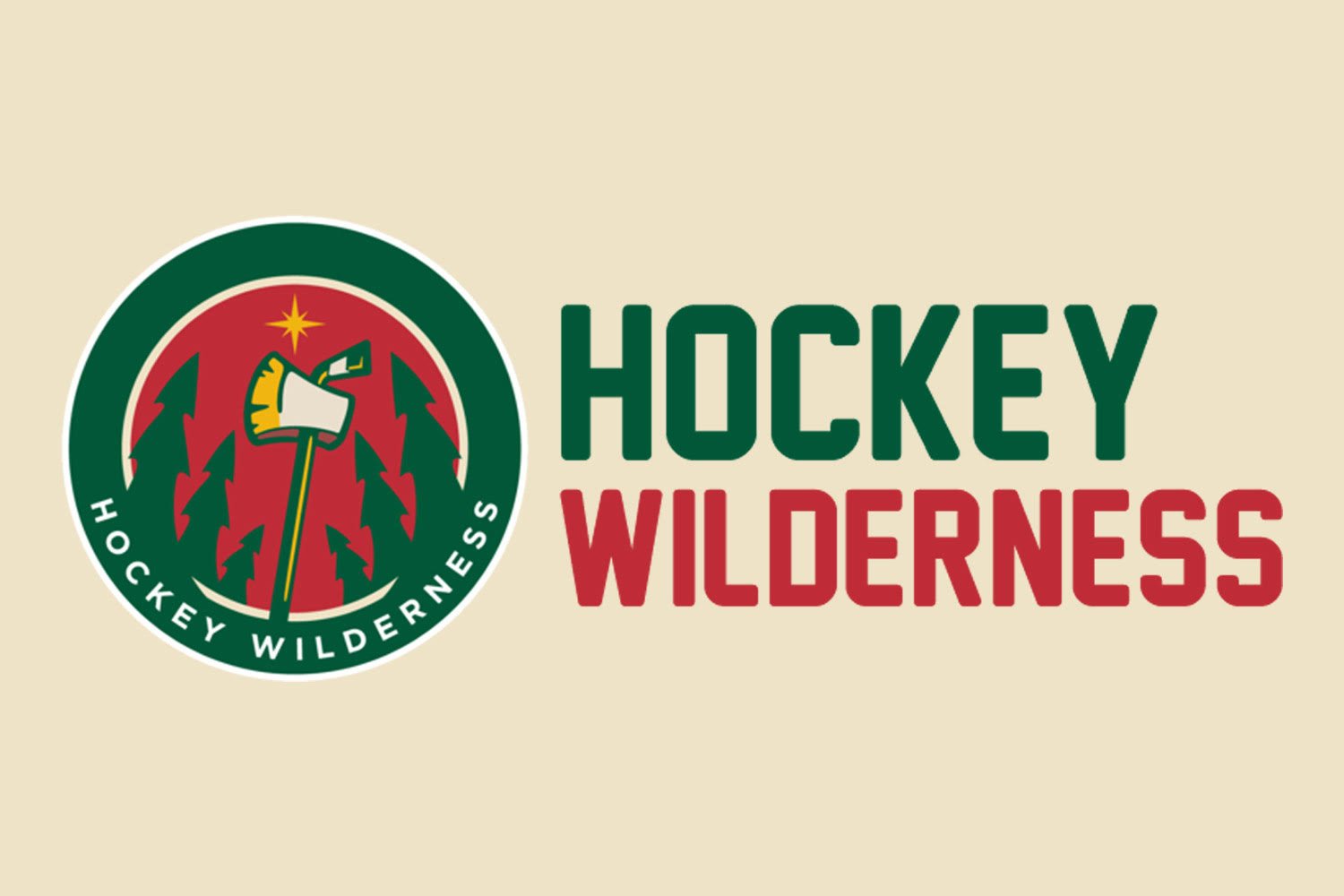 Two weeks ago in this space, I pointed out that the Minnesota Wild had finally passed the 20-game threshold at which point shot metrics start to become predictive over the course of the remainder of the season. In discussing the Wild D this season, I noted Jonas Brodin's improved play, largely due an improvement on offense. And we discussed the fact that the Ryan Suter-Jared Spurgeon tandem produced some of the worst results of the D core so far this season. And we figured that that will likely tick up over the course of the rest of the regular season. Last week, I took a look at the goaltending situation and argued that, outside of a terrible run on the penalty kill by the Wild last year, Devan Dubnyk's been putting up some fantastic numbers going on three years now.
This week, let's take a look at the forwards. First, a caveat: all the numbers below are straight-up 5v5 Corsi, all shot attempts, from stats.hockeyanaylsis.com. Just understand that when looking at the numbers below, the Wild tend to see an uptick when we make adjustments for score and venue and that such adjustments are probably more predictive going forward. So, just imagine that the numbers are slightly better than they look as you go through this piece.
Oh, Nino Niederreiter, we love you so much. Nino leads all Wild forwards in CF% at 55.4 by a pretty decent clip. He leads all forwards in CF/60 at 58.74. What that means is that when Nino is on the ice, the Wild get shots directed at the other team's net at a higher rate than with any other forward on the team. And, relatedly, the Wild's goaltenders face fewer shot attempts when Nino is on the ice than with any other Wild forward. He leads all forwards at CA/60 at 47.30. He's a boss and he should still be getting more love than he is. Through 31 games, Nino ranks sixth on the team in average time on ice per game, behind Koivu, Granlund, Staal, Parise and Coyle in all situations.
Of the 349 forwards who have skated at least 200 minutes at 5v5 this season, Nino ranks sixth in the league in CF% relative to his teammates at 9.3, behind Bergeron, Wheeler, Tkachuk, Panarin and Marchand. And this is after he finished second last season behind only Bergeron in CF% RelTM among 352 forwards that have been on the ice at least 500 minutes at 5v5. He's getting it done.
He isn't being sheltered. He ranks ninth of 17 Wild forwards in faceoffs in the offensive zone. And he isn't riding anyone's coattails. The average CF% of his teammates when not on the ice with Nino is 46.1%, second worst on the team just ahead of Kurtis Gabriel. Nino is a boss. The only reason to relegate Nino to the third line is because Coach Double-B knows he has three possession drivers on this team among the forward group: Nino, Koivu and Staal, and he wants one on each line. But if Nino's ATOI doesn't get a bump, we need to talk! He plays the same amount as Pominville...
So, Boudreau needs to feed Nino. This is well-trodden ground. Let's move on.
I'm not sure why this hasn't gotten more burn, but I think the biggest difference between Coach Double-B and the Mike Yeo era is the deployment of Mikko Koivu. Of the 349 forwards that have skated at least 200 minutes at 5v5 this season, Koivu ranks 12th in the league in defensive zone faceoff percentage at 45.3%, behind a murderers' row of bottom six forwards: Kruger, Brian Flynn, Torrey Mitchell (!), Eric Fehr, Dennis Rasmussen, Matt Cullen (!), Fiddler, Sissons, Cizikas, Danault and Letetsu. Yeesh! For context, last season of the 352 forwards that were on the ice at least 500 minutes at 5v5, Koivu ranked 307th in defensive zone start percentage at 26.8%. Koivu is getting buried. Last season, those d-zone starts were doled out to Stoll and Haula. Last year, Boudreau fed Ryan Kesler a 40.9% d-zone start percentage, ranking Kesler 25th in the league. Koivu's getting the Kesler treatment.
As you might expect, Koivu's underlying numbers have suffered. He has finished with a positive shot differential for four seasons prior, but is now sitting at 47.9%. Along with the tough deployment by his coach, he's spent the vast majority of his time with Granlund on his wing learning a new position. I'm not sure why Granlund has spent 90% of his TOI at 5v5 with Koivu, while Nino, Coyle and Zucker get yo-yoed up and down the lineup, but there you go. But, if Boudreau is going to bury Koivu in the defensive zone, BB might want to give the hockey ninja some better wingers.
Finally, Nino, Haula, Pominville, Staal and Coyle have all been positive possession players for the Wild this season. Koivu, Granlund and Zucker have struggled under difficult circumstances. And, if anybody knows what's wrong with Captain America, they should let us know. Because he doesn't look like the Zach Parise we've come to love as Wild fans.
That's nine, which brings us to the fourth line. I've written way too much about the bottom half of the Wild's forward roster, but here goes. Certain members of the local media have suggested that the writers at the Hockey Wilderness blog don't understand the VALUE of a fourth line energy line. And those people are right, as far as I'm concerned. I don't understand it. Kurtis Gabriel is the worst hockey player on the team looking at shot percentage at 34.2%. The truth is that his coach doesn't have any trust in him either. Of the 17 forwards to skate at least 25 minutes this season at 5v5, Gabriel has the fewest starts in the defensive zone, behind Bertschy, Graovac, Pulkkinen and Zack Mitchell. Moreover, BB won't even put him on the ice. Of the 30 players that have been on the ice this season for the Wild, Gabriel ranks last, according to hockey-reference.com.com, at 6:09 minutes per game.
In summary, Nino is still getting it done no matter who he takes the ice with. By and large, the Wild's forward group, at least the top nine, is pushing things in the right direction. Koivu and his linemates are facing the toughest minutes, but, like with Suter and Spurgeon from last week, I think we should see their underlying numbers improve. And the bottom line still can't hold its weight on the shot chart. I think I know what Boudreau might be wishing for if GMCF gets Boudreau's name for Secret Santa this year.
All stats courtesy of stats.hockeyanalysis.com and hockey-reference.com.