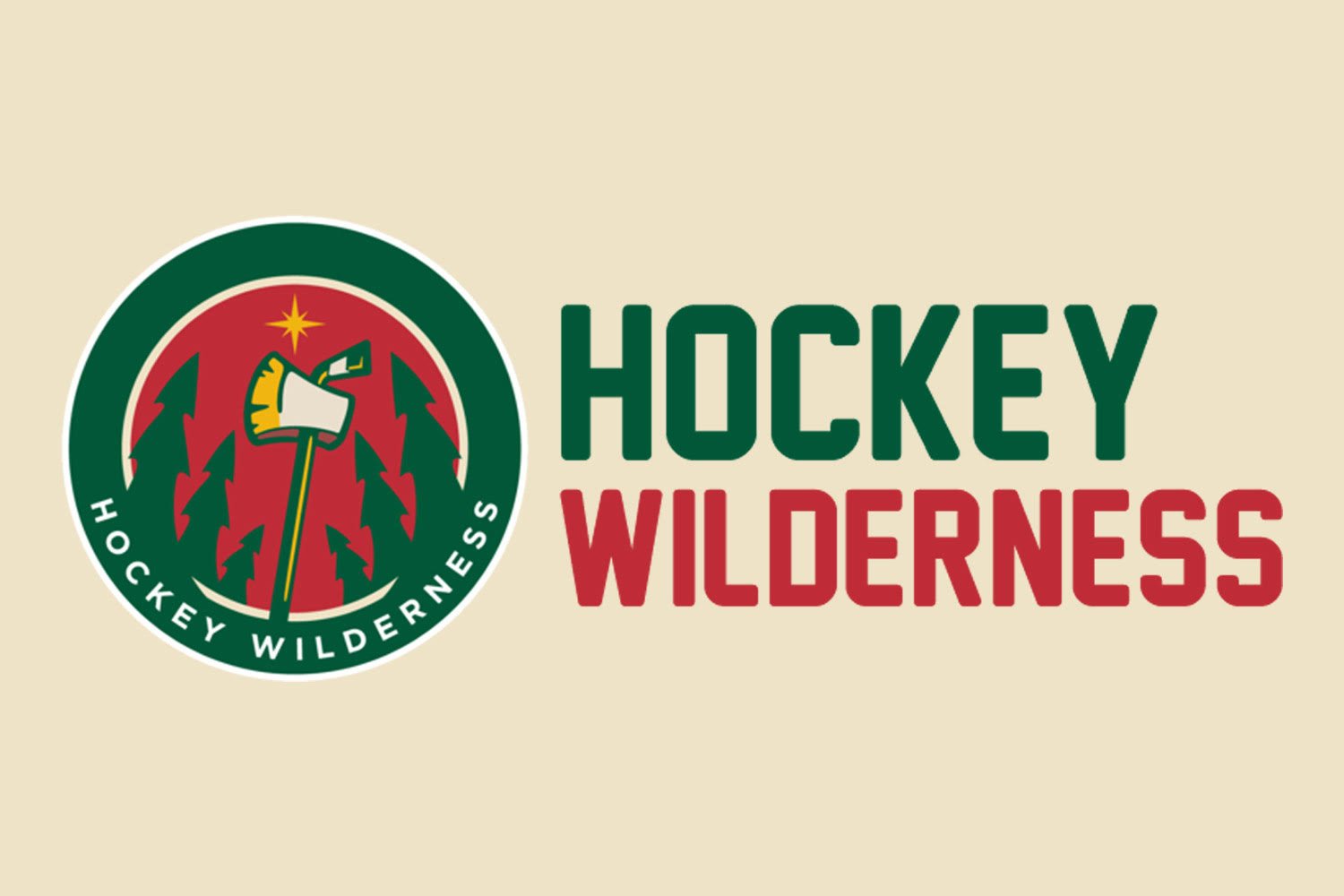 MINNESOTA WILD VS WINNIPEG JETS
7:00PM Central, Xcel Energy Center, St. Paul, Minnesota
TV: Fox Sports-North
Radio: KFAN 100.3 and affiliates
Streaming: Fox Sports Go app 
In your lowest, most brooding and foghorn-like voice, act as if you're warning the Winnipeg Jets of some sort of impending weather-related doom, and say it with me... NEEEEEEEEE-NOOOOOOOO!!! NEEEEEEEEE-NOOOOOOOOO!!! That's right, as the late Chris Farley once said, "All tropical storms must bow down to 'El Niño!'" Because El Niño (which I understand is not a tropical storm at all, but rather a cycling of warm and cold ocean waters that causes unusual weather patterns, SCIENCE!) is ready to make landfall once again!
Yes, the Swiss Mister himself, Nino Niederreiter, returns to action for Minnesota, and the timing is fantastic. With the Wild having started to find itself recently, Nino will be able to ease his way back into the swing of things like an old man getting into a hot bath. High ankle sprains tend to linger long after a player is deemed fit to play, so not having to immediately carry the burden of the team's success will allow Niederreiter to take his time getting comfortable in a game situation. Even so, his addition back into the lineup will absolutely be a welcome site for players and fans alike. 
The Wild welcomes its closest neighbors to the north, the Winnipeg Patrik Laines, for the second meeting between these two teams. Lest you forget, the Wild fell in the last matchup 4-3, as the Jets were aided by some horrendous defensive plays that resulted in Jonas Brodin and Matt Dumba being permanently separated from one another. But having won consecutive games for the first time this season, the Green 'n' Wheats could start to get on a bit of a roll tonight, as we enter the second half of this long homestand.
It's Halloween, so put on your stupidest outfit, and let's hope that when you jump out of your seat tonight, it won't be because you're scared of what you're seeing on the ice.
WINNIPEG JETS
Like the Wild, Winnipeg is coming off of a victory over the two-time defending champion Penguins. The Jets caught Pittsburgh on tired legs Sunday, as the Flightless Birds were one night removed from their loss at the X, and the boys from Manitoba took full advantage, lighting up Casey Desmith in his NHL debut and treating Matt Murray even worse after he came on in relief. Blake Wheeler had a hat trick in the first period, and the Jets flew (get it?) to a 7-1 shellacking.
Winnipeg is surprisingly off to a decent start to this still young season, having played itself into second place in the Central Division with twelve points in ten games. Four other teams in the division currently have that same point total, but all have played more games than the Jets at this point. As any coach would hope to see, Winnipeg's best players have produced like they are actually Winnipeg's best players, with Wheeler (12 points), Mark Scheifele (11), Nikolaj Ehlers (8), and Patrik Laine (6) holding the top four spots on the team in scoring. 
As we know, however, the primary issue for this organization over the past few seasons really hasn't been offensive talent, as it has instead been mired down by inconsistent and sometimes horrendous goaltending. But in the early stages of this season, the franchise looks like it has finally found its netminder, with Connor Hellebuyck roaring out to a 5-0-1 record with a nifty 2.05 GAA and even niftier .937 save percentage. He has quickly solidified himself as the starter by performing exceptionally well, while simultaneously receiving little competition from good old Steve Mason. Mason is 0-3-1 with a 4.84 GAA and .872 save percentage, so let's hope we get him tonight (we probably won't, but Paul Maurice makes some really bad decisions sometimes, so there's still hope).
In the last meeting between these teams, Laine launched two very predictable power play rockets past Devan Dubnyk. He's a right shot that fires the puck like he has gunpowder on his stickblade, so when his teammates see him lurking at the top of the left circle on the man advantage, you can bet that they are trying to lay pucks in his wheelhouse. Like we saw when Alex Ovechkin torched the Wild for three identical power play goals last season, Minnesota failed to have anyone even in the neighborhood of Laine on either of his goals in the October 20th game in Winnipeg. The Wild will need to either keep somebody within a sticklength of him on the penalty kill or have good control of the passing lanes to keep "Patsyuk" off the scoresheet tonight.  
STORYLINES
With a key cog in the top six returning, we'll see another shake-up to the forward lines. The Mikko Koivu/Jason Zucker/ Mikael Granlund line isn't going anywhere, and Luke Kunin has played well with Eric Staal, so now where does Nino fit back in? If I had it my way, he'd slide onto the left wing next to Kunin and Staal, Joel Eriksson Ek would be left to play between Chris Stewart and Marcus Foligno, and Tyler Ennis would drop down to play with Matt Cullen and Daniel Winnik. Those are four lines that roll pretty well if everybody's clicking. Even sans Zach Parise and Charlie Coyle, we're starting to look pretty deep again. 
After a huge offensive night Thursday against the Islanders, Minnesota played a more structurally sound game Saturday to hold Pittsburgh's superstars mostly at bay. It was a solid team win from top to bottom, with Dubynk making all the saves he was supposed to make and coming up with a few big ones on the rare occasion that things broke down in front of him. This is the kind of good, sustainable hockey that gets this team wins, and the type of play that we need to continue seeing from Dubnyk. Mix back in a little more of the fast tempo in the offensive end, like we saw Thursday, and Minnesota could really be ticking here in the near future. 
On the topic of Dubnyk, Bruce Boudreau apparently considered playing Alex Stalock Saturday, but decided to stick with "his guy" for the big game against the champs. There's no question Boudreau wants to get Stalock in during this homestand, though, as Minnesota's backup hasn't gotten a chance since his outstanding 35-save performance in Calgary nearly two weeks ago. Expect Stalock to get the nod either tonight or Thursday. 
Mike Reilly is officially an NHL defenseman. After playing more like a fourth forward in his limited appearances the last couple seasons—often jumping into the rush at inopportune times and leaving his partner hung out to dry—Reilly has looked a lot more responsible on the back-end by choosing better situations in which to let his offensive creativity shine. With Koivu's line buzzing in the offensive end halfway through the third period on Saturday, Reilly snuck into the slot and got robbed of his first goal of the season. But then rather than staying low and engaging, he hustled back to his proper point position, where he got the puck back and fired a perfect pass onto Koivu's tape for the redirection and the winning goal. It was an ideal time for Reilly to involve himself in the attack, and he was properly rewarded. Expect him to get more and more power play time and generally bigger minutes moving forward, as he's quickly earning respect and trust this season.
INJURIES
NO—Parise, Coyle. YES—NINO!
Adam Lowry and Mathieu Perreault are out for the Jets.
The Gamethread will post at 6:30PM Central. Below is my guess at the Wild's forward lines, plus the rest of the projected lineups, thanks to DailyFaceoff.com. Thanks for reading!
WILD FORWARDS
Zucker // Koivu // Granlund
Niederreiter // Staal // Kunin
Foligno // Eriksson Ek // Stewart
Ennis // Cullen // Winnik