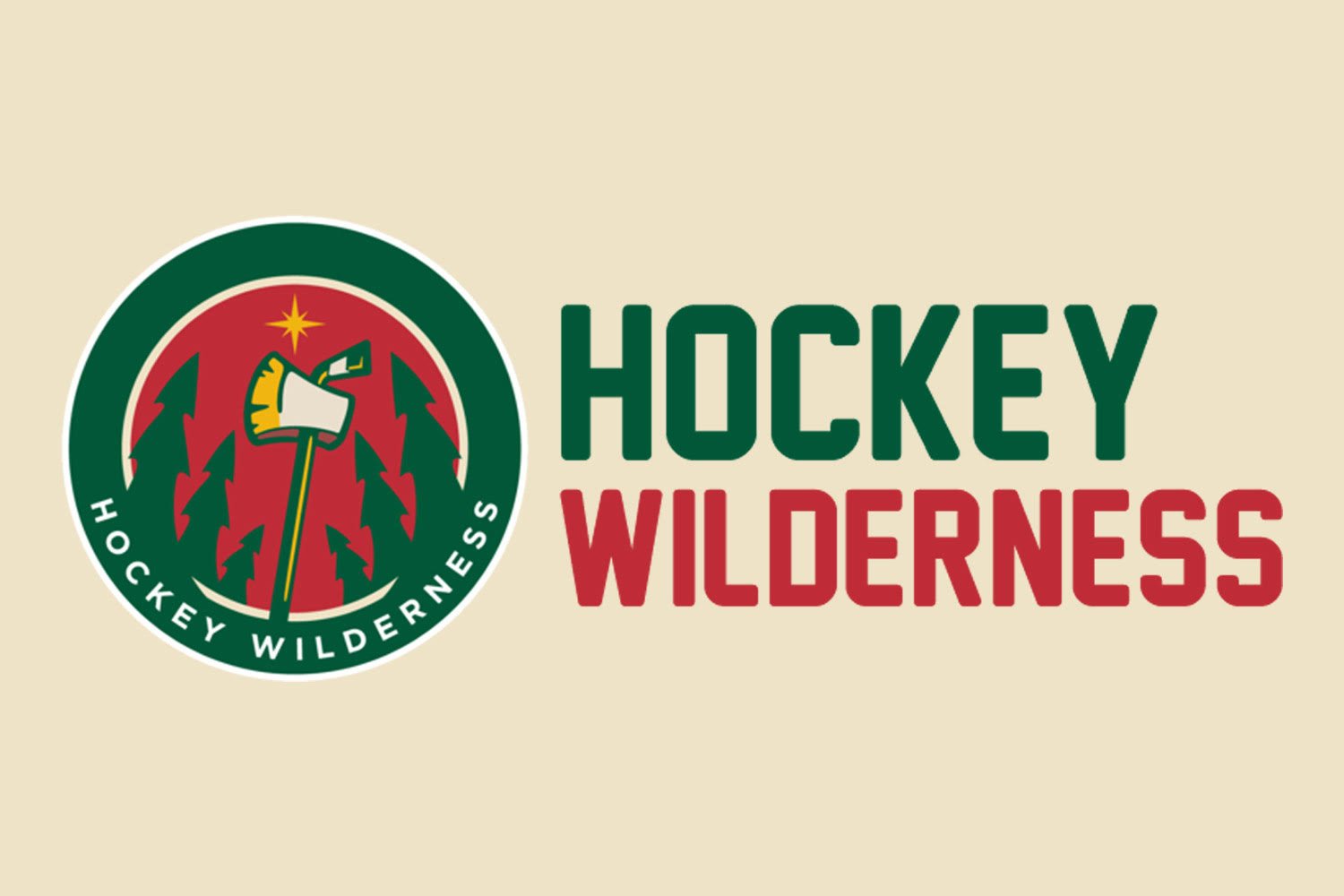 The 2020 SB Nation NHL Mock Draft has officially begun! The first few picks of the draft went just as expected — the New York Rangers selected Alexis Lafreniere, the Los Angeles Kings picked Quinton Byfield at No. 2 and the Ottawa Senators nabbed Lucas Raymond with the third pick.
As the top eight picks went by, though, one very good prospect wound up falling further than expected. And with the No. 9 pick in the 2020 SB Nation NHL Mock Draft, on behalf of the Minnesota Wild, Hockey Wilderness opted to select that player.
Please welcome, out of Sweden's Djurgårdens IF, forward Alexander Holtz.
Meet Alexander Holtz
Age: 18 (January 23, 2002)
Team: Djurgårdens IF (SHL)
Position: Winger
Shot: Right
Measurables: 6'0, 183 pounds
2019-20 season review
There's no other way to put it — Holtz was absolutely sensational for Djurgårdens IF as a teenager last season. After clearly dominating Sweden's SuperElit league (seven goals, nine points in three games), Holtz earned an opportunity to play against grown men in the SHL, and he did not disappoint. In 35 SHL games, the Saltsjö-Boo native collected nine goals and seven assists while regularly earning time on the team's power play. He led all draft-eligible prospects in the SHL with 16 points and even outperformed the likes of Victor Söderström (drafted 11th overall in 2019), Nils Höglander (drafted 40th overall in 2019) and Filip Hållander (drafted 58th overall in 2018).
Playing in the SHL as a teenager is impressive on its own. But the fact that Holtz managed to make a significant impact on his team at 18 truly is an incredible feat. Unsurprisingly, he's already picking up where he left off this season with a goal in his second game of the 2020-21 campaign.
Skill set
Holtz is likely the best pure sniper in this year's draft class, and it's probably not all that close. His shot is something out of a different dimension — a quick release with ridiculous accuracy and zip that just isn't common for an 18-year-old. He put his shot on full display while playing for Sweden's U-20 team last winter, and it's fair to assume he'll have a field day at this year's World Juniors when the competition kicks off in December.
Though Holtz is best known for his tremendous shot, he's also no slouch as a playmaker. He will almost always opt to shoot when given time and space in the attacking zone, but he's just as capable of threading the needle for a cross-ice feed to set up a high-danger scoring chance. As is the case with many natural shooters, Holtz does try to force shots a little more than he should at times. Luckily, that's a rather fixable issue that can be ironed out with proper coaching.
In case that all doesn't sound enticing enough, it should also be noted that Holtz is a pretty terrific skater. He doesn't have the straight-line speed of a Connor McDavid or Nathan MacKinnon, but he's a quick, agile skater who's proven numerous times that he can get around enemy defenders with ease. Pair that skating with his lethal shot and his quality playmaking skills and that makes for quite the combination.
Fit with the Wild
The Wild already have Kevin Fiala and Kirill Kaprizov in the fold, but given Minnesota's inability to generate consistent offense over the years, it's hard to argue against drafting a sharpshooter like Holtz. At this point in the mock draft, Holtz was far and away the best player still on the board. Would it have been ideal to select a center? Absolutely. But the value just wasn't there.
Kyle said it best in his scouting report on Holtz back in May:
Picks ahead of the Wild
No. 1 overall: Alexis Lafreniere to the New York Rangers
No. 2 overall: Quinton Byfield to the Los Angeles Kings
No. 3 overall: Lucas Raymond to the Ottawa Senators (via the San Jose Sharks)
No. 4 overall: Tim Stutzle to the Detroit Red Wings
No. 5 overall: Marco Rossi to the Ottawa Senators
No. 6 overall: Jamie Drysdale to the Anaheim Ducks
No. 7 overall: Cole Perfetti to the New Jersey Devils
No. 8 overall: Anton Lundell to the Buffalo Sabres