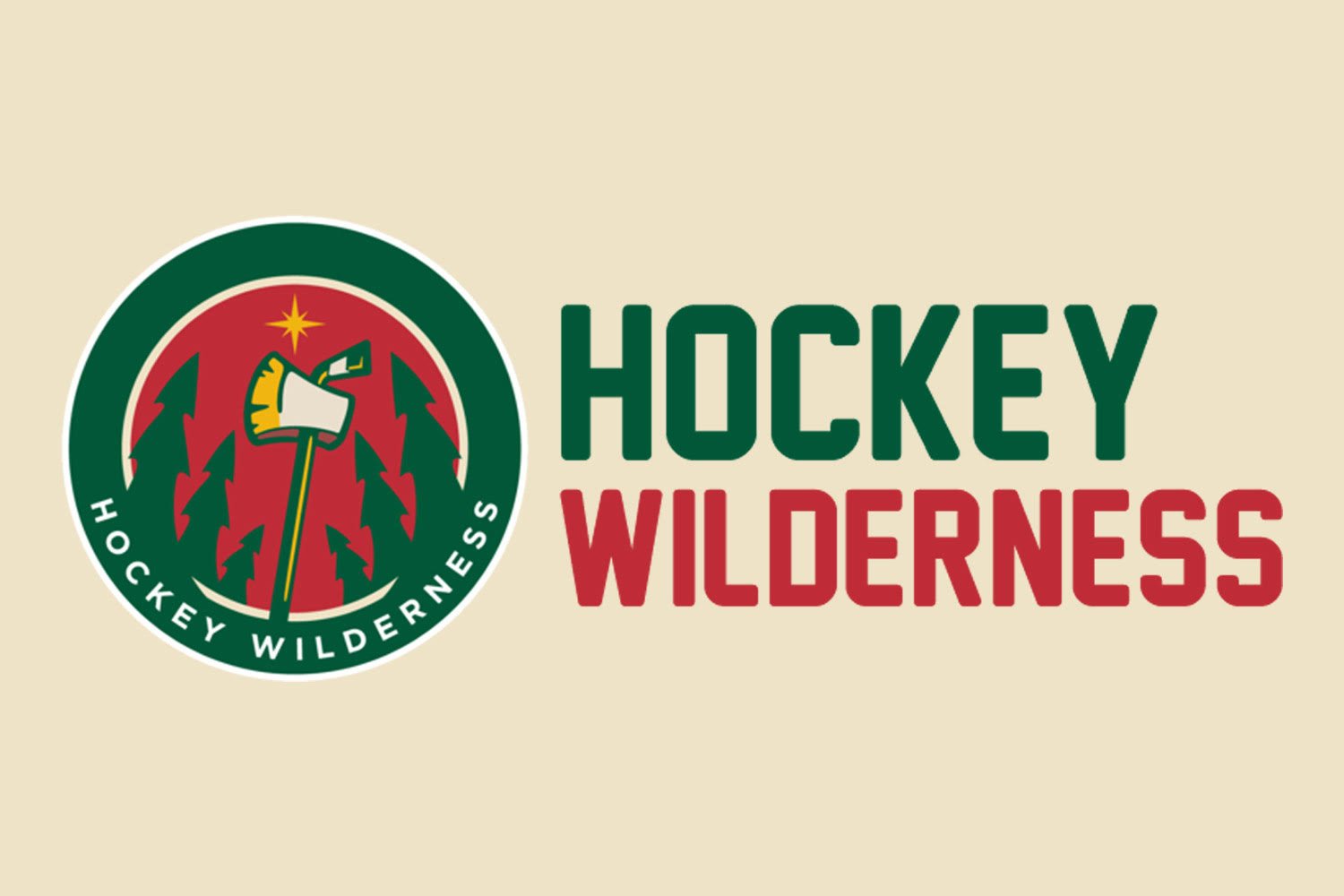 If you're anything like me, you've spent the past 24 hours participating in and recovering from American Thanksgiving. It's kind of a great holiday, and one which the Onion rightly notes affords Americans the rare opportunity to eat unreasonabe amounts of food and watch football while yelling about politics. And, if you're anything like me, you maybe didn't spend the whole day watching football, instead lamenting that the NHL decides to take the day off and provide you so, so little hockey to watch.
But today's a different day. Thanksgiving is over, which means we're all out of thanks and it's time to start giving, or something -- it's sort of hard to tell what the message of Black Friday is but I think I've got the jist of it. With the NHL back after its brief hiatus, we can all breathe a sigh of relief.
And after tonight's matinee between the Minnesota Wild and the Winnipeg Jets, NCAA hockey gets back to it, too. At least, for some teams, like MSU Mankato and Alaska - Anchorage, who square off in a chilly November matchup that is sure to give us things for which to be thankful.
For the Mavericks, this season has been a mixed bag, playing a 6-6-2 start and struggling on home ice. Nevertheless, having only 2 losses in the past 10 games has been good for first in the WCHA (strange times). Tonight and tomorrow will be no sure thing of a homecoming for the Mavericks, who welcome Anchorage and look to jumpstart things in the midle of the season. The Mavericks may end up being not so thankful that they're in Mankato, as their play at home has been less than stellar so far, sporting a 2-3-0 record in 5 games.
Like the Mavericks, the Seawolves have struggled in their home building, putting up a 3-4-1 record in Anchorage. It has been a struggle for them all season, but the squad helmed by Head Coach Matt Thomas is decidedly improved over last year. On the road this weekend, they will have a chance to capitalize on MSU's difficulty playing on their own ice. Nevertheless, the Mavericks' play since the start of the season has shown a fairly steady inprovement and this weekend could bolster their position in the WCHA.
They've had troubles in this middle stretch of the season, but their improvements on defense and some more consistency on offense have made them a more challenging team to play against and that improvement should continue as the season progresses and Thomas becomes more and more comfortable behind the bench.
Despite their upward trajectory year over year, the Seawolves may be in the wrong place at the wrong time to play MSU. They fell last weekend against Penn State, taking a loss and a tie home and struggling to create offense, despite how porous Penn State looked at times.
While UAA has played well on the road, MSU looks to have turned a corner recently and looks more solid offensively and may be able to shake their at-home jitters against a Seawolf squad which has done well in opponents' home rinks. Anchorage has slipped in the standings lately, with only one win in their past three weeks, making the threat of their play as a road team a little less threatening.
It will be a balancing match for the Seawolves as they try to decide which area to focus on as MSU presents a multi-faceted problem for them. If MSU has its long-term strategy in mind, they'll take to Anchorage with a balanced attack and focus on putting pucks to the net from all over the ice. The Seawolves will face a big challenge suppressing those shots and protecting their netminder, which could take their attentiion off of breaking out and pushing the puck into the Mavericks' defensive zone.
If the Mavericks' play thus far this season is any indication, they may be just too much to handle for the Seawolves' on defense.Their ability to get the puck in, deep, and on net will create opportunities for a variety of shots.The key to converting those shots into goals and those goals into wins this weekend will be their ability to compensate for the absence of Zach Stepan, who may be out this weekend after being injured on Saturday in Northern Michigan. The Mavericks aren't struggling nearly as mightily with injuries as they have been throughout the early-to-mid season, which is promising as they look to improve their position in the conference and make a more serious challenge to stay atop the WCHA.
Despite the fact that there's not much in the way of NCAA hockey this weekend, there are still plenty of reasons to watch. On paper, the Mavericks' and Seawolves' matchup might not appear the most compelling or singularly interesting, but it pushes to the heart of where the WCHA is today. It's a conference which is establishing its identity, and the matchup between MSU and UAA is exactly that.
These two teams are establishing who they are, whether it is through their shooting strategies or their new coaches; both sides are working to something better and the only way to measure that kind of improvement really, is through wins. Whether they're teams on the top of their game or not is beside point, the real reason to watch this weekend is the same reason as we ever watch hockey; to see who emerges, who steps up, and how the puck finds the ice.
Update: An earlier version of this preview wrongly (very wrongly) had UAA hosting the Mavericks, which is patently false. The games will be in Mankato and I'll be sure to check the schedule more carefully in the future!