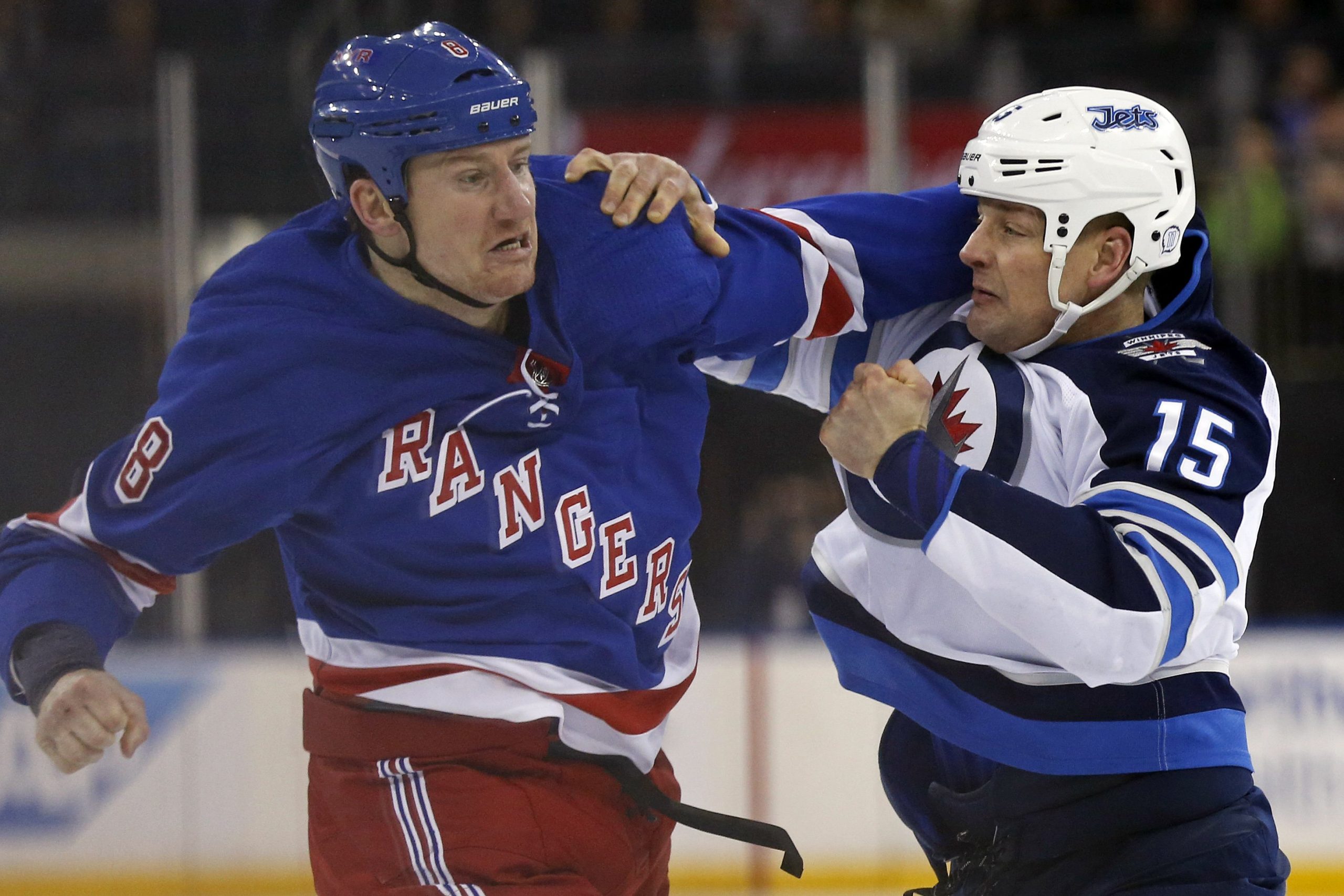 The Minnesota Wild made the signings of Burnsville native JT Brown and Blaine native Matt Hendricks official Sunday when free agency opened up. Brown signed a two-year, $1.375 million contract, and Hendricks signed a one year, $700k contract.
Brown turns 28 on Monday, and won a National Championship with the University of Minnesota-Duluth in 2011. Brown started his career with Tampa Bay, but was waived last season and finished with the Anaheim Ducks. Brown hasn't been an overly productive player, scoring 64 points in 309 NHL games.
It sounds like the contract is a one-way deal, but one would expect that either way Brown doesn't log a ton of minutes in St. Paul this season.
He could bring some much-needed speed and experience to the Iowa Wild.
[caption id=attachment_38367" align="alignnone" width="4276]

February 11, 2018; Anaheim, CA, USA; Anaheim Ducks right wing J.T. Brown (71) fights San Jose Sharks right wing Barclay Goodrow (23) at Honda Center. Mandatory Credit: Gary A. Vasquez-USA TODAY Sports[/caption]
Hendricks, 37, is a veteran with experience with Bruce Boudreau from 2010-11 in Washington, and is a 10-year NHL veteran, logging 581 games. Hendricks figures to be an extra forward type, fulfilling the Daniel Winnik-type role with the Wild, where Eric Fehr will fill the departing Matt Cullen's role.
Restocking the depth of this team and trickling down that depth to the Iowa Wild has certainly been made a priority for incoming GM Paul Fenton, as he waits for draft picks to restock the organization's talent ranks.
These players aren't exactly the 'tweaks' the fans may have been promised, but depth signings are important, and hopefully, these signings don't do anything to take away opportunities from some of the young, promising players that the Wild do have.
---