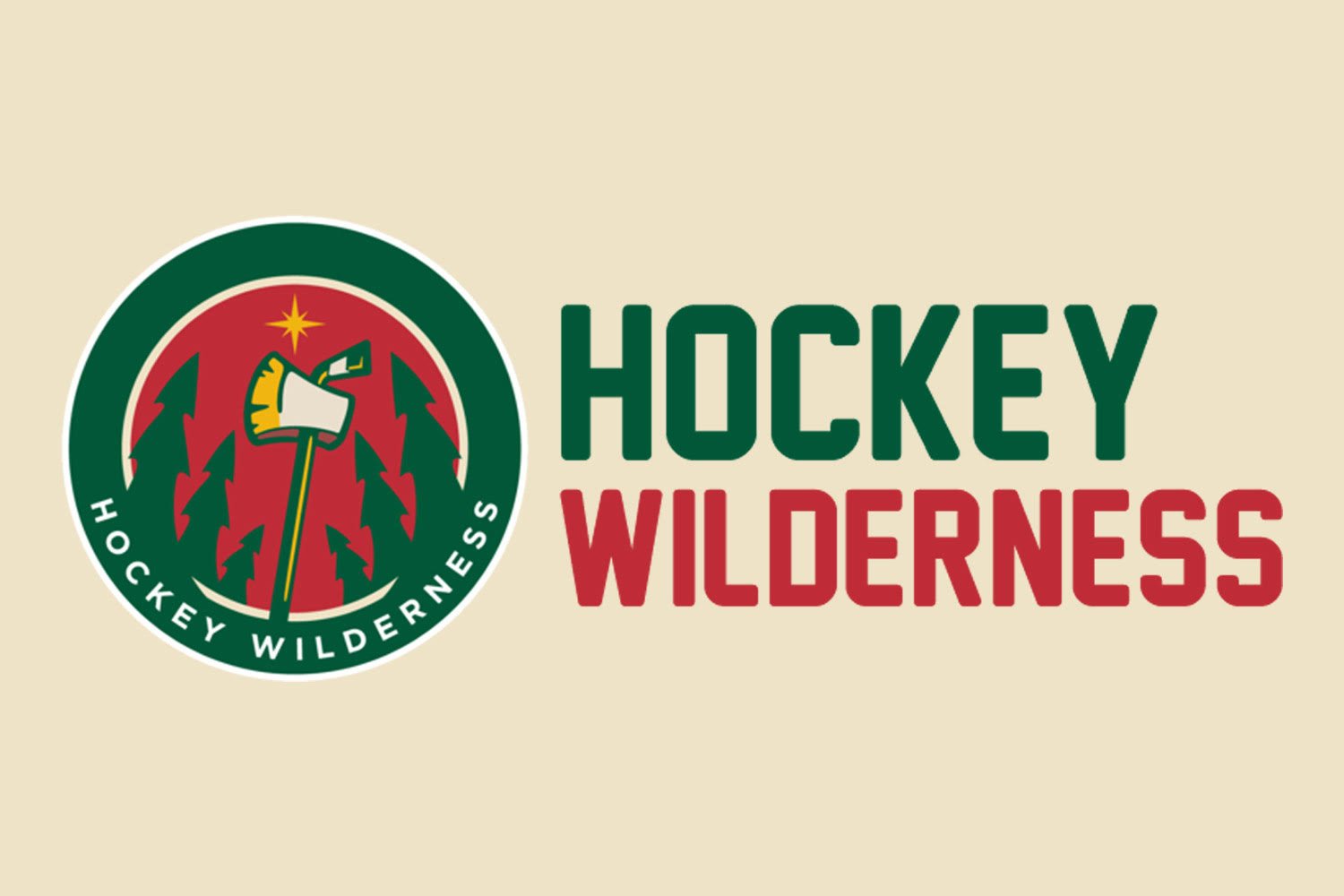 Team White - The Blueline
When trying to put together just over forty profiles prior to camp starting, I tried getting information from scouts and coaches alike. As you might have guessed, some teams are willing to give up information, some don't respond at all, and others only speak French (thanks Google translate).
Leading the charge is Carson Soucy, the former 5th rounder of the Wild back in 2013. He played a very limited role within the organization last year with the Iowa Wild, but the staff is eager to get to work with him. I'm sure he's just as eager, still hungry after the 2017 Frozen Four.
Another player I'm keen to watch is Gopher Jack Sadek, a former 7th rounder. Last year I went to a Wisconsin-Minnesota game intent on keeping tabs on Kunin, but in the end Sadek left me more impressed (relatively). He looked sound defensively and comfortable with the puck, something that can be lost on a young player in a premier program, but also what you expect from a guy drafted out of high school. Here's the White Defense:
Draftees
Carson Soucy #60 (2013 - 5th round)
Nationality: Canadian
Contract Status: 1st year of two-year ELC
Last Team: Minnesota-Duluth (NCHC)/Iowa Wild (AHL)
To say that the expectations are high for the former alternate captain for the national runner-up Bulldogs would be an understatement. But expectations are good, and high ones at the right place can push a player beyond what they think they're capable of. With just three games in the AHL under his belt, Iowa head coach Derek Lalonde thinks that Soucy will be competing for a top-four spot in Des Moines this season.
In his final year in Duluth, Soucy garnered just 15 offensive points, the same as former 6th rounder and Bulldog teammate, Avery Peterson...who is a center. His offensive game isn't dazzling, but he stands an imposing 6'4" off skates and is no beanpole at 210 pounds. He bruises people and finishes checks. He was also a part of a UMD defensive corps that surrendered less than 100 goals in the 2016-17 NCHC season. Their 95 goals allowed was only bested by eventual National Champion Denver Pioneers with 80. Their shot suppression in terms of shots saved on net per game (25,12) was also one of the better ones in the league.
Although his numbers from the blueline aren't all as impressive as some of the guys in the offense hungry WHL, Soucy will get tutelage from Alex Grant and Ryan Murphy who Minnesota added to keep pressure on Reilly and Olofsson throughout the season (the blueline debates are going to be fun). Grant is touted as one of the best offensive defensemen in the AHL, scoring 49 points for the Providence Bruins last season. Maybe mixing up the parings will allow for Soucy to have to set ups and develop that offensive part of his game to couple with the physical one.
Jack Sadek #71 (2015 - 7th round)
(not everyone gets a picture)
Nationality: American (Lakeville, MN)
Contract Status: Rights retained (NCAA - ineligible for contract)
Last Team: University of Minnesota (Big Ten)
Jack Sadek is just one of several Lakeville-natives to be featured at this year's camp. I'm not from Minnesota, so I'll have to assume that if you're playing hockey at Lakeville North, you're going places. Like Justin Kloos, Sadek decided to go to Minnesota and play for Don Lucia.
In two seasons, he's seen his play double and his offensive production double (in overall points at least). He's another guy with solid size at 6'2" and can probably get close to breaking two bills by the end of his senior season. Couple that with skating and stick-handling ability, and you might have yourself a nice defensive prospect come 2019.
As a team, Minnesota had the lowest goal total in the Big Ten, just north of 100 at 104. Again, plus/minus shouldn't be the biggest contributor to assessing talent, but when his point total is that low and his differential shows that when he is on the ice, he's contributing whether it's stifling offensive rushes or holding the puck in the offensive zone.
Braydyn Chizen #75 (2016 - 7th round)
Nationality: Canadian
Contract Status: Rights retained/Unsigned
Last Team: Kelowna Rockets (WHL)
The Wild took a chance on Braydyn Chizen in the 7th round of 2016 most likely with the intention of finding a guy with a size and tenacity and hopefully build upon his skills as a hockey player. A name that should never be thrown around lightly (maybe a bad choice of words) is the Boogeyman, another former 7th round pick playing in the WHL. From 1999 to 2003, Derek Boogaard had similar stats as Chizen, though he never hit that decade total. What Boogaard also did was rack up a lot of PIMs (his junior career high was 245).
Boogaard was also just an inch taller than the St. Albert, Alberta native, but also had a hundred pounds on him at the end of his life. The fighter is a relic these days, but after talking with Kelowna's head coach Jason Smith, Chizen could provide that last breath to the "enforcer" role while also being a valuable locker-room guy:
Sometimes work ethic is enough to get you places, and maybe there is somebody at the professional level that can take Chizen and make him a depth guy who can go out and get 15 points in a season and rile the crowd up. Either way, he still has another year of eligibility in the WHL.
Slinging it in Canada
Artem Minulin #34
Nationality: Russian
Contract Status: Undrafted (2017)
Last Team: Swift Current Broncos (WHL)
The other Russian taking part in the prospect camp, 18-year-old Artem Minulin played a large offensive role in the Swift Current Broncos' huge 30 point turnaround season under first year coach Emanuel Viveiros. Minulin was the team's fifth leading scorer with 42 of his 50 points coming via the assist. Viveiros' mantra probably went something like "scoring over defense".
And score they did, putting up 247 goals (highest total since 2013), and play defense they did not, allowing 239 goals as a team (haven't allowed less than 200 since 2012). If you like percentages, the young Russian defender had a hand in 20.24% of Swift Current celebrations. Plus/minus generally isn't the best way to guage defensive ability, but his +28 on the year also bests the team's collective +8, allowing some good direction regarding his defensive play.
He was a teammate of Sokolov on the Russian Selects U20 squad, but it was his first time representing Russia since 2015. If going the way of developing him for the next level, he adds some size with a 6'2" frame and hovering around 200 lbs.
Brennan Menell #68
Nationality: American (Woodbury, MN)
Contract Status: Undrafted (2015)
Last Team: Lethbridge Hurricanes (WHL)
Woodbury-native Brennan Menell comes to camp fresh off of a 71 point season, enough for third best on the Lethbridge Hurricanes who finished second in the Central Division under Brent Kisio. The next closest defenseman in terms of point production was Calen Addison who had 33, but he's only turned 17 in April (eligible for 2018 draft).
Of those 71 points, Menell led players to the scorers table with 59 assists, enough for 10th in the entire league and the most by a defenseman. In terms of offensive production, he increased nearly 20 points (+18) since joining the Hurricanes from Vancouver this season. Of the 280 goals scored by the Hurricanes this season, no less of than 25% of them happened without the help of Brennan Menell.
The knocks are the same old ones. He's small. At 5'11 and 172 lbs, he's not going to be putting guys like Greenway up against the boards when they try to enter the zone. He's not yet 20 and only turned 19 at the end of May, so he still has a year of eligibility left in the WHL. One thing to be concerned about however, is that he did post a positive plus/minus at 10, but when you're on the ice for 25% of the goals, you'd think that his defensive game would have that up a bit higher. Lethbridge's goal differential of 27 is respectable, but it was for a team that finished second in the division to Medicine Hat, who had a staggering GD of 102 (Mason Shaw and Matt Bradley).
Collegiate Commits
Alex Green #82
Nationality: American (Chicago, Illinois)
Contract Status: Committed to Cornell University (NCAA - ineligible for contract)
Last team: Lincoln Stars (USHL)
The only guy from my home state to be invited to the prospect camp. The "Prairie State" still puts out a guy every once in awhile. After three seasons in the USHL, the former product of Chicago Mission, Alex Green will go after that Ivy League degree at Cornell in the ECAC, fresh off of a top four league-finish.
He has some decent size to him as far as a frame at 6'2" but is a bit underweight for his size at 177 lbs. Size doesn't generally matter...only if you have the stick to prove otherwise. As a member of the Lincoln Stars, there weren't any teams that were game planning for an offensive onslaught from him. Then again, he was an All-American for a reason, and points aren't everything. Hopefully he'll be able to add the offensive parts to his game while attending one of the best schools in the country.
Noah Ganske #86
Nationality: American (Bloomington, MN)
Contract Status: Undrafted (2017)/Uncommitted NCAA
Last Team: Bloomington Jefferson High School
Of the two "kids" attending camp out of high school, he's the only defenseman. Playing for Bloomington Jefferson, Ganske has remained a consistent offensive player with a high school career set at 1.00 PPG for the regular season.
When I asked coach Lalonde about any advice he'd have for the high schoolers coming into camp, he responded with "opportunity". This is a great chance for guys like Ganske or Huff to test their mettle against proven collegiate, professional, and major junior players. The good thing is that there isn't much expectation for a player like Ganske: he's green, he's young, and he's not playing with the intention of trying to earn a contract. Loose, that's what he'll want to be.