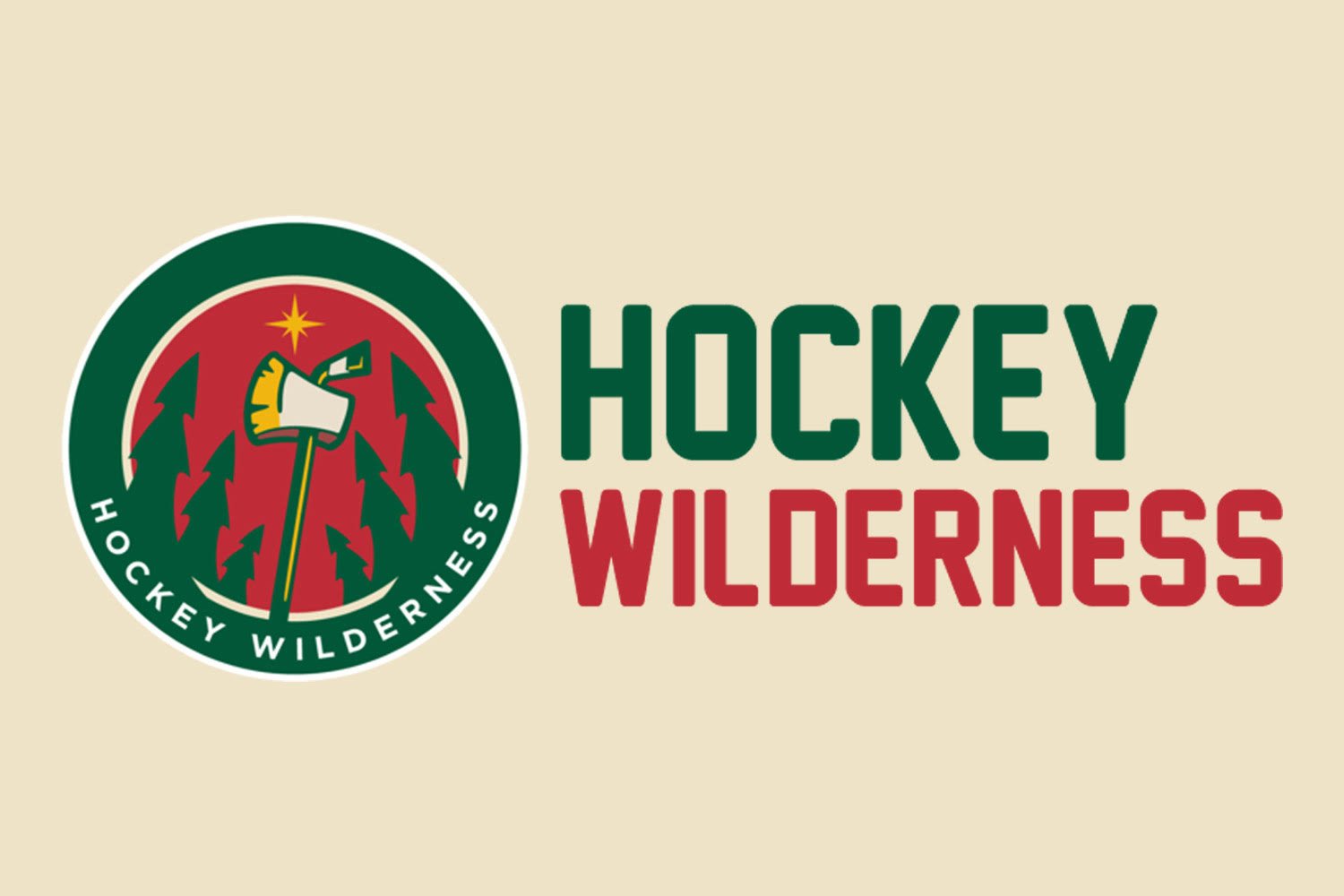 Team Green
Team Green will feature the larger tandem of goalies Ádám Vay and Déreck Baribeau; both stand at 6'5", but Vay has the size advantage at 228 lbs. He's a big boy who should take up a lot of space, but still allowed a few goals during the 2017-18 season splitting time for the Quad City Mallards in the ECHL. Baribeau comes in as a guy getting an opportunity to make up for going undrafted this year despite being ranked in NHL Central Scouting's Top Ten for North American netminders.
Ádám Vay #93
Nationality: Hungarian
Contract Status: 2nd year of two-year ELC
Last Team: Quad City Mallards (ECHL)
Hungarian Ádám Vay is an intriguing prospect attending this camp as one of the few guys with an ELC that hasn't spent any time in Des Moines (Defenseman Gustav Bouramman is the other). He came over to the States in 2013 before signing said ELC in May of last year for two years. He's only making $70k while playing in the Quad Cities, but he's a goalie I'd like to see start to get minutes for Lalonde's team in the AHL.
Minor league stats, especially in a league like the ECHL can lead the eye to make some inferences that can undermine player value at first glance. Yes, there are guys like Riley Gill (Northville, MN) of the Allen Americans who posted a 0.935 SV%, 2.22 GAA in 43 games, but then there are also netminders like Anthony Peters of the Florida Everblades who won 31 of his teams 41 games with a SV% of 0.895 and GAA of 3.11. Sense, there is none.
Since Vay started 39 games this season, I used the benchmark of 30 starts with to create a better picture of how he matches up against ECHL talent. I've also included teams that didn't make the playoffs because there are some like Michael Houser in Cincinnati with a high SV% of 0.919 and a GAA of 2.58 who missed the postseason.
Of the list of 33 eligible goalies, a third of them had a GAA under 3.00 (league average was 3.02), including Vay's battery partner, C.J. Motte (who is not attending camp) with a 2.68 GAA, 0.917 SV% in 36 games. Vay's 3.03 GAA is around the league average. In terms of SV%, there are 14 goalies with a percentage below .900. Once again, Vay is a middle-of-the-road guy at 0.900.
Where there is concern is that CJ Motte, who is only 25, got the chances (albeit two) in the AHL last season and got all the starts (5) in the Kelly Cup run. As with Déreck Baribeau, Vay's only advantage seems to be with his size and his age. He'll be a guy to watch against forwards like Jordan Greenway at camp.
Déreck Baribeau #94
Nationality: Canadian
Contract Status: Undrafted (2017) - Free Agent
Last Team: Québec Remparts (QJMHL)
The L'Ancienne-Lorette, Québec-native is a goalie who has had a lot of high expectations, but appears to have fallen flat when it comes to results. He was a top five pick in the Q's 2015 entry draft by Val-d'OR after earning the best SV% in the QMAAA. Since then, he's played with two different teams. Despite the slight improvement in his statistics after being dealt to the Québec Remparts, Baribeau's overall SV% flutters closer to .890 than 0.900.
Prior to the draft, he was the 10th ranked North American goalie by NHL Central Scouting and joined Dayton Rasmussen (Eden Prairie) as the only goalies in the top ten not to be selected. To be fair to Rasmussen, Wild prospect Aleš Stezka got the majority of the reps for Chicago on their way to a Clark Cup title. Players ranked behind Baribeau that were drafted were Jordan Hollett (15th - OTT, 6th round), Matt Villalta (16th - LAK, 3rd round), and Jeremy Swayman (12th - BOS, 4th round).
Team White
Team White features the smaller goalie battery of Ryan Edquist and Jake Kielly who stand at 6'0" and 6'2" respectively. Both are Minnesota natives and both are playing some college hockey out east to refine their game and are hoping make an impression on the Minnesota development staff. Edquist played a reserve role last season whereas Kielly got the opportunity to be the starting netminder as a 20-year-old freshman at Clarkson University.
Ryan Edquist #91
Nationality: American (Lakeville, MN)
Contract Status: Undrafted (NCAA - not eligible for contract)
Last Team: Boston College (HE - NCAA)
Like Kielly, Ryan Edquist worked through the USHL junior program which usually sends guys to develop at the NCAA level before taking a crack at the professional ranks, playing one full year for the Madison Capitols after graduating from Lakeville North.
In his first year with the BC Eagles in Hockey East, the 19-year-old freshman spent the season backing up Joseph Woll, a third round pick for the Toronto Maple Leafs in 2016. Despite only playing in eight games last season, the big number that stands out is a sub 2.00 GAA, albeit in a limited sample size. After speaking with the Boston College athletic department, the coaching staff is still high on the former high school All-American. Eagles Asst. Coach, Mike Ayers, said of the Lakeville-native:
"Ryan is someone who has dramatically increased the depth of our goaltender position at Boston College. To be successful, you need a pair of netminders you can count on and he's someone we deeply trust. Ryan's best asset is he is extremely coachable and pairing that with his athleticism makes him a very valuable part of our program."
Sounds like Edquist is willing the learn, is at the program to do it, and is behind a guy who the Maple Leafs saw enough in to take him in the third round of a draft where they got Auston Matthews.
Jake Kielly #92
Nationality: American (Eden Prairie, MN)
Contract Status: Undrafted (NCAA - not eligible for contract)
Last Team: Clarkson University (ECAC - NCAA)
Like Stezka, Jake Kielly is a former USHL champion, stonewalling opponents through the 2015-16 postseason for the Tri-City Storm with a 0.950 SV% and a 1.64 GAA (Stezka went 0.934/2.04). He also better statistically in the regular season in a side-by-side comparison with Stezka. However, Stezka has the size advantage and international pedigree.
For Clarkson, Kielly was thrown into the number one role quickly, starting 36 games for the Golden Knights who finished in the middle of the pack in the ECAC. He also earned "Rookie of the Year" honors for the squad. When looking at the numbers of SV% and GAA, the conference is pretty consistent with who the good teams were and a who the bad teams were. Something to look at, however, is Kielly's 2.56 GAA, which was (slightly) better than Alex Sakellaropoulos' 2.60 for Union College who finished second behind Harvard.
Of the 112 goals scored on the Golden Knights this season, only 86 came against Kielly in net. His 916 saves were also higher than the save totals for the true number ones for Harvard, Union, and Cornell and near the 934 tandem saves for Quinnipiac. The only netminder for a team that finished ahead of Clarkson with more saves was Kyle Hayton of St. Lawrence who made 1018 saves this season (0.929 SV%, 2.88 GAA) for the 5th place Saints.
Left off of the camp roster are former 2015 4th round pick Aleš Stezka who was rumored to have signed with Bili Tygri Liberec of the Czech league; a deal that was voided and led to his suspension for a game during the Clark Cup Final against the Sioux City Muskateers. Also on the absentee list are C.J. Motte, who got the postseason nod over Vay in the ECHL and Steve Michalek, who is still an unsigned RFA that played 30 games behind Alex Stalock in Iowa last season.