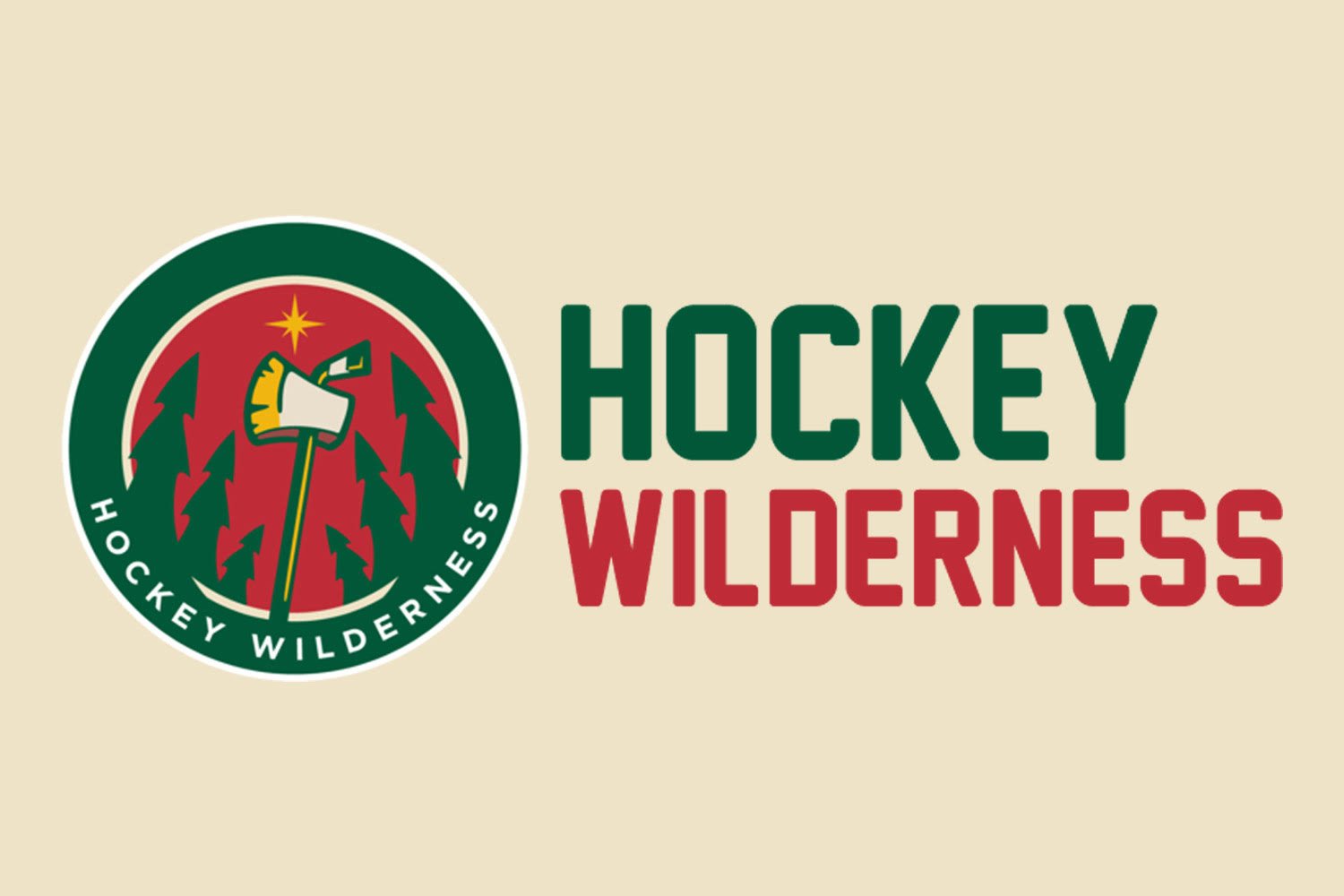 We're still in the early part of the season, trying to evaluate what this team is made of, and what we should expect. There have been predictions about the offense, the defense, the goaltending. There have been investigations into the early results of the power play and the penalty kill. We're still trying to gather data and put pieces together. I'm going to look at one of the often overlooked elements of a hockey team — how good their haircuts are.
Often considered a key factor in high school, hairstyles don't get as much attention in the pros. Judging good hair is one of my areas of expertise, so I thought I'd take a look and see what we can learn. It won't tell us anything about how good the team is, or how well they'll do in the standings. But it can help with something much more fundamental — how much should we like these players? A good haircut can make a real difference in overall likability.
Likability impacts what mistakes we forgive, what we consider dirty play, what we consider bad luck or bad decision making. It's one of the least tangible intangibles, and completely subjective. Getting any real measurement on likability is a fool's mission. That's why I'm going to grade all of the Wild player's haircuts, and save you the trouble. You can thank me later.
All grades are out of ten, with ten being perfection, zero being the worst thing to ever happen, and 3.3 to be a picture of sad pugs. Players are listed in alphabetical order. I decided to evaluate anyone I expect to play for the team, which includes some young men not on the current roster. I am not taking away points from them, even though all haircuts become worse simply by existing in the state of Iowa.
I am using the 2016-17 season headshots available on the Wild's website, which puts everyone on a level playing field in terms of lighting and styling opportunities. It was school picture day, they all knew it was coming, if they didn't try it was their own fault.
Jonas Brodin — 8.2/10
My child looks so grown up! I was not prepared for this. I'm gonna cry. This is a nice, cute haircut. He looks all soft, and just a little bit messy. Also, he's, like, scruffy, and it isn't embarrassing? I'm confused. They grow up so fast.
Charlie Coyle — 9.2/10
Oh what a nice boy. Curls or no curls is a major argument among people who think Charlie Coyle is cute, and I am fully on team no curls. It isn't an exciting haircut by any means, not at all risky, but it works for him. Deductions for such a low degree of difficulty, but still, very cute.
Zac Dalpe — 8/10
Fun fact: I did not know what Zac Dalpe's face looked like at all until I sat down to write this article. He isn't not cute. I did not need to know that. He has pretty good hair! Excellent volume, well styled, I'm impressed. I didn't know that Zac Dalpe could impress me, but wow. Wow.
Devan Dubnyk — 6.4/10
Would we call this hairline a severe widow's peak, or just receding? He doesn't make any mistakes here, but also it isn't good. It's a passing grade, but nothing to get excited about.
Matt Dumba — 7.7/10
This feels low to me, does this feel low to you? He's a cutie, but this haircut isn't anything special. He's had better haircuts. The cut in is fine, but isn't as neat as it could be, and the whole thing is just fine, but not special. He still has a great beard, and the some of the best eyelashes I've ever seen on someone not wearing makeup, but the haircut is just fine. This number might be skewed because I expect a lot from him.
Joel Eriksson Ek — 5/10
I do not think this child knows what to do with his hair. It would be remiss not to mention his general resemblance to a skull/the actor Bill Skarsgard but with worse cheekbones. That gives him something to work with, but then his hair is just so… Fluffy? But in a bad way. Like, it makes me wonder if he's using the right shampoo. I don't know what I'd suggest to make it better, but he's very young, and there is still plenty of time for him to figure something out.
Christian Folin — 4.5/10
I don't understand his face without a full beard. It just doesn't make sense. For a while his Instagram avatar was a picture of Ragnar from Vikings, who has the best hair on television. Inviting comparisons to that greatness was a bad idea. Folin looks like an ordinary guy with a moderately bad haircut, not a warrior babe.
Mikael Granlund - 2.8/10
Oh honey. No. No. You don't need to do this to yourself. I've spent a lot of time thinking about Mikael Granlund's hair, because it is distractingly bad, and I can say with some certainty, he isn't suffering due to a lack of effort. He's trying very hard, and I can almost respect that. He just has no idea what he's doing. The length is not optimal, and that's far too much product. He really needs to figure this out. I have some suggestions — ditch the gel. Seriously. It's an awkward length, but when messy that sort of works. Or he could cut it, which might be better, but not if he keeps on putting terrible product in it, which would be a real concern. I wouldn't trust a shorter cut to actually make things better, it all depends on the styling. I'd also like to offer one radical suggestion, inspired by a friend of mine who has a lot of feelings about Harry Styles: let it grow properly. Actually long hair might be beautiful, I really think that's a possibility. Or it could be worse than ever,  but he might as well try it, because what's going on now isn't working.
Tyler Graovac — 7.9/10
Hey, that's a nice haircut. I don't know why I'm surprised, but I am. The styling is incredibly asymmetrical, but intentionally so. I'm not sure that's a great decision, but it's neat, and there isn't too much gel. I'm impressed. Why can't Tyler Graovac be more impressive like this all the time, that would help.
Erik Haula — 5.8/10
The haircut itself is fine, but he got docked for that hideous goatee. It makes him look like a pirate, but in a bad way. I held my hand over the screen to cover his mouth, and the haircut on it's own is fine, possibly even good, but that this is so distracting, I just can't. No. SHAVE.
Mikko Koivu — 7.1/10
Mikko Koivu does not have a haircut, he just has hair. It grows, and he has someone stop it from doing anything that could be construed as interesting. It's just there, all blond and captainly.
Darcy Kuemper — 8.5/10
Huh. I think he might have actually figured this out? The undercut is not new, but in the past it registered as Not Good. However, this is quite pleasant. Maybe his smile is distracting me, but overall it's neat, and attempting to be interesting, and I'm impressed. Good work, strong improvement.
Nino Niederreiter — 7.8/10
I was slightly surprised by this number, I know he can be much more cute than this. I think this is a bit too much gel. He's the kid who knows it's picture day, and is trying really hard, and winds up looking dorkier than usual. The haircut itself is fine, he just needs to relax a little. Don't worry kid, we think you're cool.
Zach Parise — 7.3/10
This is actually kind of messy! Which I appreciate. It's so close to going into a superman curl in the front, but instead he looks rumpled instead. He has the opposite problem of Nino, just a little bit more effort could make a big difference.
Jason Pominville — 8.4/10
This is an actual haircut, with some real ideas behind it. It's like, the nice dad version of an undercut. Short on the sides, curls on top. There have been points in his career where he honest to god looked like a poodle, and this is such a huge improvement. Extra points for taking a risk and showing growth as a human being.
Nate Prosser — 1/10
I'm not going to say anything mean. I'm not going to say anything mean. There isn't really anything to judge. It's good that he's realized this instead of clinging to something that's gone. If you don't have anything nice to say don't say anything at all. My grandmother is so proud of me right now.
Teemu Pulkkinen — 5.7/10
I have to admit, I don't feel like I've fully come to terms with Pulkkinen's hair yet. It sure is something, straddling the line between an undercut and a proper mohawk, but somehow failing at both. Also he is aggressively blond. On a team full of blondes, this is the first time I was startled by it. This could be because he is new, and I'm just not used to it yet. Ask me again what I think in January.
Mike Reilly — 4.6/10
This is a fine haircut, but the elevation freaks me out. I think this is a me-thing, not an objective haircut observation, but like, it really freaks me out. He already has a very rectangular face, and having his hair like that just makes it longer, and it really freaks me out. The more I stare at it the weirder I find it. He was a point and a half higher before I got to staring.
Eric Staal — 4/10
If I didn't already know Eric Staal is a big Nickleback fan, I would know this just from looking at his hair. Bro, it is 2016. This is not a good idea.
Marco Scandella — 8.6/10
Hi. I'm an objective human being whose opinions you can trust. I am not stunned by Marco Scandella's face. I can be critical. That's slightly too much gel. The fact that the line of the undercut does not follow his natural hairline is not a good decision. His beard is very full, almost too full, if that's possible? I can write words about Marco Scandella's appearance that don't make me seem super weird. Cool. I give up.
Jordan Schroeder — 6.4/10
It's very neat, but very boring. I am going to blame that on the military influence of St Thomas Academy, because I like blaming them for things that upset me. He has a passing resemblance to the rapper Sims, but Sims has really cool weird hair, which just makes Schroeder more disappointing.
Jared Spurgeon — 8/10
Tony asking me to evaluate Spurg's hair for the podcast is what started this all, so complain to him if you aren't enjoying this article. I actually gave him a higher number here than I did then. In comparison to his teammates it's quite a nice haircut. Nothing flashy, just a nice soft small dad haircut. Also he seems pretty dedicated to having a mustache this year, which is objectively Bad, but I find that charming. I know I'm wrong, don't @ me.
Chris Stewart — 7.5/10
A perfectly acceptable haircut, elevated by an incredibly impressive beard. That beard makes a statement, the haircut can be quiet and stay out of the way. That beard is so ginger, and so pointy, I am in awe.
Ryan Suter — 5/10
Ryan Suter has never heard of a haircut. The last time he thought about his hair was forty-seven years ago. He doesn't farm hair, he farms soybeans. He doesn't get haircuts, he mows the lawn. He has no idea what he looks like, and thinks that's how it should be. Having a haircut sounds flashy, he would never.
Jason Zucker — 8.3/10
Jason Zucker has a reputation for being a perfectionist, and like, you can just tell that he cares about these kinds of things. That is a good haircut. It is not inspiring, or revolutionary, but it is very well done. It's carefully styled, and his beard is well groomed, and overall, you can tell that he's put in the effort, and I appreciate that.
In Conclusion:
Wow, what fun. I hope you use these very shallow but seriously considered assessments as a part of your player evaluations throughout the season. I hope you found this helpful. I hope this inspired you to advance better hair throughout the world. I think I'm going to dye mine blue.