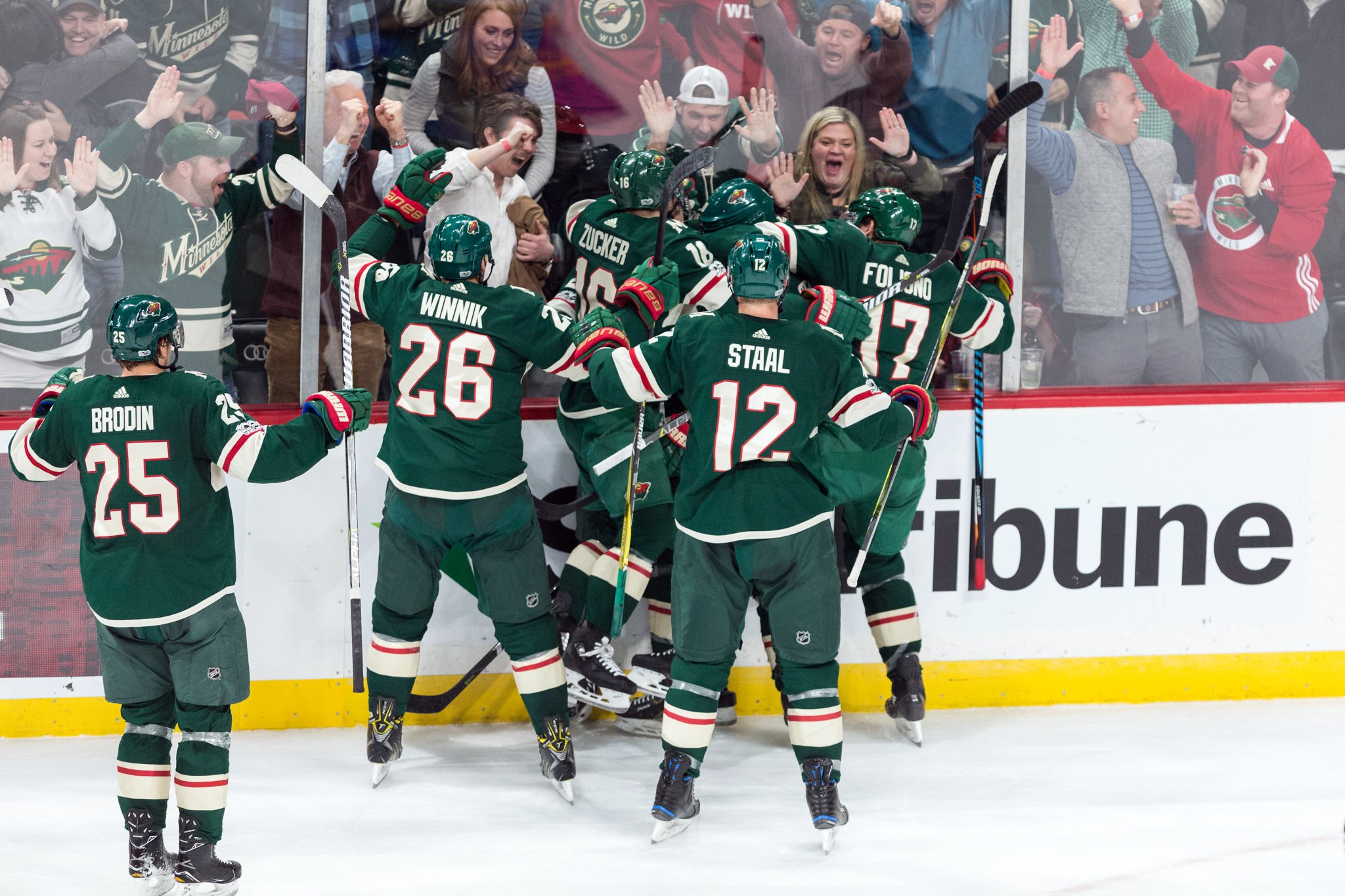 The Minnesota Wild announced on Wednesday their schedule for the 2018-19 preseason.
Minnesota's schedule will consist of seven games, three of which come at Xcel Energy Center in St. Paul. One of the games away from St. Paul will be played at Wells Fargo Arena in Des Moines, home of Minnesota's AHL affiliate - the Iowa Wild. That game against the St. Louis Blues will take place on Wednesday, September 19 at 7 PM.
Here is the full schedule:
2018-19 MINNESOTA WILD PRESEASON SCHEDULE
Date Opponent Location Time (CDT)
Monday, Sept. 17 at Winnipeg Jets Bell MTS Place 7 p.m.
Wednesday, Sept. 19 St. Louis Blues Wells Fargo Arena (Des Moines) 7 p.m.
Thursday, Sept. 20 Dallas Stars Xcel Energy Center 7 p.m.
Saturday, Sept. 22 Colorado Avalanche Xcel Energy Center 5 p.m.
Monday, Sept. 24 at Dallas Stars American Airlines Center 7:30 p.m.
Wednesday, Sept. 26 Winnipeg Jets Xcel Energy Center 7 p.m.
Friday, Sept. 28 at Colorado Avalanche Pepsi Center 8 p.m.
Per Michael Russo of The Athletic, the regular season schedule for 2018-19 is slated to be released next Thursday, June 21.
Stay up to date on the Wild offseason with Giles & The Goalie!