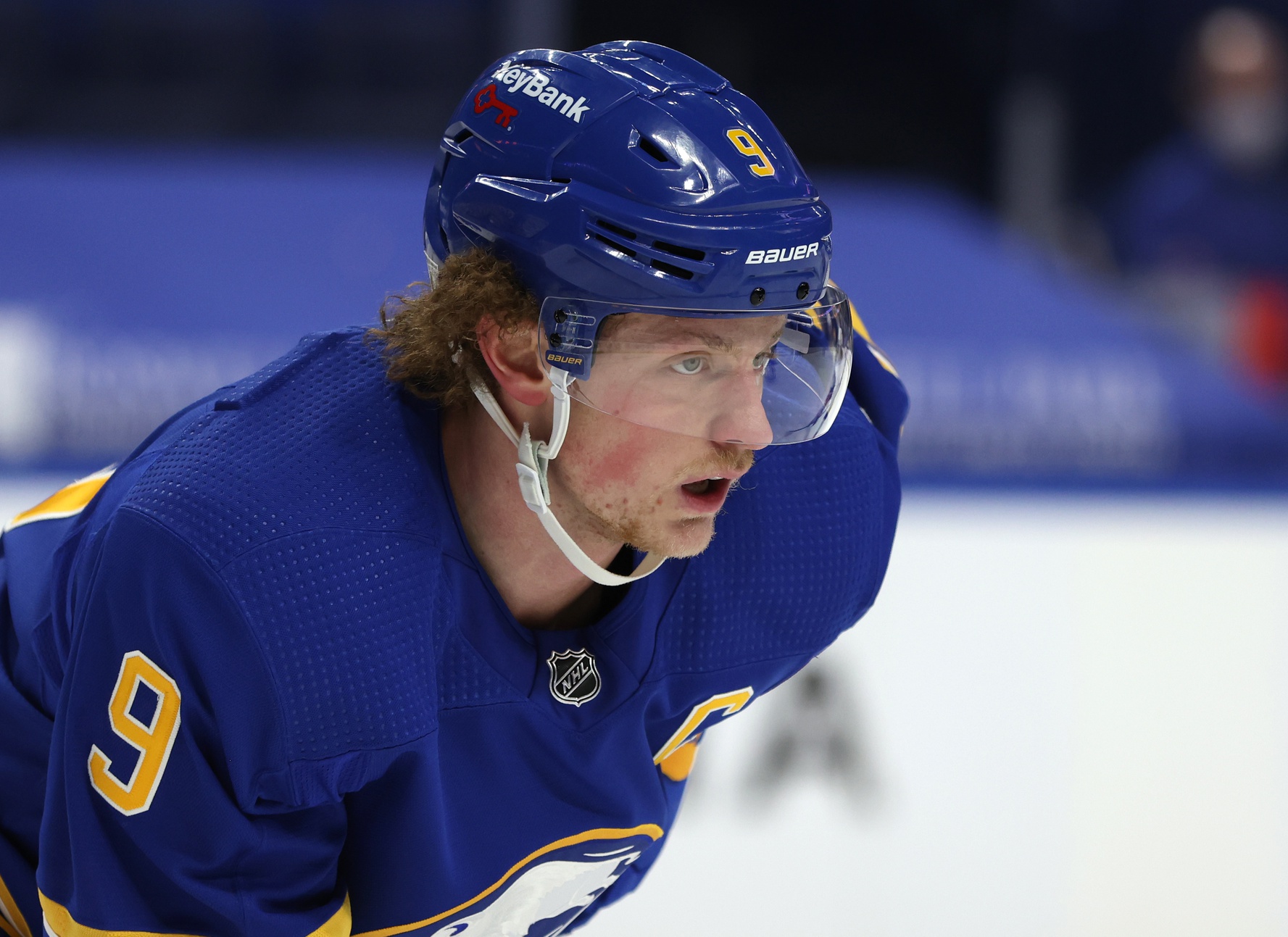 The Minnesota Wild are actively pursuing disgruntled star center Jack Eichel. This isn't surprising news because they have desperately needed a No. 1 center since their inception and have the assets to make what would be a franchise-altering move. This is a rare opportunity for a player of his caliber to be available. On top of that, he's 24 years old and has five years remaining on his contract.
The Wild should be active in trade negotiations, right? Not so fast. Any deal to acquire Eichel will come with immense risk. It has been well-documented why this deal is so risky. He has a herniated disk that has caused some disconnect between him and the Buffalo Sabres organization.
There has yet to be a resolution, and he's not happy with how they have handled the situation. Add to the fact that the Sabres haven't released medical records to interested teams, and some meaningful red flags should discourage the Wild.
The cost to acquire Eichel comes with a whole different kind of risk. The current ask from the Sabres is four assets at minimum. We're talking two roster players plus prospects and draft capital. Bill Guerin has continually said that he doesn't want to mortgage the future to improve the center position.
The Sabres would probably ask for Kevin Fiala, Jordan Greenway, a prospect like Matt Boldy or Marco Rossi, and a first-round pick in exchange for Eichel. They should absolutely drop out of the sweepstakes if this is what it takes.
If they want Eichel, Fiala will ultimately end up with a new zip code, whether he's included in the deal or traded elsewhere to open up additional cap space. The problem is that the Wild can't win a Fiala trade. Is the difference between Eichel and Fiala worth three additional assets? The Wild are simply better off elevating Joel Eriksson Ek and finding a center in free agency.
Eichel's character is a whole different matter. The perception of his character is somewhat concerning around the league. That's not great for his reputation, and it certainly should be a concern given that Guerin is focused on establishing strong leadership in Minnesota.
Now that we covered the risks, let's look at why the Wild need to stay away from Eichel. It's not just because of the assets it would cost, or his injury, or character. It's not even about his cap hit. It's because of the chance they have of creating a contender with him on the roster.
What does a hypothetical post-Eichel trade outlook look like?
If the Wild were to acquire Eichel, Fiala, and Matt Dumba would have to be moved -- either as part of the package or traded for cap space -- before the 2022-23 season when the Zach Parise-Ryan Suter buyouts become just over $13 million. Mats Zuccarello, Jared Spurgeon, and Jonas Brodin all have no-move clauses. Eriksson Ek signed an eight-year extension, so there's no way they are moving him. And Kirill Kaprizov is untouchable.
This is exactly why Dumba and Fiala would have to be moved. There isn't much flexibility, and they would have to open up substantial cap space despite Victor Rask coming off the books next year.
Here's what the roster would like next summer:

Forward Cap Hit: $36.88 Million
Defensemen Cap Hit: $14.37 Million
Goalie Cap Hit: $4.39 Million
Parise/Suter buyouts: $12.74 Million
Available Cap Space: $13.12 Million
Not only do the Wild lose two key players, but their defensive core will be depleted, and they will have to sign a bunch of cheap depth players. The Wild would essentially have just over $13 million to fill four forward spots and three defensemen spots. They also would have to give Greenway (unless he's moved in such a deal), Kaapo Kähkönen, and Nico Sturm slight raises.
This is why an Eichel trade is unrealistic at this point: The Wild can't build a contender around him. Sure, hopefully, some prospects with league-minimum deals help push the Wild over the top, but one of Rossi or Boldy would have to be included as part of the Eichel package. So, that leaves you with Calen Addison, possibly Brennan Menell, and one of Rossi or Boldy to build around internally.
Let's be clear: Eichel is arguably a top-10 center and would completely transform this franchise on a line with Kirill Kaprizov, but the Wild don't have the ability to make this move with the existing contracts on the books. They can't afford to lose several key players to acquire a No. 1 center. Furthermore, making a move for him will cause bigger cap problems in the future and could prevent them from being a contender.
The Wild's best option is to stay the course and continue building from within by stockpiling elite talent in the draft. There's a good chance that their three best prospects (Rossi, Boldy, and Addison) will be on the roster at some point next season. They can still upgrade the center position this summer without mortgaging the future too.