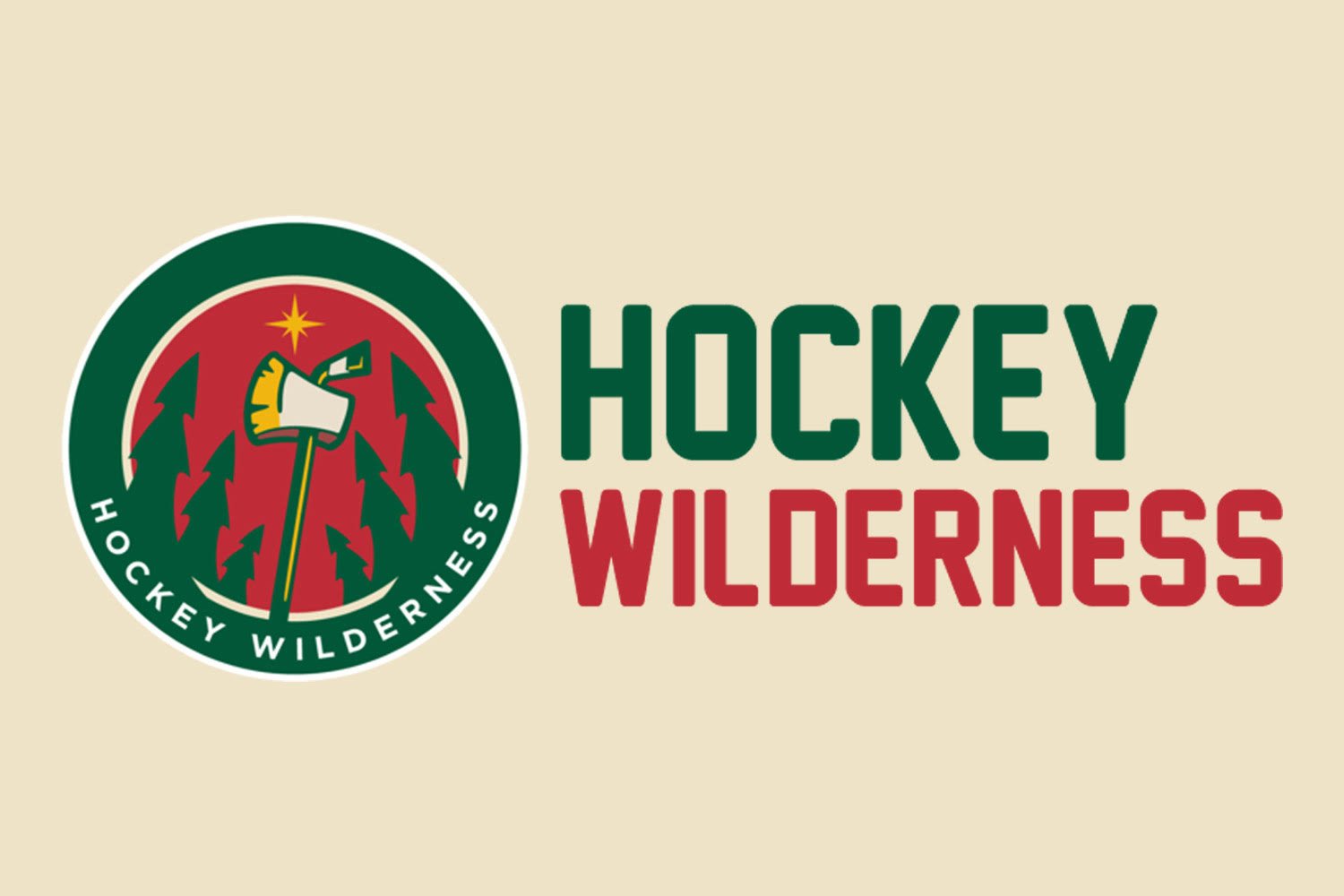 Last season, there was a battle over the soul of the fourth line. What started out as a defensive line prominently featuring Kyle Brodziak, Matt Cooke, and Ryan Carter ended up morphing throughout the season. There were times where it was indeed defined by grittiness, such as when Brett Sutter and Stephane Veilleux were used as injury call-ups. There were times when it was used as an alternative to benching a struggling Nino Niederreiter and Charlie Coyle. There were times when the line was defined by speedy secondary scoring, when Jordan Schroeder and Justin Fontaine assumed that role.
This season, not so much. Erik Haula has the speed and skill to score in this league, but with his wingers, defense and grit rules the day on the Wild's fourth line. Ryan Carter is a superb penalty killer in particular, whereas Chris Porter is the classic Mike Yeo Energy Guy™. They've been a work in progress, but the general consensus is that they're improving as they grow into the role of "Shutdown Line".
However, the Wild already have a line that looks capable of being used as the team's primary defensive line. Jason Zucker, Mikko Koivu, and Nino Niederreiter have been lauded for their many scoring chances on offense, but what's going relatively unnoticed is how incredible they've been in terms of shutting down their opponents.
If your eye test is showing you that Koivu's line is dominating the play, you're absolutely, 100% correct. Each member of the Koivu line dominates 5v5 shot attempts, getting over 60% of them when they're on the ice. They've out-scored their opponents by a margin of 2-to-1, and they're locking it down defensively. Of all Wild forwards, the ones on the Koivu line are the Top-3 on the Wild of allowing Shot Attempts (and in the NHL's Top-40, among Fs with 50+ minutes). In fact, this week, the Koivu line has gone an entire period without allowing a single shot attempt. Twice!
But it's not even just that they've limited shots, it's the kind of shots that they limit. Even when opponents do manage to get in the Wild's zone against Koivu's line, they're getting very few good looks. Coming into yesterday's Jets game, Koivu's line had been allowing less than 2 High-Danger Scoring Chances per game. By any measure, the Koivu line is as dominant defensively as they are in their opponent's zone.
The Wild are using Koivu's line more defensively now than they have in years past, but they should consider using them in even tougher minutes. In the past, the Wild have shied away from using Koivu in a primarily defensive role, perhaps wanting him to produce as many points as they could get from their Captain. But instead of maximizing his point production, the Wild would do well to look at how Patrice Bergeron is used in Boston.
Bergeron is widely considered to be the best defensive center in hockey, and his advanced stats back up the eye test on that front. Like Koivu, he's paid a large amount of money that doesn't seem to be supported by his raw point totals. But instead of trying to justify Bergeron's deal with scoring, the Bruins embrace his role as a defensive center, giving him among the toughest minutes in the league for a Top-6 forward. This pays off handsomely for Boston, as Bergeron and his line are able to consistently transition from the defensive to offensive zone, and does so much more effectively than traditional defensive line does.
The Wild have the tools to do the same. Even at age-32, Koivu is still one of the premiere defensive centers in the game. Niederreiter's speed and shot get all the attention, but El Nino is vastly underrated as a two-way force since his arrival, and he's been improving by the year. Zucker's unreal speed, hustle, and shooting ability makes him capable of creating offense by himself. There's no question that they could be the Bergeron line of the Wild, consistently turning defensive zone starts into offensive opportunities.
Not only would this put the Wild's best defensive players (and face-off man, for that matter) in the most crucial defensive situations, it would free up the Wild to use their fourth line to do what it was best at- provide skill and scoring with guys like Jordan Schroeder, Justin Fontaine (when Tyler Graovac gets healthy), and Erik Haula. Ultimately, using Koivu's line as the anchor of the Wild's defense allows Minnesota to roll more skilled, balanced lines. So why not try it?