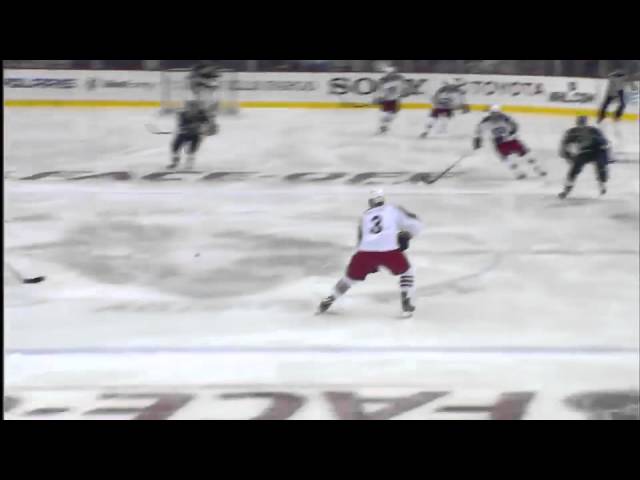 Matt Cullen is coming home. Again.
NHL veteran and Minnesota's own Cullen will return for a 20th NHL season, as he's signed a one-year deal with the Minnesota Wild, the team announced Wednesday afternoon. The big question all summer surrounding Cullen was whether he was going to retire – he'll turn 41 in November – or whether he'd return to play hockey again.
The other question was: Which team would he choose?
Cullen is coming off back-to-back Stanley Cup Championships with the Pittsburgh Penguins. Before the announcement came Wednesday, the Star Tribune's Michael Russo had Tweeted that Cullen made a decision to return for a season and was deciding between returning with the Penguins or signing with the Wild. He's reportedly signed to a one-year, $1 million deal with $700,000 in potential performance bonuses with the Wild.
The free-agent center hasn't shown many signs of slowing down on the ice. He played on a line with NHL superstar Sidney Crosby this past season. Cullen scored 13 goals and recorded 18 assists with the Penguins in 2016-17. He also tallied nine points in 25 playoff games on the way to the Cup win.
It's his second stint with the Wild. Cullen played for his home state for three seasons, from 2010-13. He suited up for 193 games with the Wild, notching 33 goals and 68 assists. Anaheim drafted him, and that's where he spent the first six years of his career starting in 1997. His other stops have included Carolina, Florida, New York Rangers, Ottawa, Nashville and most recently with Pittsburgh. He has played in 1,366 career regular-season NHL games with 248 goals and 441 assists.
He ranks sixth among active NHL players in games played, has won more than 50 percent of faceoffs in every season since 2003-04 and has 56 points in 123 career playoff games. He also won the Stanley Cup in 2006 with Carolina.
The Virginia, Minn. native played for the Moorhead Spuds and St. Cloud State. He's married with three young sons.
---