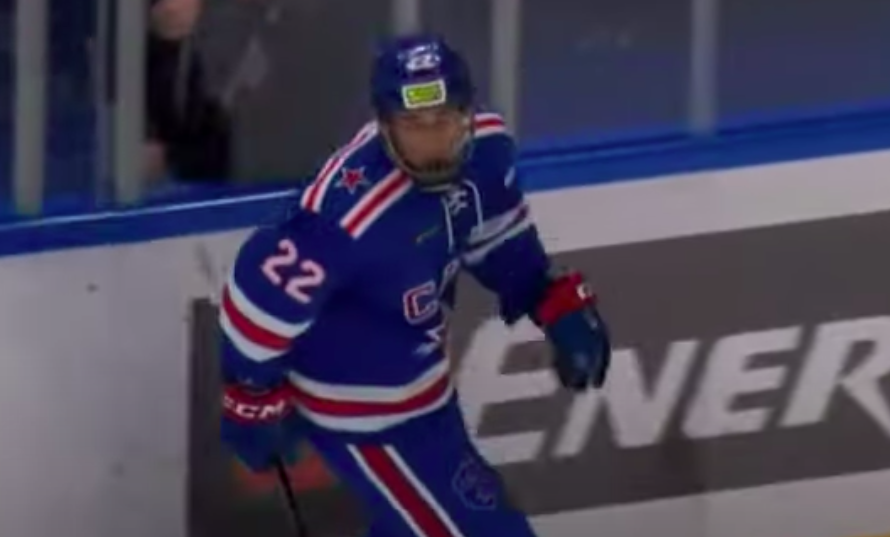 If you want to see a real, functioning pipeline of center talent, look no further than the Tampa Bay Lightning. Sure, the Draft Lottery Gods blessed them with Steven Stamkos, but it's their center factory that won them two Stanley Cups.
Tampa had an entirely homegrown group of centers that no one could match between Stamkos, Tyler Johnson, Yanni Gourde, Brayden Point, and Anthony Cirelli. Even though they've parted with Johnson and Gourde, they're still in fantastic shape with three great pivots. Knowing them, they've probably got some second-round pick who'll be the next wave of great Lightning centers.
For two decades, the Minnesota Wild have had the opposite of a center pipeline. In fact, they've drafted and developed just five centers who have played 200-plus games for them: Mikko Koivu, James Sheppard, Erik Haula, Mikael Granlund, and Joel Eriksson Ek. End of list. Granlund and Sheppard are a stretch, given that the former converted to wing by age-24 and the latter was bad.
Tampa's a model franchise. Conversely, there are kids taken in the 2021 Draft who weren't alive the last time Minnesota was in the Conference Finals. Wonder why.
Good news, though, Wild fans. General manager Bill Guerin and head scout Judd Brackett sat down together and came up with a brilliant idea: "What if we tried doing that?"
Eriksson Ek finally building some scoring on top of his Selke-caliber defense made for a nice head start. Getting lucky enough to land Marco Rossi with their first top-10 pick since 2012 is also great. It's easy to see a future where they form a 1-2 punch, anchoring Minnesota with different flavors of two-way play.
But two centers don't make for a pipeline. Minnesota needs to churn out more if they want to build their team through the middle. This is why Marat Khusnutdinov, a Russian center drafted in the second round in 2020, is one of their most important prospects.
He may also turn out to be one of the best from this crop.
In leaner times, Khusnutdinov may have gathered a lot of hype in the State of Hockey last season. He destroyed Russia's junior league (14 points in 10 games), then had a strong showing at the World Junior Championships. But perhaps he was too similar to Rossi — both 5'9" centers with exemplary two-way games — to get a spotlight to himself. He also had an early end to his season, with a shoulder injury taking him out in February.
The setback was temporary, as Khusnutdinov is back in preseason game action for SKA in the KHL. SKA's using Khusnutdinov on a Kid Line alongside two-way center Fyodor Svechkov and sniper Nikita Chibrikov, two 2021 draftees. The trio has already shown chemistry in Under-20 exhibitions in Russia.
https://twitter.com/GriffingDylan/status/1423689241293426689
So far, his game looks the same as it ever was. His foundation is speed, and he weaponizes it in multiple ways. Khusnutdinov is a fantastic transition player, which he demonstrated at both the MHL level and in international competitions.
In the World Junior Championships, he skated on a line with Vasili Podkolzin and Rodion Amirov, two exceptional puck-carriers. All three of those players like the puck on their sticks, so Khusnutdinov wasn't the line's primary puck-carrier. Still, he made the most of his opportunities. He entered the zone with possession on 16 of his 25 attempts, a 64% rate that ranked near the top of the tournament, according to data tracked by Mikael Nahabedian.
Once in the offensive zone, he's using his speed to dart around, looking to pass. Defenders have a tough time keeping up, allowing him to create room until he finds others in space. He's more than capable of breaking out a flashy pass, as you can see in the clip below.
That speed is also weaponized on defense, where he plays with every bit of the tenacity that Rossi shows. Khusnutdinov will harass opponents, swarming, stick-lifting, and more until he can wrest back the puck. That energy and grit allow him to regain possession, where he can once again move the puck back up ice.
Khusnutdinov may not have Rossi's absurd puck skills, nor does he have that heavy, quick shot Eriksson Ek displayed this year. His skills more than have a place on this roster, though.
On a team poised to be filled with dynamic wingers — Kirill Kaprizov, Kevin Fiala, Matt Boldy, Adam Beckman, to name a few — Khusnutdinov doesn't need to be a primary shooting threat. He can carry the puck up the ice, find them in the offensive zone, and play strong defense that puts them back on the attack.
Does that sound like a supporting player, rather than a star? Maybe, but that toolbox means that Khusnutdinov has the skillset to be an elite supporting player. That's probably not his ceiling, either, as he's got plenty of puck skills and a willingness to pass that could translate into racking up plenty of assists.
For what it's worth, he seems to be a fun personality that teammates love. His Team Russia comrades hung his jersey behind their bench after his injury, a gesture not done for just anyone. Instead of sulking for not playing, watch the wholesome way he cheers SKA on from the stands. It's downright adorable.
https://twitter.com/GriffingDylan/status/1353024253260673025
Hockey Prospecting's model is pretty high on Khusnutdinov, rating his odds of becoming a star (0.7-plus points per game in his NHL career) at 44%. That's built partly on a small MHL sample, but the pandemic didn't allow anyone to accumulate large bodies of work. As it stands, Khusnutdinov is still very young (almost a full year younger than Rossi) with plenty of development ahead of him.
The Wild still have a long way to go before building a full, operational center pipeline. But Eriksson Ek is in place, Rossi is on the doorstep, and Khusnutdinov may join them soon. That's a trio of two-way centers who each bring their own unique and valuable skillsets to the ice. They're not done yet, but after 20 years, the St. Paul Center Factory is finally under construction.
Anyone with 15 minutes to kill should check out Will Scouch's video scouting Khusnutdinov before the 2020 Draft. Lots of insight and deep dives into numbers, highly recommend it.