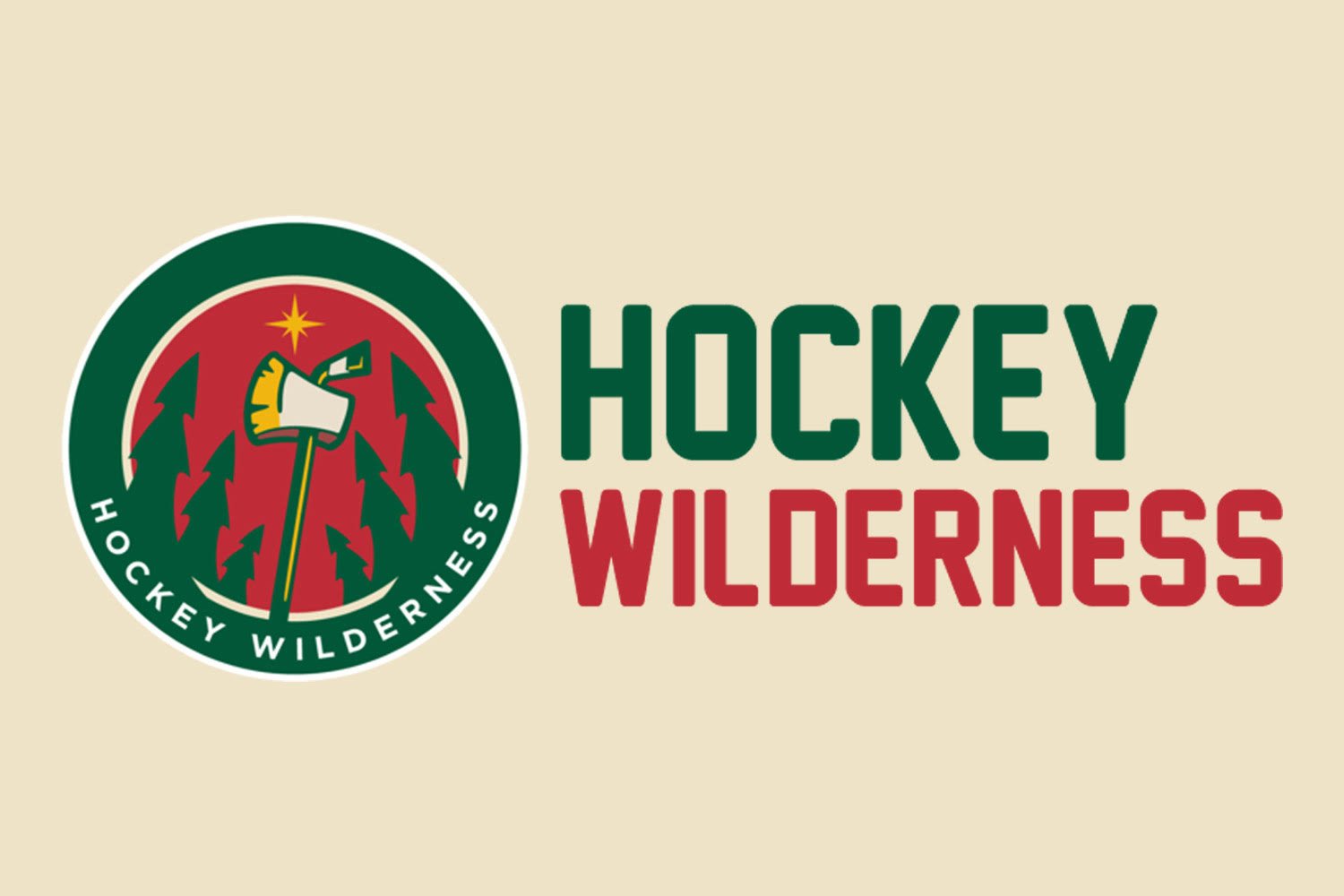 Joe
OK, so there's a lot of things going around about the Wild power play, mostly surrounding personnel, but I have seen the umbrella system come under fire, positioning, and not moving around enough. There's also coaching. Like "Brunette should go back to the press box," or, "Wild need a true power play guru as a coach." Let's try and tackle a number of these items and see where we land.
Joe
So what are your initial thoughts? Is it as simple as personnel? Because it's essentially the same personnel that had a 21% rate in October. They know how to score.
Schmitty
I don't think it can be completely attributed to personnel. Obviously we saw them be successful in October, but they also seemed to have a plan in October. We saw Suter circle just outside of the zone and skate back in to create momentum for one timers. Parise was playing slightly more towards the middle and blasting one timers every opportunity he got. It seems as if they are playing complacent, or timid even, when they're on the attack. What have you seen?
But the problems I see is mostly just trying to enter the zone. If the face off in the offensive zone isn't won cleanly, the Wild absolutely struggle with re-establishing itself in the zone. They can't get set up and therefore struggle to work the power play.
Schmitty
I definitely agree with the zone entries aspect of their struggles. It seems like the only guy that can create controlled zone entries is MIkael Granlund. Problem with that though, he is just not a weapon once he's in the zone. Their struggles in the neutral zone also means they generate almost zero chances off the rush. Scoring off the rush is generally an overlooked aspect of the pp, but good teams do it often.
They're limiting themselves to scoring using their chosen in-zone pp set-up, which, as we've seen is completely ineffective.
Joe
Well 5v5 they can't score on the rush, why would they be able to score on the rush on a PP?
Schmitty
I think they score more off the rush than you may think, bit that's not really the point here.
So we know the current umbrella set-up with Granlund on the half-wall doesn't work. What kind of system, and with what players would you like to see them use?
Joe
That's the question. There are what, Maybe 3 main power play alignments that get tweaked and modified?
Schmitty
Essentially, yes. But out of those alignments they could run designed plays that actually involve.... Wait for it......... players moving!!!! Nothing too involved, just a dman driving the weakside of the ice for a back door pass. Rotation between the low guy and net-front player. Just some sort of movement that forces the defenders to look over their shoulder more and move more, creating gaps in the box. I guess what I'm saying is that I think alignment matters less than actually having a plan once they get aligned. Simply passing around the perimeter to set up an unscreened one timer from outside the tops of the circles is mind-numbingly ineffective.
Joe
Sure alignment for a generic team matters less, but say the Wild do an Overload or a Behind-the-Net strategy, I think it would force the forwards to handle the puck below the tops of the circles. That way it would remove the tendency to always, always look to the point for starting the offense. It would allow guys like Dumba and Spurgeon to roam and find the soft spots in the box.
To me, an umbrella ONLY works if the three on top are shooting. If not, then no amount of puck movement is really going to do anything to break up the box. By forcing every thing lower in the zone, the forwards can do what a power play is supposed to do - create opportunities on goal by out numbering the opponent and creating a mismatch that leads to goals.
Schmitty
I could get on board with a down low strategy. If Granlund is needed for carry-ins (I think he is), then stick him down low, beside the net, where he can distribute and doesn't have to use his pitiful shot.
Joe
Yeah, it's quite pitiful.
So what would you say is the best and most logical way to fix this hit mess of a power play, that people like MIke Yeo will use the past performances in October to justify the garbage on display?
Schmitty
My solution isn't that different than what Tony suggested a couple weeks ago. It starts with all Dumba, all the time. He's the most dynamic offensive weapon they have, he needs to be utilized as such. I'd move Granlund down low on the right side to give him the option to distribute to either: a) Vanek just below the top of circle b) Spurgeon at the blue line c) Parise in front, or d) a cross box pass to Dumba on the weak side ... Parise and Vanek can both play net-front and the trigger position near the dot on the right side, so they could naturally rotate to create don't confusion for the defense. Dumba has already shown that he loves driving the net on the weakside, and I think Granlund has the ability to make those passes because the reads would be easier for him to make down low. He doesn't have to think about shooting from there, just make the best pass.
Joe
Would you change the strategy or alignment at all? I think it would help to have the PP units have a different look. Also, like some commentators have already mentioned both on the site, but also on the radio, why not try to get some different names in there?
Schmitty
I think the 2nd pp unit could have a different look than this, but I'm not too worried about it, because in a perfect world, PP1 is scoring goals and playing around 1:30 of every power play.
Joe
Yeah that's a pretty solid alignment. I like Granny down that far. And Dumba gets to sneak in the backdoor for what should be a slam dunk...assuming Granlund has enough confidence to thread that pass through.
Schmitty
The problem is though, in order for something like this to work, it needs time. Because it may not click on the first 10 chances. We saw Dumba on PP1 abandoned after one game. It seems the only unit the coaching staff is willing to stick with is the group of players who have more than proven that they simply can't be consistently effective.
Joe
And therein lies the problem. Can the coaching staff be disciplined enough to try something new and give it time to gel? I mean, we hear about a "new look" power play which means that maybe one guy has been switched out. The term "new look" has no real actual meaning to Wild fans because it's quite literally the same players.
Schmitty
Good ol' political speak. No, I really don't foresee any meaningful long term changes coming soon. Besides, we scored a PPG last night, so this whole thing is fixed. We will never have to worry about the power play again. It was last year's unit that was out there last night, and it really seems like that's the unit Yeo will die with on the power play.
Joe
So in a sense, we can sit here and ponder solutions, but no matter who is on the ice and the position they are in, nothing will change until the players are just plain more aggressive with movement without the puck and taking a healthy sum of shots on goal, am I right?
Ultimately, to fix the power play would mean the Wild take a completely different approach to the man-advantage than what it does already. Clearly, being aggressive, movement, and some alignment changes could go along way. The mindset of the players needs an overhaul, and these system changes Alec and I discussed are only things that could help encourage more aggressiveness and playing to a player's strengths. We shall see if the Wild really, truly want to fix the issue, they will take making changes more seriously.