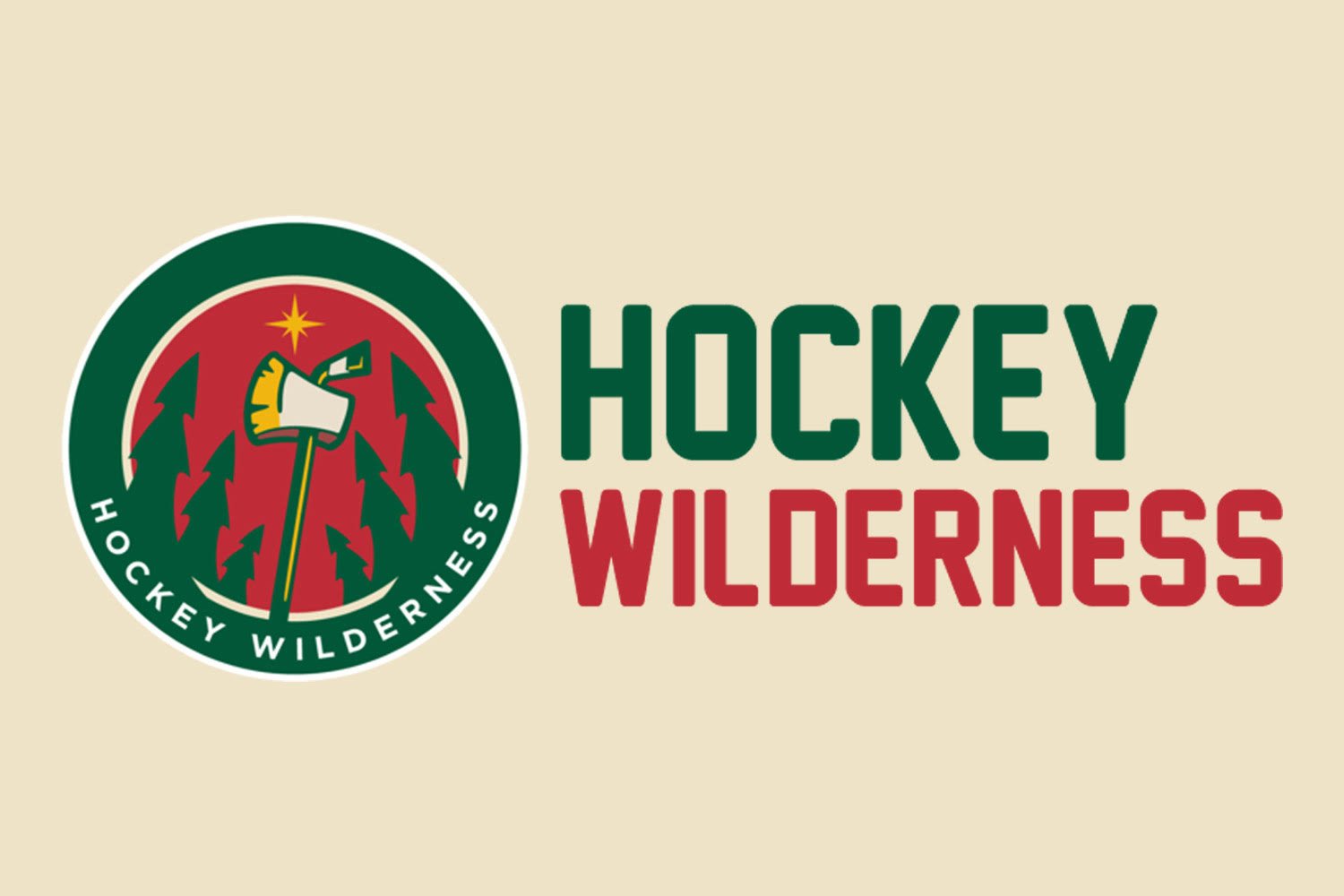 Many Wild fans seemed to be turned off by this potential deal, which would see the Wild trade a 22-year-old defenseman under team control for 5 years for a rental player the team likely couldn't afford to retain. But is this hesitation justified? Or might this rumored deal not turn out so badly for Minnesota. To answer this, I sat down with our own Barry Campbell to hash it out.
Tony: Barry! We don't have much time before Loui Eriksson dons our favorite green sweater! Trade deadline's at 2 PM! Get pumped!
Barry: Ughhhhh...
Tony: Is it really that bad?
Tony: Sure, you're absolutely right. But the Wild have Suter, Spurgeon, Scandella, Dumba, and Brodin. That's 5 Top-4 guys right there.
Tony: "You're right!" "No, you're right!"
This is the best debate ever.
But seriously, here's the flip-side to that: A player like Eriksson- a great two-way forward with good scoring and great possession numbers- that's a guy who can help your team. Isn't that valuable, even as a rental?
Barry: The Wild are already fairly deep on the wing, though. Bringing in a guy like Eriksson will ultimately displace another forward in the current lineup. That's going to come at the cost of a guy named Nino, Coyle, or Zucker. Is Eriksson such a net positive over them that it warrants giving up a trade chip as good as Brodin? To me, if you're going to give up such a valuable asset, it has to address the team's biggest need, which is clearly at center.
Start with this: Where do you even see Eriksson fitting into this lineup, and what improvements would it bring?
Tony: I think the big things are:
1) You get another weapon at forward, and
2) You get more flexibility to roll 4 lines, which coach John Torchetti really, really seems to like doing. Here's some top-of-my-head lineup building, assuming everyone's healthy:
Parise - Koivu - Coyle
Nino - Haula - Pominville
Eriksson - Granlund - Zucker
Vanek - ??? - Fontaine
You have a hole down the middle (Can we get Coyle to center that third line, please?), but that's a solid, deep lineup.
Barry: You think Torch is bold enough to throw Vanek on the 4th line?
Tony: Why not? He's had 13 minute or fewer in 4 of 8 games under Torch. How is that any different?
Barry: Who's the odd man out if Eriksson comes in?
Tony: Porter/Stoll/Carter. You make room for an Eriksson. And with how good Eriksson is defensively, he lessens a need for a traditional 4th-line, which I'm a fan of.
Barry: OK, so essentially, we're talking about the net gain from Eriksson over Porter/Carter/Stoll.
Tony: In a sense- and there is a huge gulf between them. But I think of it more as the difference between having 3 lines that can score and 4, which is a massive advantage, in my mind. How many playoff teams can boast that?
Barry: But then you also have to look at opportunity cost. If you make this deal, you may lose out on being able to move Brodin in a better deal for a more pressing need. Is adding Eriksson now worth throwing away a chance at a potential cornerstone center in the offseason? This team isn't even in a playoff position right now.
Tony: That's a good question. Here's another: Are we really sure Jonas Brodin is going to get you that guy?
Barry: I'd have to think there's a deal out there in the offseason. Even if you can't get RNH or someone, at least in June the prices aren't inflated and GMs aren't under the gun to get something done.
And then there's the question of whether this team even deserves a trade.
Tony: Gonna quote Snoop from The Wire here: "Deserve got nothin' to do with it." Regardless of whether the team, GM, or whoever deserves to get a deadline upgrade, it helps Chuck Fletcher keep his job, and more importantly, making the playoffs is good for Craig Leipold's bottom line. It's good for everyone (this season, anyway).
Barry: But the team is currently not in a playoff position, and they don't have a ton of young assets and draft picks to deal. Is 2 months of increased depth and scoring on the wing really the best way to spend one of your only great, expendable trade assets?
Tony: It's tough, because you're right, they don't have a lot of youth they can afford to part with. Which brings me to another reason the Wild might (or even should) go for it: They're the NHL's oldest team. This veteran core- Suter, Parise, Pominville, Koivu, and Vanek- they aren't getting younger, and you can see the decline in some of them already. So this may not be "just two months"- this might be the last two months these guys have to win.
Should the Wild pass on this opportunity because mayyyyyyybe they could get RNH at the draft? The same RNH with whom we're not sure whether he's great or merely good?
Barry: If these are truly the last two months of the Wild's window, then it's too little, too late. Furthermore, trading away youth for a rental doesn't even begin to solve that problem.
I really do see that synergy between Minnesota and Edmonton because they need defensive defensemen and are strong up the middle. So even if we don't know for sure how good he can be, yes, RNH for Brodin makes way more sense to me than this Eriksson deal. I'd much rather wait to try and get that done.
Tony: So if Brodin goes to Boston tomorrow, is there anything that the Bruins can add to Eriksson to even the score for you?
Barry: I don't think anything beyond a youthful pivot or first-round-pick is worth the investment. I wish there was a way to make it work but I just don't feel like there's fair value here and that this is making a trade just to make a trade.
What would make the deal worth it for you?
Barry: Hmmmm. Another winger. But skilled and young... hmmm...
Barry: That makes some sense, but do you think Eriksson gets us over the top?
Tony: Here's what Minnesota can roll at forward if they somehow manage to get Brodin + ? for Eriksson + Pastrnak:
Parise - Koivu - Pastrnak
Eriksson - Coyle - Zucker
Nino - Haula - Pommer
Vanek - Granlund - Fontaine
That's disgusting.
That is absolutely disgusting.
Barry: Yeah, that's a sick 4th line. And Reilly has impressed me enough to the point that I think we'd be OK without Brodin.
Tony: I think that's a competitive team. You can win with that.
Barry: And of course, you have Marco "Pizza" Scandella and David "Pasta" Pastrnak.
Tony: I've never shipped two people so hard.
Barry: It's not a bad thought. What else do you think we have to give up to get Pasta included in that deal?
Tony: That I don't know. It depends on how much Sweeney values Brodin and Pastrnak. Sweeney's a new GM, so could be down on Pastrnak, or he could be untouchable. I've no idea.
Barry: Jordan Greenway?
Tony: Greenway doesn't feel like enough.
Barry: True. Maybe Alex Tuch?
Tony: Ooof. Now it's starting to get steep again.
Barry: It's very interesting for sure, but maybe I've given up too much on this year after seeing what Chicago has done. Right now we'd get them, right? If we had the 8th seed? I just don't have too much hope, given that they're our Kryptonite.
Tony: Yeah, Minnesota would face-off against Chicago, but you don't have to be that glum about it. Better teams have been upset in the first round.
Barry: Yeah... here's hoping St. Louis or Dallas can get that #1 seed instead.
Oh, well.... Really good discussion. Things might get crazy.
Tony: Here's hoping they do (but in a good way, not soul-crushingly bad, please)!