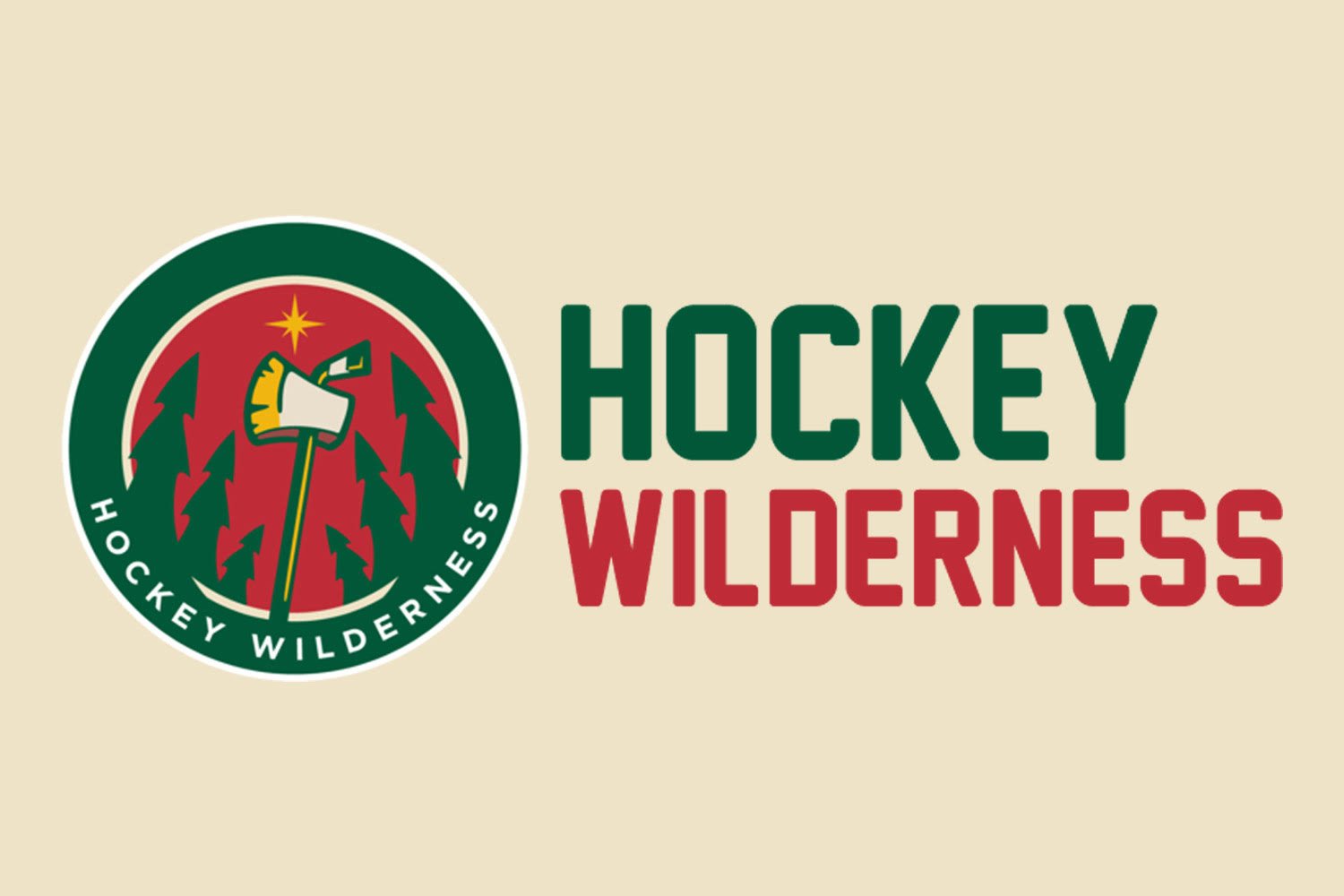 There might not be a controversial player currently signed to the Minnesota Wild roster right now. Not because he kneed an up and coming defensemen of the opposition like Matt Cooke. Not because he strikes fear into the hearts of opposing players. And no, not because mine and Tony's stance on Gabriel riles up old time hockey fans and media types.
No, in fact, Gabriel was in some hot water with AHL after a brawl broke out on the ice and continued into the hallway between the Iowa Wild heavyweight and Chicago Wolves defenseman Vince Dunn.
Kurtis Gabriel is 6'4", 212 pounds, while Dunn comes in at a whopping 6 feet, 187 pounds. As Gabriel marched across the tunnel, which is an automatic suspension, Dunn one-punched the Wild brawler and dropped him. Dunn, giving up a healthy 30 pounds and 4 inches to the Wild forward, got the better of him.
Kurtis was suspended for six games for inciting a fight off the ice.
Embarassing...
It is Gabriel's job to provide physicality and toughness to the team, and, yes, drop the gloves when he needs to. He's not particularly a good hockey player; just one assist in 16 career NHL games. He's not a puck possession driver; ranked 513th out of 515 players that saw a minimum of 50 minutes of ice time in shot attempts percentage. And to boot, he's 2nd worst in the entire league in terms of shot attempts against per 60 minutes.
With zero offensive production, not mitigating shots of the opposition, and averaging just slightly over 5 minutes per game, what does he excel at? Well, he's got a whopping 39 career NHL Penalty in Minutes - 29 coming in the 2016-17 season - the majority of those minutes coming on fighting majors. In 13 games this season, he got into five fights.
Seeing that, it makes you really want to believe what he says when he pleaded to be seen by fans and others as more than a tough guy.
Gabriel was called up and wanted to make sure we're all clear on what he's is on the team to do.
For a big guy that is paid to bring exactly this type of physicality, just isn't very good at what he does. Looking at these fights, the embarrassment that was the hallway incident, and the fact that his hockey skills are lacking, I'd say that his season wasn't good. In a hockey sense, he wasn't a factor, and in an enforcer sense, he was getting his ass kicked in that department.
It's time for a new shtick if Gabriel wants to be more than just "Hired hitman."