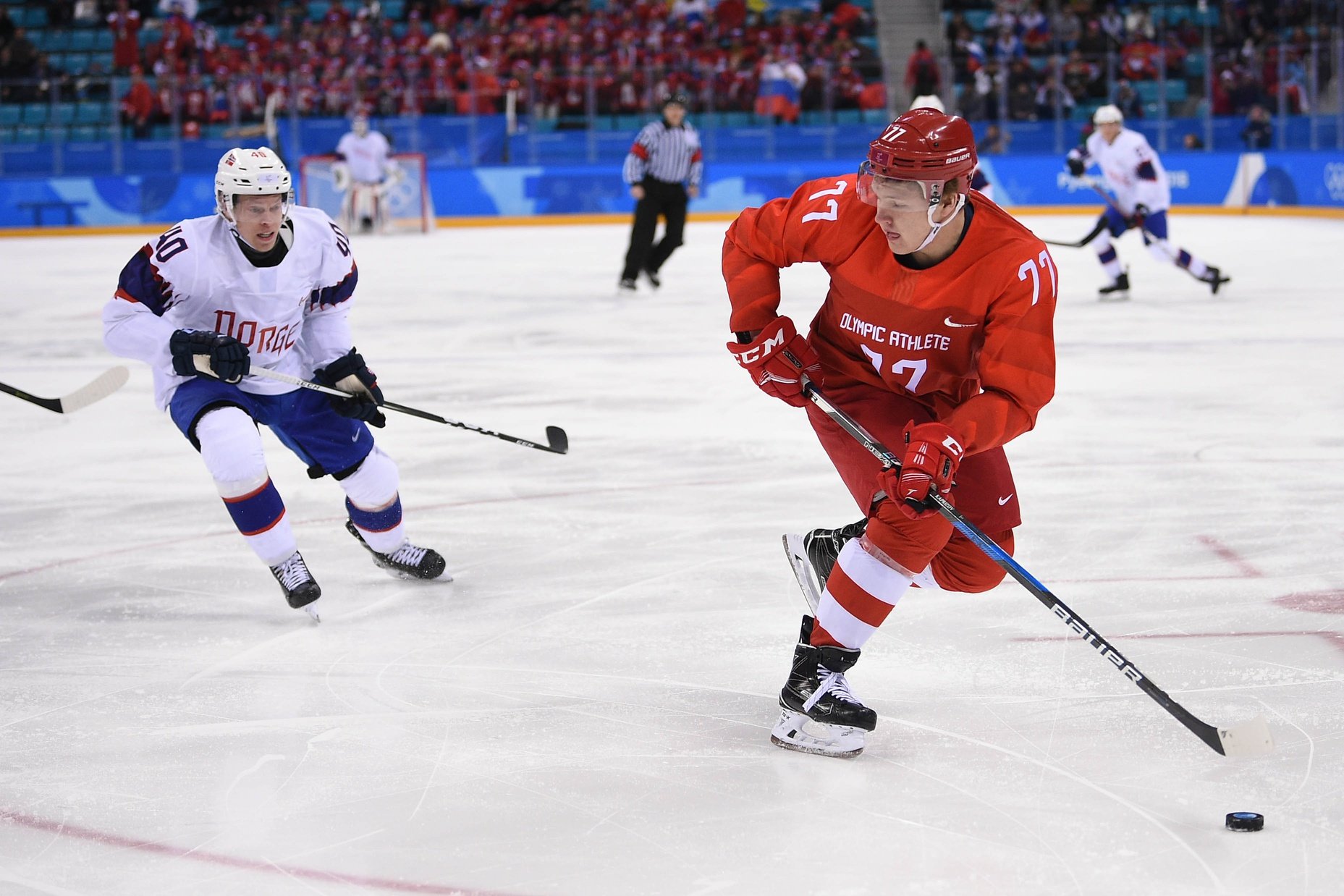 Kirill Kaprizov finally inked his contract with the Minnesota Wild on Monday morning. This concludes a five-year saga full of twists and turns. Spurned prospects, surprise contracts signed with the Red Army and a battle against unexpected red tape these past three months. This story had it all.
Thank God it's over.
But as complicated as signing Kaprizov was, that's the easy part. Now Kaprizov has a much, much bigger task ahead of him: Saving the Wild from mediocrity.
Is it a fair expectation? Of course not. But Kaprizov looks so special, and the need for the Wild is so great. They've had one special player in their history: Marian Gaborik. When did Minnesota's only deep playoff run happen? In 2003, when a Gaborik hot streak dragged an expansion team to the Western Conference Finals.
The story of the Wild since Gaborik's departure has been one of desperately trying to replace Gaborik. They signed free agents in Martin Havlat, Zach Parise, Thomas Vanek and Eric Staal. Wild general managers swung big trades for Dany Heatley and Jason Pominville. They imported young players like Devin Setoguchi, Nino Niederreiter and Charlie Coyle. Of the 18 first and second-round picks Minnesota used since 2009, 13 were forwards.
Some moves were more successful than others. But in the big picture? It all amounted to little come playoff time.
That's the history Kaprizov has to contend with. And that's not the only pressure he'll have to contend with in his first season with the Wild.
Making the Move
Most people reading this can relate: Moving is the worst thing ever. Moving a few blocks away is a stressful endeavor with all kinds of hoops to jump through. Changing the city or state you live in is even worse.
So imagine moving halfway across the world to take a high-profile job. Kaprizov's co-workers won't speak his language; he has to learn English. He won't have family ties or roots at his new home. And there's, of course, the culture shock aspect, especially with Minnesota. At some point Kaprizov is going to learn that it's "Duck, Duck, Gray Duck." Can he handle this?
Oh, and everyone will have eyeballs on him at all times. Each game, 18,001-plus people will see him as a savior figure. His arrival will be the biggest story surrounding the Minnesota Wild since Parise and Ryan Suter signed in 2012. No matter how he performs, he'll be subject to intense scrutiny.
And, oh, yeah, he's gotta perform, too. And that comes with adjustments of its own. Let's talk about rink sizes. The NHL's rinks are all 200 by 85 feet. Kaprizov played for CSKA, whose home games took place on a rink with dimensions of 200 by 92 feet.
Seven feet might seem like little difference. It's massive. Kaprizov will have less space to maneuver while playing against faster players. Fortunately, Kaprizov's game isn't reliant on working around the perimeter. He's more about getting chances on the rush and finding open space in the chaos around the net. But even then, it is still going to be a change to which he must adapt.
And he'd better do that because…
Kaprizov's Rookie Year is a Contract Year
Kaprizov signing for the 2019-20 season burns a year off his two-year entry level contract. In many aspects, this is really good for Kaprizov. Entry level contracts are like pre-arbitration contracts in baseball, a complete ripoff that severely underpays young players. Getting underpaid for one year instead of two is a no-brainer for Kaprizov. He will now be able to negotiate a higher salary in summer 2021, rather than summer 2022.
There is only one downside to this, however. Kaprizov will have precious little time to build a body of work that will command a massive payday. He will get to work with the team in its pre-playoff training camp. After that, he'll get another training camp this winter before the 2020-21 season. After that, he'll have just one season before having to sign another contract.
Now, Kaprizov is 23 and led the KHL in goals two seasons in a row. Kaprizov may well score 30 goals as a rookie while making a massive impact for Minnesota. If that's the case, Kaprizov should see a pretty big raise.
But a lot can go wrong between now and then. Kaprizov may have an up-and-down season next year. He may suffer through injuries that limit his playing time or performance. Minnesota may not know what to make of Kaprizov after next year, which could cost Kaprizov millions on his next deal.
Kaprizov will have a lot of pressure to elevate his team to greatness. He will also have to deal with the stress of having a very short time to maximize his earnings.
Can Kaprizov Thrive?
The only comparable player in Wild history to matching this moment is Mikael Granlund. Like Kaprizov, Granlund was an international celebrity before arriving in Minnesota. Say what you will about Granlund -- he has been on one more postage stamp than Kaprizov.
https://twitter.com/marytheluckyone/status/598145176394137600
Wild fans also had to watch Granlund from afar for several years before he arrived in North America. Granlund was a star in Finland before he was drafted in 2009, and his legend only grew after that. It wouldn't be until 2012 that he signed. And just like with Kaprizov, a labor dispute delayed Granlund's debut even further.
Before Parise and Suter signed, Minnesota's marketing campaign was basically, 'Just wait until you see Granlund and friends.' Wild fans had pinned their hopes onto Granlund breaking this team out of mediocrity.
It didn't quite work out like Wild fans hoped. Granlund became a damn good player and fan favorite, but it took some time. He didn't have his first 60-point season until his fifth year. And again, ultimately, it didn't result in playoff success.
Even for the best, most decorated prospects, making the leap to the NHL can be tricky.
But Kaprizov has the ability to succeed, and has thrived on the biggest stages before. He burst onto the international scene with a nine-goal performance at the 2017 World Junior Championships. Kaprizov's play powered that team to a Bronze Medal. He won a Gagarin Cup in 2019, after leading the KHL in goals as a 21-year-old. And he scored the overtime goal that won Russia its first Olympic Gold Medal since 1988.
Kaprizov has proved that he could withstand and thrive in any pressure thrown his way up until now. That's good. He'll need those skills to deal with what's coming next year, when he's under his biggest spotlight yet.