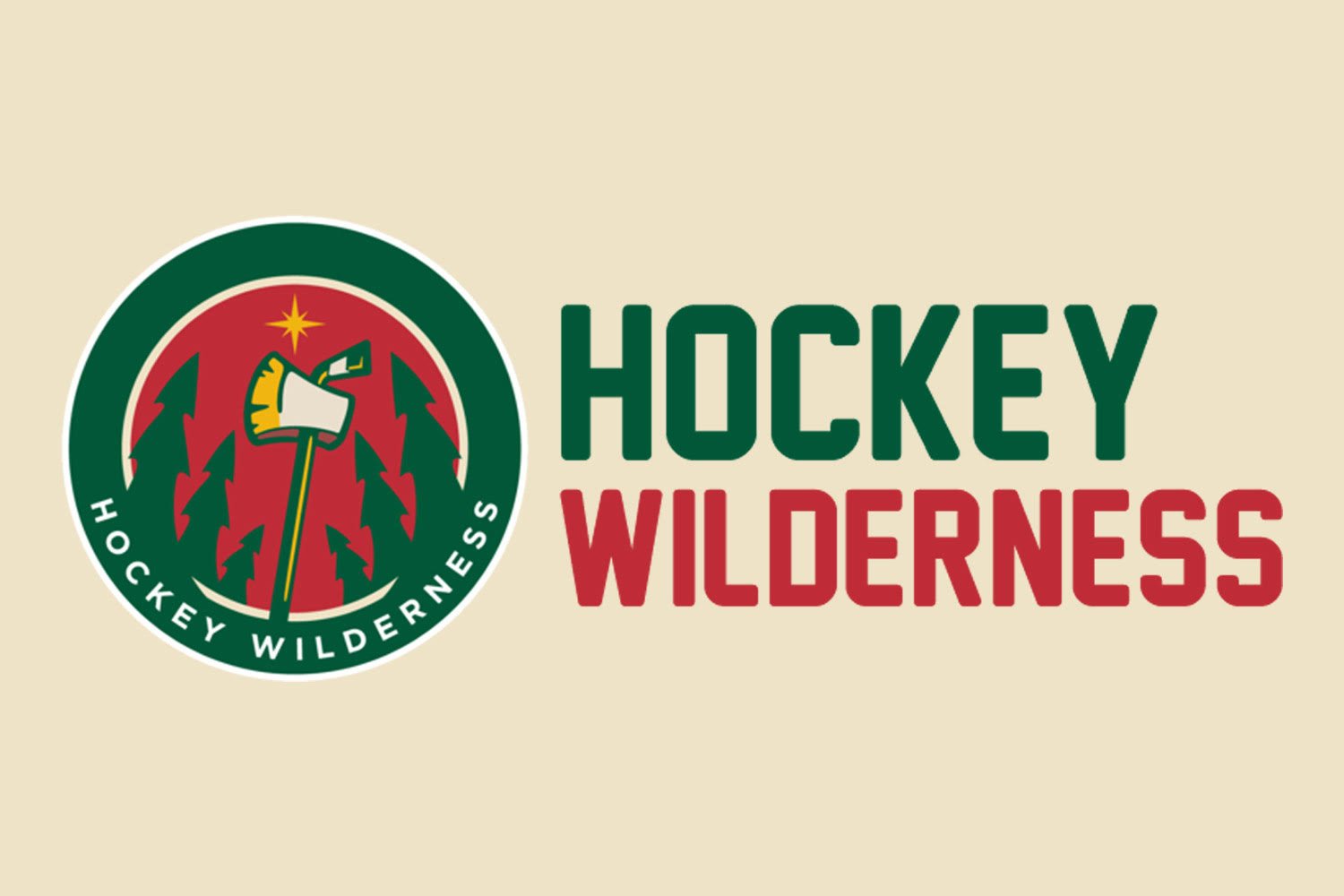 Many Minnesota Wild fans already have their sights set on next season. Not because the 2019-20 campaign is a lost season — believe it or not, the Wild are still just a few points out of a wild card spot. Instead, fans are just eager to see KHL star Kirill Kaprizov in a Wild sweater.
Kaprizov, 22, is the best prospect currently in Minnesota's system. The 2015 fifth-round draft selection is leading the KHL with 24 goals on the season and ranks third in the league with 49 points in 47 games. Kaprizov's KHL contract expires at the end of the season, and it is expected that the Novokuznetsk-born star will finally come to North America several years after being drafted.
KHL expert Gillian Kemmerer recently spoke with our friends over at Eyes on the Prize, providing some great insight on Kaprizov and his status as he prepares to cross the pond and play in the NHL. However, while many are quick to consider Kaprizov a definite slam dunk for the Wild, Kemmerer does provide a cautionary tale as to why it's so hard to predict the success of KHL stars after their transition to North America. Vadim Shipachyov, who is currently the leading scorer in the KHL, signed with the Vegas Golden Knights prior to their inaugural season and totally failed to make an impact as an NHLer.
Of course, Kaprizov's situation is a bit different from Shipachyov's. Shipachyov was 30 years old during his brief stint in the NHL and was suddenly overshadowed on a roster that, inexplicably, turned out to be worthy of a Stanley Cup Final appearance. Kaprizov, on the other hand, is still in his early 20s and will be joining an established club with an immediate need for a player of his caliber.
Still, Kaprizov will have to endure some extreme culture shock head-on when he eventually arrives to North America. His English remains a work in progress, and he will be moving to a country he is completely unfamiliar with as a 22-year-old.
"I just spoke with Kaprizov last week. He speaks a lot more English than I was expecting him to speak," said Kemmerer. "And I know some of it has to do with the fact that he was playing with Ryan Stoa and Linus Ullmark and that he was able to get some experience with North American linemates, whether we're talking about in Novokuznetsk or otherwise, so that's a positive in the right direction."
"Kaprizov, from what I understand, has never been to the United States. That's a little concerning to me. It will be kind of a very much trial by fire when he arrives. Hopefully, if he signs with Minnesota, he's gonna take time over the summer like [Vitaly] Kravtsov did and get to know the U.S., get to see what it's like to be bombarded by English at all times."
While the cultural changes will be obvious, the sky is the limit for Kaprizov on the ice so long as he adjusts well to his new environment. Many consider Kaprizov the best hockey player in the world to not currently be playing in the NHL. His track record speaks for itself — four-time KHL All-Star, 2019 Gagarin Cup champion and an Olympic gold medalist with Olympic Athletes from Russia at the 2018 Winter Olympics.
"I don't have a reason to believe that performance-wise he won't be able to hack it. I think if he's feeling comfortable he's going to do great," said Kemmerer. "He's performed in all sorts of conditions and has consistently shown that he can have courage under pressure, that he has an incredible ability to get to the net. Some players say that it literally looks like luck, except he's been doing it for years. Just immense timing, unbelievable shot."
When Kaprizov eventually does play his first game with the Wild, where will he fit in the lineup? Perhaps in place of Jason Zucker, who once again is considered a favorite to be moved at the trade deadline.
Though it is possible Kaprizov could flame out like Shipachyov did, it's just as possible that he could give the Wild the goal-scoring prowess they've lacked for years.
"I think that there's definitely a possibility that he's going to come over and just nail it from day one," said Kemmerer. "I never say it 100 percent, but I have a good feeling about him. Certainly in speaking with him as well. His desire is unable to be contained to move over to North America."