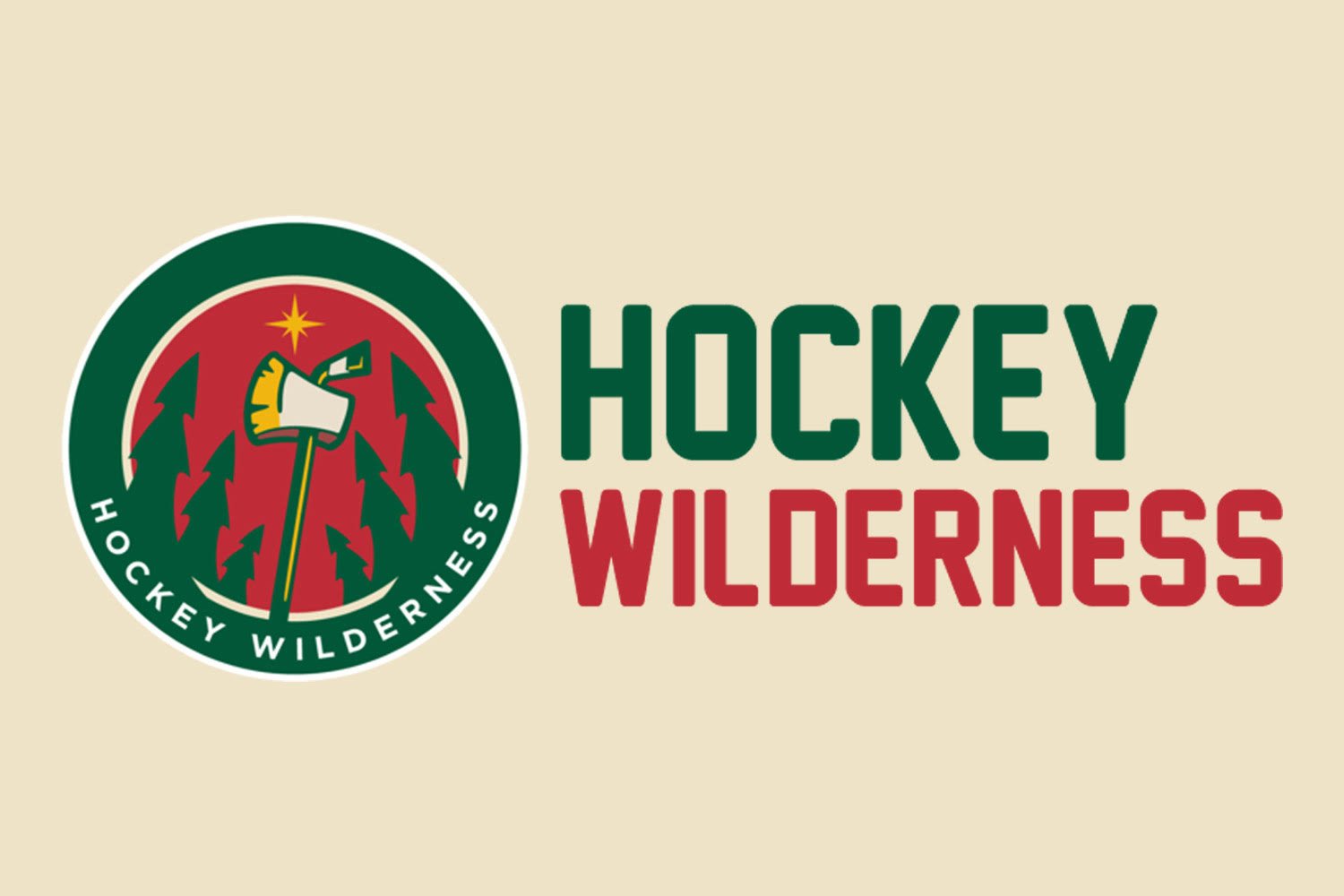 First of all, before we get into anything else, let's make one thing clear: Despite the recent development that Kirill Kaprizov has a tentative agreement in place with CSKA Moscow of the KHL on a one-year contract that would begin on Sept. 1 if he and the Minnesota Wild can't agree on a contract, fans should not spend a lot of time worrying about this situation. 
It is still overwhelmingly likely that the two sides will agree on a contract extension, which would mean that Kaprizov would be in Minnesota for the start of training camp and the start of his second season in the NHL, ready to build off of his amazing rookie campaign in 2020-21. 
We've known since the very beginning of negotiations that this would not be a quick and easy process, and we've also known that Kaprizov's camp would use the KHL threat as a way to gain leverage in the negotiations — as most former overseas stars do when in discussions with their NHL team over a new contract. When you think about it, nothing has been easy with Kaprizov ever since the Wild drafted him all the way back in 2015, so his agent using what is pretty much his only leverage in negotiations should not come as a surprise to anyone who follows the Wild, and so there isn't really anything to panic about as of now. Kaprizov isn't eligible for arbitration and due to not playing enough games, no other team can put in an offer sheet for the player — there's nothing else to use but the soft threat of leaving.
With all of that said, Kirill Kaprizov and his agent, Paul Theofanus, are playing a dangerous game with how they have handled the contract negotiations with the Wild so far. 
While you can never blame a player for wanting to maximize their earnings and make the money that they think they are worth, there comes a point where they can be a bit unreasonable in contract talks, and we have just about reached that point with Kaprizov and the Wild. 
It has been reported many times over the last few months that the Wild have made seven and eight-year offers in the range of $8 to $9 million per season, while Kaprizov's camp has been looking for a short term deal that wouldn't be longer than three seasons. Normally, you would think that the Wild should just give in and sign him to a three-year contract extension to ensure that he is on the team this fall, but the problem with a short term contract is that he could be walked right to free agency if he signed a three-year deal, and the Wild are obviously not willing to take that risk and potentially allow their best player, who they waited for more than five years to join the team, just walk into free agency after only four seasons with the team. 
While it's hard to blame Bill Guerin and his management team for thinking that way, there has to be compromise in these negotiations, from both sides, and it seems that the Wild are willing to compromise and sign Kaprizov to a medium term contract, likely in the range of four to six years. The problem with that, though, is that the Kaprizov camp has shown no inclination to come off of their ask of a short term contract, and so the two sides have been stuck in negotiations and unable to come to an agreement. 
The frustrating thing with the negotiations is that the Wild are willing to make Kaprizov the highest paid player in Wild history, by average annual value, if he would just take a little bit more term in the deal. The Wild are in no way lowballing Kaprizov, in fact, it's quite the opposite, as they are willing to pay a player who has only played 55 games in the NHL the salary of an established superstar. 
Think about it, when has there ever been a player in the NHL who has gotten paid this much money with such a small sample size? You won't find anybody, because this has never really happened before in the history of the league, and because of that, the contract that the Wild are willing to give Kaprizov will be historic, no matter the exact term or dollar amount
Now, in a hypothetical world where the Wild are willing to sign Kaprizov to a short term contract, the salary would have to be less than what he would get on a four to six-year contract, because the Wild simply cannot give him the huge salary AND the shorter term on his contract, there would just be too much risk for the team to comfortably agree to that deal. Although, it's the same problem here as it is with the entire negotiations because the Kaprizov camp seems to want the short term and huge money, which, again, the Wild cannot do. 
The other big piece in all of this, which people have been talking about a lot, is that Kaprizov's agent, Paul Theofanus, has taken the lead in these negotiations and has been doing a lot of the talking with the Wild, while Kaprizov himself has sat on the sidelines for the most part. The consensus seems to be that because of this, we should be more frustrated with his agent as the main reason that these negotiations have been so difficult. 
While that might be right to some extent, the fact of the matter is that Kaprizov pays Theofanus to work for him, and he has a responsibility to be involved in contract talks, and just because his agent might be the one using the threat of the KHL as leverage, which has caused a lot of frustration in Minnesota, Kaprizov himself is responsible for trying to agree to a contract with the Wild. 
He's a 24 year old professional hockey player, it doesn't matter what his agent does or says, it is his hockey career, and his life, if he truly wants to play in the NHL and play for the Minnesota Wild, he will get more involved in contract talks and tell his agent to compromise a little bit and get a deal done. 
Just to clarify, this isn't a shot at Kaprizov, he is a great hockey player, and he seems like an amazing person and teammate who is loved by everybody on the team, and as was discussed earlier, it's hard to blame a player for wanting to maximize their earnings, because their careers really aren't all that long, and that's true for even the great players, so they want to make the money that they've earned, which is totally fine. 
Although, Kaprizov needs to realize at some point that he has played 55 games in the NHL, and the fact that the Wild are prepared to make such a huge financial commitment to him after just one season in the NHL is amazing, and even if he doesn't get the short term contract that he wants and signs for four or five seasons, he will only be 28 or 29 years old when he is eligible to become a free agent, where he will still be able to get that huge home run contract that so many players desire, whether that's from the Wild or some other team. 
It only took a few games for Wild fans to fall in love with Kaprizov and his amazing skills, not to mention his seemingly bubbly and enthusiastic personality, as well as his love for the game of hockey, which endeared him to fans and teammates alike. He is the face of this franchise and quite possibly the best player this team has ever had, the fans love him, his teammates love him, his jerseys have been flying off the shelves, and he has become a star not only in Minnesota, but around the league as well. 
He is already a hero to Wild fans, and an absolute superstar in the best hockey league in the world, which is why these contract negotiations have been so frustrating, because we have such an awesome player and person that we want to be here, but the player himself seems to be waffling on whether or not he truly wants to be on this team, because if he is truly all in on this team, he would've stepped in and gotten this contract situation finished by this point. 
Again, if Kaprizov agrees to a four or five year contract, all of this drama around the negotiations will be forgotten, and Wild fans will continue to adore Kaprizov and the player and person that he is, but until he signs on the dotted line, there will be some worry and some annoyance from people in Minnesota wondering "Why won't he sign with the team?" and "Will he go back to the KHL?", and after the amazing season that he just had, it's really frustrating that we continue to talk about those questions.